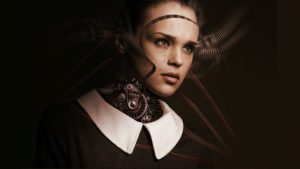 Sage has published its latest research-based on information provided by CFOs. "The Digital CFO" report is targeted at CFO's and is a follow up to its CFO 3.0 reports, the US version of which was published in January 2020. The report is seventeen pages in length and is split into five sections.
According to Sage, this year, the report is only based on findings from the UK. The key finding in the report is that based on responses from 500 senior finance leaders in SMEs, 56% see digitisation as their top priority for the next two years.
A foreword by Jonathan Howell, CFO of Sage Group
An executive summary
CFOs' insight comes to the fore during COVID
Digital CFOS will lead the change
Closing the talent gap
Conclusion
Enterprise Times also asked some additional questions about the report.
Insights into the CFO view
If you want to understand what your peers are thinking, then this report has some findings that you should be interested in. While most respondents are targeting digitisation, others are not.
CFOs want access to real-time financial data and insight. While 40% want that, the report does not say how many of the remainder already have it.
COVID has made a difference in the importance of CFOs. The business wants flexibility (65%) in their systems and more frequent reporting (51%). While security is secondary to that flexibility, "experts" believe (perhaps hope is a better word) that it will return to the top of the agenda.
Enterprise Times asked Sage what their view was of the different priorities. Sage answered, "What our research has shown us is that finance leaders who want to continue to deliver value, through this pandemic and beyond, must do so by embracing technology and automation and communicating to stakeholders how these tools support better business results. We cannot rely on historical data to predict future outcomes. In these uncertain times, we have to be more proactive in the way we use data and technology to create a more resilient business model."
While digitisation is the top priority, the top four are also more than 10% higher than the rest:
Driving the company's digital transformation further (56%)
Cutting costs (43%)
Financing debt built up during the pandemic and associated lockdowns (39%)
Advising the CEO on strategic opportunities to restore/drive growth (36%)
On challenges
The report highlights which areas CFOs are expecting digitisation to impact. Have you missed one? The top two are access to real-time data analytics and process automation. Within finance, digitisation will have a profound effect across at least ten finance areas. These include:
Period-end/year-end close (44%)
Data governance (43%)
Forecasting and strategic planning (39%)
Cybersecurity and reducing cyber risks (39%)
Corporate Audits (36%)
Enterprise Times asked Sage what impact is expected on data governance and how will they achieve it?
"Finance is often the custodian of the company's core data assets, especially within smaller to midsize businesses. And technology is helping these companies transform their data governance: from how they approach data storage and retention (not least to comply with government regulations) to improved data management (ensuring data is stored legally, securely, and in a compliant fashion). Given their role, CFOs are typically at the heart of these issues."
Digital CFOs will lead the change
It is a bit unclear how Sage defines digital CFOs. While it acknowledges that CIOs often lead digitalisation, CFOs are becoming increasingly involved. 67% of respondents say the CFO's influence over digitalisation increased in the past year. Those CFOs that are already cloud-ready seem more able to take advantage of technology to improve customer experience (17% higher) and cybersecurity (20% higher).
Jonathan Howell highlights this, noting, "It (cloud solutions) will give them access to real-time, forward-looking data to service customers better; make smarter, earlier decisions; and, ultimately, to drive the success and profitability of the business."
Those companies not yet ready for digital transformation will likely suffer as a result. The survey pulled out the key reasons for the lack of digitisation.
64% say their business is not ready for cloud-based financial management systems.
53% say their business is not yet culturally ready for more automation—even though 40% say decision-makers in the business spend just as much time collecting and preparing data as they do analysing it;
47% blame the cost of the technology itself,
44% say the related cost of training is the biggest obstacle.
The report could have delved further into the "why?" to understand the cultural reasons and whether these are valid. Surprisingly and perhaps a wake-up call for CFOs, is that only 17% say they have no senior management buy-in. If 83% have senior management buy-in, is some of that 64% merely down to CFO attitudes towards change?
Closing the Talent Gap.
While the digital CFOs lead the charge, there is a shortfall in skills required, highlighted by the final section. This is a bit chicken and egg for many, it seems. 48% of CFOs believe that investing in advanced, cloud-based finance systems will help them hire the best talent. However, are they hesitant to invest because they don't have the skills internally to deliver the benefits promised?
Howell provides a chink of hope, indicating that finance leaders might consider hiring from further afield. It no longer matters if the systems accountant is based in London, Newcastle or Seville. Cloud-based technology has shrunk the globe enabling CFOs to hire teams wherever the talent is. This does simplify the challenge, but it is a worthwhile point.
Enterprise Times: What does this mean
Created in conjunction with Longitude, a Financial Times company, this is a well-focused piece of research. It highlights some useful insights for conservative CFOs to consider. Even the digital champions should check that they have considered all the aspects of how digitisation can benefit their company.
Surprisingly there is not a single mention of artificial intelligence. That is unlike most of the recent studies of this nature. Enterprise Times asked Sage why this was the case and if any questions were asked. Sage replied, "No specific questions were asked concerning AI in particular, as the study focused more generally on issues of automation and digital transformation."
The report has insightful comments from Howell and Susan Cummings, CFO, DCSL GuideSmiths, a UK-based software developer. Those it does not appear to have had a qualitative survey element which would have strengthened the study.
Cummings summarised the benefits of digitisation neatly, saying, "Automation gives finance professionals the flexibility and freedom to become true business partners. They will spend a lot more of their time providing meaningful management information as opposed to just adding the numbers up."