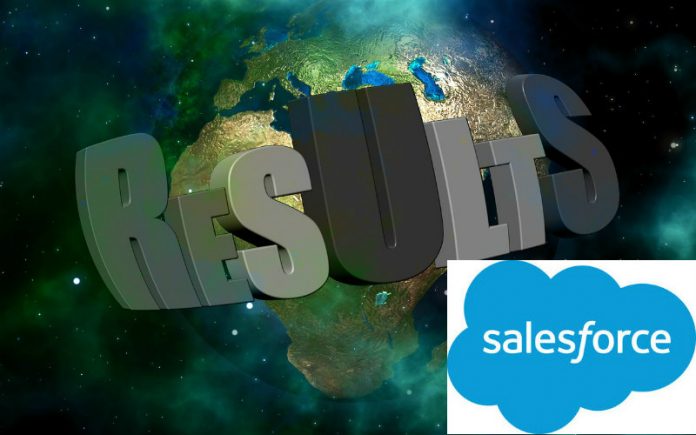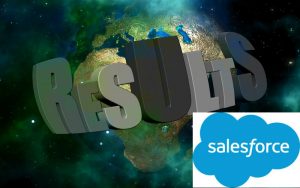 Salesforce started to show the impact of the Slack acquisition as it announced its Q2 2022 results. Revenues rose 23% year over year to $6.34 billion. It also increased guidance for Q3 to a range of $6.78 – $6.79 billion, 25% growth year over year. Both Slack and Acumen, recent acquisitions are contributing to this rise.
Amy Weaver, President and CFO, commented, "We had another remarkable quarter of top and bottom-line performance, making this an impressive first half of this fiscal year. We exceeded our financial expectations in the quarter, achieving record levels of new business, and saw strong demand across our portfolio. And we are excited to build on Slack's momentum with the power of our two companies now together."
The other key figures were:
Subscription and support revenues for the quarter were $5.91 billion, an increase of 22% year-over-year.
Professional services and other revenues for the quarter were $0.43 billion, increasing 37% year-over-year.
Current Remaining Performance Obligation of Approximately $18.7 Billion, up 23% Year-Over-Year, 23% in Constant Currency
Second Quarter GAAP Operating Margin of 5.2% down 0.7% from the last quarter)
Second Quarter Operating Cash Flow of $0.39 Billion, down 10% Year-Over-Year
Total cash, cash equivalents and marketable securities ended the second quarter at $9.65 billion.
Marc Benioff, Chair & CEO, Salesforce commented, "With companies and governments around the world continuing to accelerate their digital transformations, we delivered our fifth phenomenal quarter in a row. Salesforce has never seen better execution or greater momentum.
"Our Customer 360 platform is now fueled by a herd of unicorns perfectly designed for this all-digital world. Sales, Service, Marketing & Commerce, Platform, Tableau, MuleSoft and now Slack, are all billion dollar-plus products delivering customer success like no other company."
The only way is up, it seems
It is the fourth time in a row that Salesforce has raised its guidance and the second time it has achieved $6 billion in revenue. Benioff believes the company is on track to attain $50 billion in revenue by 2026.
Importantly Salesforce is no longer a one-trick pony. Service Cloud is a $6 billion business with 23% growth year over year. The Marketing and Commerce Cloud grew 28%. The platform is also seeing massive cross-selling with MuleSoft and Tableau included in eight and nine of the ten top deals in the quarter.
The acquisition of Slack has now seen the first integrations with its Slack-First sales, service, marketing analytics. Bret Taylor also promised much more at Dreamforce 21 in September. The potential is huge. Something that Chris Rothstein, CEO at Groove, a leading sales engagement platform for Salesforce commented on.
"Salesforce has been incredibly successful in accelerating revenue growth outside of their core platform. The growth of Service Cloud into a 6 billion dollar business can be attributed to the dramatic transformations occurring in all areas of business: from customer service to the contact center.
"Salesforce continues to expand their business offerings, and their executive leadership team, through unicorn acquisitions. In Q2, Slack's revenue grew 39% year-over-year on a stand-alone basis, while MuleSoft revenue increased 39% year-over-year to $372 million and Tableau increased 22% to $469 million. The continued growth of Slack, Mulesoft, and Tableau shows that the company has a clear vision for long-term growth during a time when many businesses are increasing their investment in collaborative technologies and revenue intelligence solutions."
The Slack factor for Q3
One of the reasons for the increased guidance was Slack. As the acquisition was only completed late in the quarter (July 21st), its impact was minimal. Weaver commented: "We believe that Slack will play a critical role in the digital transformation of our customers, as they re-imagine the future of work in a digital-first work-from-anywhere environment.
"And that process is already underway with Slack business accelerating into the close of the acquisition. In Q2, the last revenue grew 39% year-over-year on a stand-alone basis, which excludes any impact of purchase accounting. Slack also saw strong performance and customer acquisition, especially in the enterprise." (Source Seeking Alpha)
With more promised for Dreamforce, there are three areas of focus for Salesforce. How quickly will it replace Chatter with Slack as the collaboration medium within Salesforce? Can it accelerate the growth of Slack with cross sales on the Salesforce platform? How will it fare against Microsoft Teams, its major competitor in the enterprise space? Will Quip make a resurgence and start to compete more evenly with Microsoft Office.
Enterprise Times: What does this mean
Salesforce is on a roll. Slack will likely increase revenues even further in the coming quarters, and if the tailwinds remain strong, Salesforce may need to raise its guidance again. The appetite for cloud software is enormous, and the Salesforce platform is now looking even stronger.
Its ecosystem makes it even stronger, with companies like ServiceMax filling out its field service offering. The missing link is still ERP though FinancialForce and others are growing quickly. There is also funding for developers on the ecosystem and customers eager to extend it. Rothstein added, "The main draw for Developers building applications for Salesforce lies within the company's existing customer base: Salesforce customers are prepped to spend, and have shown that they are willing to spend on additional investments within the Salesforce developer ecosystem."
Investors seem pleased, Salesforce shares jumped to $274.57 before settling back to $267.79 at the close, up 5.85% in the past five days.