Plastic pollution is a problem that has been growing for decades. It now results in significant ecosystem pollution, ecological, social, and economic harm. As a global issue, there has been a push for an international response. Several business representative organisations are driving for an agreement on a dedicated international legal framework to deal with plastic pollution.
This push comes with a growing sentiment that plastic pollution must be reduced. With the lack of an international legal framework, businesses are often left guessing what they can do to assist.
The benefit of an international framework would be a harmonisation of regulatory standards, establishing baselines to make monitoring clearer, and creating reporting standards across the plastics chain. It would ensure companies are held accountable for their commitments, providing transparency.
By establishing this global framework, companies will benefit from developing infrastructure to facilitate better integrated systems for waste management and packaging design.
International law regarding plastic pollution, however, currently consists of individual country legislation.
What are the current plastic laws in the UK?
The EU introduced the Single Use Plastics Directive in 2019. It banned several single use items. This Directive will not be brought into UK law, but the nations of the UK are each taking a different approach and banning specific items. England, for example, will not be banning cutlery and plates, but Wales will. England is planning to reduce its single-use plastic consumption through other policies like the Waste and Resources Strategy. That 2018 strategy aims to oblige retailers and producers to pay for the cost of collection and recycling, which is currently 90% paid for by the taxpayer.
As part of a wider strategy to increase recycling, primary legislation for a Plastic Packaging Tax is currently before Parliament. When this is finalised (proposed for April 2022) it will encourage the use of recycled rather than new plastic within packaging. This is by taxing plastic packaging which is manufactured in or imported into the UK containing less than 30% recycled content.
Why should businesses commit to reducing plastics?
Businesses in the UK should look to have a workplace policy on their plastic use and other environmental impacts. As impetus grows for change, the reasons for businesses to be greener have multiplied, including:
Attracting and keeping customers. Consumers are selecting green purchases more than ever before. A business with a commitment to sustainable principles is more appealing than one without.
Reducing Outgoings. If single use products are replaced with reusable items, then there are potential savings.
Retaining and attracting the best staff. Employees have begun to shop around and the best employees will likely be attracted to genuinely sustainable businesses.
Implementing sustainable practices, will give you recognition. Either by leading in your sector or applying to relevant awards and it will result in PR opportunities.
Reduce the risk of litigation. There is a real possibility that businesses with an extreme level of plastic output could be at risk of litigation in the future.
Potential liability for businesses producing plastic in their business model
As consumer awareness grows and environmental groups increase their pressure, there is a real risk of liability for companies producing huge amounts of plastic. The liability could arise from those outside groups who consider they have suffered a loss due to plastic pollution. A regulator could take action for a failure to comply with regulations. Shareholders could take action for mismanagement of a companies' plastic risk.
What duties do Directors have under UK law regarding material business risk and plastic pollution?
The duty to promote the success of the company under s.172 of the Companies Act 2006. The relevant factors here include the long-term impact of the Directors decisions, impact on the environment, reputation, relationships with clients and suppliers, which would all be affected by significant plastic creation.
The duty to exercise reasonable care, skill and diligence under s.174 of the Companies Act 2006. This section includes the knowledge 'that may reasonably be expected of a person carrying out that director's role. We could assume that the standard required of Directors is constantly evolving in relation to what that director should know about their business. This will probably include new research into plastic pollution and risk were plastic and plastic pollution to be a significant part of the business.
The duties of disclosure under s.414A of the Companies Act 2006: Companies that are not considered small companies are required to publish an annual strategic report. Considering this must cover the principal risks and uncertainties of the company, it is likely to contain environmental matters, and for intensive plastic users or producers, it should cover plastic pollution.
For Directors who fail significantly and breach their duties above, personal liability could result. A shareholder's action could be undertaken for loss to the company for a breach of the above duties, and the director would then have to pay.
To avoid these risks, companies should revisit their corporate governance and disclosure practices to ensure that plastic pollution is minimised and reported in the most relevant way for their company.
How should businesses commit, what changes can be made?
For big businesses, the changes are likely to be sector-specific. For small businesses, there are several changes that can assist in reducing plastic use to lead to some of the benefits in reputation, cost savings, and for the environment:
Carry out an audit on your plastic use: Set up a spreadsheet of all the plastic used in the business. Once you have the results, make a note of all the things that can be reduced.
Engage with your employees: Whether or not your employees are on board will affect how successful your attempts are to reduce your plastic output. Inspire them in the way you talk about pollution and plastic use and gain their input on how reductions could be made in their role.
Review tea and coffee use: Tea and coffee packaging, including tea bags, often contain plastic. Alternatives to avoid plastic can be made i.e. instead of using plastic milk cartons, swap them for milk delivery in glass bottles.
Ban plastic bottles: These days, there is no need for plastic bottles to be used in a business, options such as adding a water filter to the tap or investing in a water cooler will resolve the need for single-use plastic bottles.
Use more recycled content: Using recycled plastic in any products your business requires that must be plastic, will increase the demand for recycled plastic production.
Have a policy: Have a policy on plastic use drafted for your business. This will allow new employees to see how the business is a sustainably responsible one and for current employees to know what changes are required. Gaining employee input will be the most significant step in getting your plastics policy to work for you.
Please contact A City Law Firm for any queries you have.
---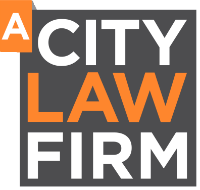 In the meantime, if you can't wait, you can contact us directly for impartial advice by visiting our website http://www.acitylawfirm.com/ or emailing [email protected] 
Karen Holden is the Managing Director & Founder of A City Law Firm who practise both commercial law and litigation, having been admitted to the roll in 2005. If you require further advice or assistance, please do not hesitate to contact [email protected]
A City Law Firm Limited is a leading entrepreneurial law firm in the city of London, with a dynamic and diverse team of lawyers. It was awarded most innovative law firm, London 2016 and Business Law firm 2017. They specialise in start-up business law, the tech industry, IP and investment.