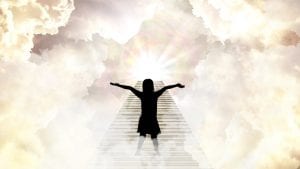 At Epicor Insights this week, Epicor made revealed several enhancements for customers as well as launching its major piece of research, Epicor Insights. In a rapid response to some of the key findings of the research, it has created the Epicor Cloud Reliability Center. This new team aims to enhance the security offered by the Microsoft Azure platform.
It also created a new Cloud Council. Selected through invitation, this group of customers will form the basis of a peer-to-peer network that can share experience on the Epicor cloud-based solutions and provide an advisory group to Epicor itself. The selection will include members from diverse geographies and sectors though Epicor did not reveal who the inaugural members are.
Finally, Epicor also unveiled the new naming of the cloud-based add-on modules to its core ERP solution, now called Kinetic. These are
Epicor EDI
Epicor ECM
KBMax (Epicor CPQ)
Epicor Security Suite
and Epicor Payments
Of note is the swift renaming of KBMax to Epicor CPQ following its acquisition. This new simplified naming is in line with the brand refresh that Paul Stoddart recently explained to Enterprise Times. This simplified naming convention aligns better with the same simplified technology approach that Himanshu Palsule, President, Epicor has evolved over the last few years. Epicor now has a modular approach to its solutions which enable the cloud-based modules to complement Kinetic. Marketing following technology design in this case.
The Epicor Cloud Reliability Center
In addition to the support it already received from Microsoft as a gold partner, and the layers of security that Microsoft provides for its cloud-hosting, Epicor has now created a new team. Its focus is on protecting the Epicor cloud platform and, by extension, its customers that are deployed in the cloud. It adds another layer of security that on-premises customers cannot directly benefit from. However, as vulnerabilities are detected, updates will almost certainly be made available to those on-premise customers if relevant.
The Cloud Reliability Center (CRC), based in Austin, will provide 24/7 monitoring of the environment around the globe. This is not a service that is specific to a level of support. It is one that protects the whole environment proactively from intrusion.
Vulnerabilities are constantly revealed in the wider technology industry. Barely a week goes by without an incident this is a welcome announcement. What will be interesting is whether this team will report on the number of attacks and vulnerabilities it discovers. In addition to this new team, and Epicor carries out penetration testing biannually from an independent third-party organisation.
Enterprise Times: What does this mean
Epicor is still evolving as a cloud company. It has come a long way from though from the first tentative steps announced four years ago by Joe Cowan, the CEO at the time. Steve Murphy, Himanshu Palsule and now Paul Stoddart have reinvigorated the company into a state of constant evolution. One that is both considered and moves the company forward on its cloud journey. These latest announcements are just another step forward on that journey.