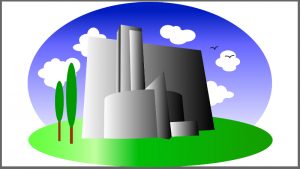 Epicor has published the findings of its Insights report. The US published a summary of some findings, and the full report is available for download here. The full report is 26 pages long and provides a positive outlook as the world emerges from the pandemic.
The report looks at how the cloud is transforming businesses today. It explodes the myths, with respondents now better understanding the challenges of the cloud.
What is in Epicor Insights
The report is divided into five main sections
A long executive summary at four pages
Adaptability – How the cloud can and does deliver the flexibility that organisations need
Security – This is no longer seen as a concern but a benefit of cloud adoption
Future-proofing – Why cloud provides this important element
Partnership – It is not just about the right software but also the right partner
Priorities have changed. In 2020 it was more about survival, with only 25% of businesses placing cloud as a strategic priority. In 2021 the research found that 94% of businesses are now declaring an interest in cloud-based solutions over the next twelve months. This is also 10% higher than in 2019.
Steve Murphy, CEO, Epicor Software Corporation, provides a brief introduction to the report stating: "Businesses now have a better understanding of cloud. Although cloud maturity varies across industries, decision makers feel overwhelmingly optimistic about its capabilities, because it's helped them recover more quickly from Covid-19. And now they're discovering cloud's many other benefits, such as how it increases collaboration, improves flexibility and security, and frees up resources to focus on initiatives that grow the bottom line."
The report is based on a survey of 1,250 business leaders from the US and UK. It sources the data from across the five industries that Epicor targets: Automotive (10%), Building Supply (16%), Distribution (17%), Manufacturing (47%) and Retail (10%).
Highlights
The report itself does not break down the differences between the UK and US figures. It is a comparison that might have been interesting for some. However, Epicor UK does provide some UK specific figures in its press release.
The overall outlook is positive for UK businesses, with 53% expecting to expand over the next three years, with 53% expecting to increase hiring over the same period. The full report sees an even higher trend with 59% expecting to grow over the same period, indicating that US sentiment is more positive. Those who have adopted cloud technology are also more positive (68%), with only 52% of those either not on cloud or operating a hybrid environment expecting to grow.
There is a two years comparison of the areas that most interest organisations. It shows that companies are now focused on changing core operational solutions rather than supporting technology such as financial systems or mobile technology. The five top areas of interest are:
Supply Chain Management – 44%
Security Monitoring – 43%
Manufacturing Operations – 42%
CRM – 41%
eCommerce 40%
None of these made the top five in 2019, though Supply Chain Management was 6th.
The report highlights that both security and disaster recovery is strengthened with the deployment of cloud software. Business leaders seem to agree with what marketing has been saying for more than a decade. Over 80% of businesses say that cloud deployments have helped them through COVID-19. The biggest risk is an internet outage, with companies often adopting alternate routes or technology to provide resilience.
Partnerships critical for success
Partnerships are critical for success for cloud software deployment. 47% of businesses said a dedicated migration team is a must-have.
Himanshu Palsule, Epicor President, commented: "Any professional services or support team worth their salt will function as your partner, will be accessible, will welcome open dialogue, and will take care of you by taking care of the product. This level of support helps you focus on running your business instead of the IT department."
Want to hear more from Epicor?
Epicor is also holding its customer conference this week, Epicor Insights, in Las Vegas. Surprisingly there is no virtual event alongside the conference. It will be interesting to see if Epicor share any of the sessions online after the event. It will almost certainly be US-focused, with few international customers likely to attend due to COVID. Epicor will showcase the latest updates of Epicor Kinetic, previously known as Epicor ERP at the event as well as its other solutions.
During his keynote, Murphy, stated, "A key takeaway from this year's study is the sea change in attitude toward cloud as a critical business accelerant. Leaders have moved from consideration to adoption. While the companies who make, move, and sell what is most essential to economic growth may be all aboard the cloud train, the data suggests their implementation needs vary vastly.
"This is no longer a 'why move' conversation but rather a 'how to move' to gain advantage – which is exactly why Epicor will continue to prioritise partnership, and we are proud to share that our dedicated migration teams currently support over 75% of implementations, a number we expect to grow."
Enterprise Times: What does this mean?
This is a different than usual Epicor Insights report and provides some interesting insights into business views today. Clearly, the tide has changed for the cloud, and companies are adopting it in droves. There are still challenges, but they now appear to have moved on from two years ago.
The barriers created by lack of understanding have been broken down. What is left are the real concerns around internet resilience, finding the right partner services and how they should move. One area virtually ignored by the report but often seen in other research is the challenge around change management. The Insight report advocates change, especially after COVIDF disrupted so many businesses. However, change management is still a huge issue for many organisations. Will Epicor include it in next years report?
The Epicor Insights report has a wealth of information, with analysis supported by an extensive survey and some insights and take-outs that are well worth a read.