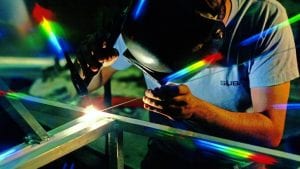 Following a brand refresh earlier this year, Epicor has relaunched its flagship manufacturing ERP with a new release under a new product name, Kinetic. If the name sounds familiar, then it should do. Kinetic was the name for the UX framework that was first announced in 2018. Epicor has realised that the name was a good one and better used for its ERP product going forward.
This is not just a rebrand of the product name. Epicor has used the opportunity to reveal the latest release of its flagship manufacturing ERP solution. It seems that the development team has now completed the work to update Epicor ERP with the Kinetic framework, which over time has become much more than simply a UX framework update.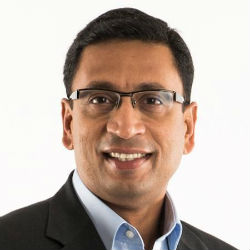 Himanshu Palsule, Epicor President, commented: "At Epicor, we understand deeply the industries we serve, which is why the upgrades we have made to Kinetic to modernize and future-proof the platform were architected alongside our customers to better help them scale and thrive.
"This journey has been many years in the making, and our goal is that the new product name and the enhanced platform convey the ongoing momentum of Epicor, our continued industry focus, and our goal to deliver the defacto Industry Cloud."
What's new?
To underline that this is a major release Epicor has moved its release number from Epicor 10 to Epicor 11. The release contains several updates.
An improved user experience:
Epicor has been building towards this. Kinetic is a completely browser-based application with new, guided navigation and intuitive workflows to help adoption. It sees the completion of the work to modernise the look and feel of the platform.
eCommerce update
Epicor has also updated Epicor Commerce Connect with new features and an updated look. The new release 2.12 includes new punchout capabilities.
Document security
The Epicor Enterprise Content Management solution (previously Docstar) has been updated with enhanced security for workflows and custom revision numbering. These features target the needs of aerospace & defence, and medical device manufacturers.
Spreadsheet Integration
Spreadsheet Server is the latest version of XL Connect. Developed by insightsoftware it provides a reporting system within Excel that ingests data in real-time from Kinetic. It enables business users to create and drill down on data within Kinetic within a familiar interface.
EDI Integration
Following its acquisition of 1 EDI Source, Epicor has built new endpoints that enable real-time connectivity. There are now alerts for ten standard demand- and supply-side documents.
Better compliance
Kinetic is designed to meet FDA software validation needs of medical device manufacturers and supports CMMC regulations for aerospace & defence. Epicor believes that it is the only multi-tenant cloud solution to meet these standards.
Application Studio
The application studio has been around for several months. It brings the ability to customise Kinetic ERP without development. Customers can create layers, add/change components, rules, and events using a drag and drop visual designer in a low/no-code environment. The studio functionality applies not just within Kinetic ERP but also with other modules such as commerce connect.
What customers think
The new release has been available in pre-release for some time with 100 customers. Those customers have delivered considerable early feedback. These have triggered more than 500 updates for the final release. Though it isn't clear how many were bug fixes and how many new features. The point that Epicor wants to make is that this release is made with manufacturers for manufacturers. For some vendors, that 100 would make up the vast majority of its customer base; for Epicor, it is a mere fraction.
Feedback from customers in the press release was positive. Sean Simmons, President, Tuffaloy, commented: "Epicor's new web-based Kinetic ERP system provides an additional layer of flexibility to support our business. Application Studio is an intuitive, low code, drag and drop programming tool that allows us to quickly configure screens to fit on our unique requirements. The new Kinetic platform now gives us the ability to ensure our users have access to the right information anytime, anywhere and from any device."
Enterprise Times: What does this mean
Epicor 11, Kinetic 2021, Kinetic is finally here. While Epicor seems to want to leave behind the old version numbering system, its many customers seem to want to refer to it currently. However, it will need to consider naming convention for future major releases. This announcement is more than just a product rename. The new updates seem significant, though iterative in many cases.
What is missing is the availability of more detailed release notes. With its Epicor Insights user conference planned for July 11-14, there will undoubtedly be more information available in Las Vegas. The event is likely to be smaller than in previous years, with presumably fewer visitors, especially from abroad due to COVID. Perhaps surprisingly, there does not seem to be a virtual event alongside it, and there is no mention of sessions being streamed.