WELLE Environmental Group (WELLE) has selected Infor to continue a digital transformation that is helping it to fulfil its vision of creating a cleaner world. WELLE is a leader in organic waste reduction, recycling and reuse. It will implement Infor LN ERP across the organisation to increase efficiency through lower production and maintenance costs. This should help boost competitiveness and also increase profits. Founded in 2003, WELLE now has over 2000 employees with 60 subsidiaries in both China and Overseas
As part of a digital strategy first formulated in 2020, WELLE aims to build an industrial Internet ecological empowerment platform for the environmental protection industry. In July, it started working with Accenture to optimise processes across the firm.
It has selected Infor to revamp its internal operations. WELLE will connect internal functions to ensure that the lifecycle of projects from marketing through sales, procurement, design and delivery are optimised.
The project will also see improvements to its supply chain management function. It will also help standardise processes across the organisation. The deployment should also help reduce the energy consumption, costs and carbon emissions as it replaces legacy solutions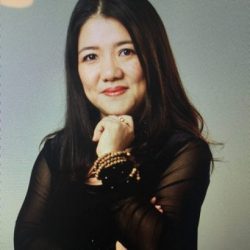 Enterprise Times asked Becky Xie, Infor Vice President and Managing Director, Greater China and Korea, how else Infor will help reduce energy consumption, energy costs and carbon emissions?
"Infor is building a business operational platform that will help Welle manage their entire project lifecycles. This includes opportunity development, designing, bidding, planning, manufacturing, subcontracting, installation, and maintenance. Welle will provide GREEN facilities. More importantly, they will deliver the projects in a GREEN way, supported by Infor technology."
Selecting Infor
While the environmental protection industry has many players in China, WELLE is one of the leaders in digitalising its operations. In doing so, it sought a partner that understood the industry and had a track record of implementing its software in similar organisations. One example using Infor EAM is the SAR Group in Norway.
WELLE is also transforming itself from a product-centric company to delivering an increasing amount of services around its products. It increases the importance of connecting functions and data that previously operated in silos
How ambitious is the deployment timescale? Xie revealed that "The project was kicked off on June 11; target go-live is Dec 2021." To achieve this short timescale, Infor will likely use its agile deployment methodology to deliver a rapid return on investment.
Going green
Last year the Chinese leader President Xi Jinping declared they would aim to hit a peak of emissions before 2030 and attain carbon neutrality by 2060. In recent weeks there have been increasing calls for the government to encourage companies towards green development to achieve those goals. WELLE seems to be taking the initiative across the board.
Li Yao, Vice President of WELLE Environmental Technology Group Limited, commented: "Digitalization is the future of the environmental protection industry. WELLE's digital operations management system is currently deployed across more than 50 projects. We are pleased to have chosen Infor as our partner in our digital journey. "
Infor not only fully understands the uniqueness of the environmental protection industry, their industry-specific solutions will also help us digitalize our processes and standardize management on a single system with agility and ease."
WELLE is already leveraging BIM solutions to improve its digital operations. It will further enhance its efforts with Infor across ERP, HR, finance, marketing and project management. Importantly the Infor solution will also enable it to develop a single data management system. WELLE will not leverage Infor Birst yet. However, it is deploying Infor d/EPM, the Infor enterprise performance management solution.
Xie noted that: "Infor will help develop a foundation platform that will form the backbone for unified business processes across the entire Group, and store all operational data for analytics."
Xie also stated: "The successful partnership between Infor and WELLE is a reflection of Infor's deep commitment to vertical markets and environmental responsibility. With China's carbon-neutral and peak-carbon goals set, the low carbon and environmental protection industries will be playing an imperative role in the country's green transformation."
Enterprise Times: What does this mean
Infor EAM does not yet appear to be part of the solution that Infor will roll out. It will be interesting to see whether WELLE chose to deploy it in the future. This deal is significant though. It is recognition that Infor is building a reputation in Greater China with its solutions. It will help Infor compete against both local and international competitors in the region.
Xie concluded: "We are delighted to work with WELLE, a leader in the environmental protection industry, to build an ERP-based enterprise information management system to enhance their competitiveness while helping China and the world move toward a greener future through technological innovation and Infor's industry-specific solutions finely-tuned in the cloud."
The wider WELLE Group includes companies such as Eurec and EUWelle. Once implemented, will WELLE look to roll out the Infor solutions across the wider organisation? It currently holds majority shares rather than complete ownership of these companies. Success in China could see success elsewhere.