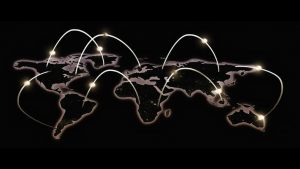 Epicor has announced the acquisition of 1 EDI Source, Inc. 1 EDI Source is provider of electronic data interchange (EDI) solutions and business visibility software. It placed as a high performer in the most recent G2 Grid for Electronic Data Interchange (EDI). It offers several solutions including EDI HeadQuarters which offers an EDI translation and mapping software. Another is  Intelligent Xchange  is a cloud based audit tool for EDI translation applications.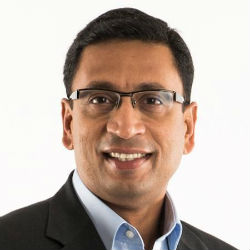 Himanshu Palsule, Chief Product and Technology Officer, Epicor.  Commented: "Bringing in 1 EDI Source to join our team will strengthen the Epicor Business Services portfolio and continue to support our mission to become the cloud vendor of choice in the markets we serve. 1 EDI Source will enable our customers to easily standardize EDI transactions and create significant opportunity to integrate new solutions into existing ERP platforms."
1 EDI Source already works across several industries including manufacturing, automotive, retail, CPG, grocery, healthcare, transportation, logistics and distribution. Importantly it already supports both Amazon and Walmart EDI formats. It works with some major brands with its IntelligentXchange solution including Adidas. Mary Lee, Customer Service Leader commented:  "We're saving money with IX, but it's not about the money. It's about making the customer happy. When they feel like they're getting timely response from the Adidas Group, that's worth a lot of money to them. It's solidifying our business and our customer service relationship with that customer."
While Epicor will be adding the EDI platform to its product portfolio, the addition of the cloud audit tool IntelligentXchange may also enable it to open the door to several new customers for its other products.
Paul Bloom, President, 1 EDI Source. "Epicor shares our vision of providing flexible and innovative solutions. We are excited at the opportunity to combine our technology and EDI expertise with Epicor's deep B2B industry knowledge and supply chain connectivity to provide world-class EDI solutions to both 1 EDI Source and Epicor customers."
What does the future hold for 1 EDI Source?
1 EDI Source seems a successful business in its own right. It also integrates to far more applications that just Epicor. In fact Epicor was one of the last applications listed on its available ERP integrations which include:
Microsoft Dynamics
Sage
Sage Intacct
SAP
Infor
Oracle
Oracle NetSuite
Zethcon Synapse
ECi
Epicor
There are, therefore, several questions that Epicor will need to answer about this acquisition. Will it remain independent and continue to develop integrations and a customer base on alternate ERP solutions? 1 EDI Source only recently became a Sage Intacct Marketplace partner so it seems likely that it will continue to work with other vendors. It means that the question should be answered quickly.
Epicor has historically offered EDI Business-to-Business Integration Solutions. It isn't clear whether this was internal, a white labelled solution from 1 EDI Source or another EDI vendor. The assumption is that it was the 1 EDI Source solution but this is unclear. If it isn't, what will happen to that platform and its users?
The precedent for remaining independent is DocStar. Epicor acquired it in 2017and it remains an independent brand. To leverage 1 EDI Source properly, Palsule will likely move the solution closer to the Epicor platform so that the integration is seamless across the Epicor application portfolio. There are significant benefits from having it tightly integrated into Epicor ERP, BizTrack and other solutions.
Enterprise Times: What does this mean
There is a surprising dearth of forward looking statements within the press release issued by Epicor. Crunchbase lists 1 EDI Source as privately owned. It has steadily grown since its founding in 1989 by John Onysko with Crunchbase estimating revenues at $34 million. The acquisition cost is likely a multiple of that figure, so not insignificant.
There are strong synergies between the two organisations and the depth of Epicor knowledge in developing cloud and other technology should help 1 EDI Source to move its product forward. The roadmap could be interesting as Epicor adds its analytics and AI engines to the EDI platform.
A recent IBM report looked at the future of EDI in business and concluded: "EDI is alive and well and will remain critical to business for many years to come." It also noted that the addition of Artificial Intelligence, IoT and Blockchain will all have an impact on the technology.
Epicor has invested in the first two and has access to the third with its Microsoft partnership. This therefore seems to be a strategically important acquisition. However, whether it will deliver a return is difficult to gauge without the full terms of the deal being known.