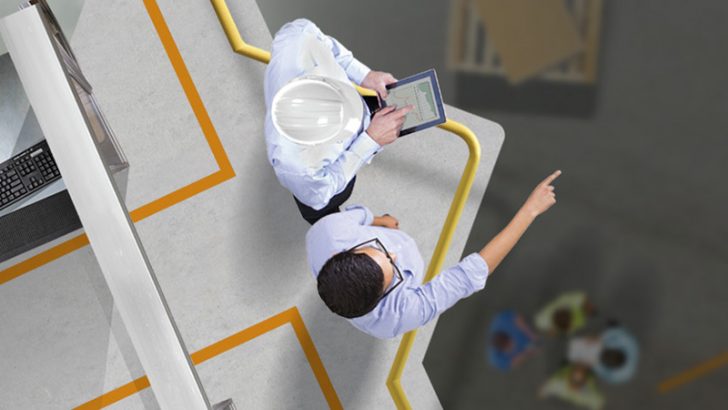 It is almost a year since ERP company Epicor was sold by Apax Partners to private equity investment company KKR. Since then, Epicor has invested heavily in changing the ways it works and its products. Part of that was underway before the sale but there is no question that it has accelerated the changes substantially since the acquisition closed. At Epicor Insights 2017, the company has been talking about what that means to its customers and where the company is heading next.
In his keynote Joe Cowan, CEO, Epicor told the audience that Epicor started running its own business on Epicor 10 in September last year. It has also introduced EpicCare, a complete revamp of its support services. Cowan acknowledged that this had caused some issues for customers. However, he was bullish about the benefits that this would deliver in the long term.
Cowan also said that there were three things that he has told everyone in the company to think about as Epicor moves forward. Everything must be Easy, Simple and Low Risk. Getting there will not be easy and there is likely to be more pain ahead as the company continues to reshape itself.
The challenge of becoming a cloud company
It is easy to look at Epicor and see a company just beginning to address cloud. However, that is misleading. Eric Johnson, Chief Architect, Epicor, told Enterprise Times that the company has been working on cloud for three years now. It already offers a number of services such as cloud-based Disaster Recovery for customers. While he didn't have numbers around its use, the service does allow customers to restore their backups from the cloud in an emergency.
Johnson also disclosed that Epicor's AWS relationship is nothing to do with ERP at all. Instead it is used for the Epicor Payment Exchange which handles payment processing. It is a relatively heavy hitter in this space, handling over $15 billion per year and over 150 million transactions.
Despite all this experience, Epicor is struggling to move its ERP customer base to cloud. It currently has over 20,000 small to mid-sized enterprises using its on-premises products. Many of these have been customers for a substantial amount of time and are running numerous versions of the company's products. So far, Epicor has managed to get 350 customers or less than 2% of its customers onto its multi-tenant cloud. What is interesting is that Johnson said that many of these are new to Epicor highlighting the migration challenge.
To get existing customers onto the cloud takes time. Cowan said that the time to migrate to the latest version of the ERP suite on cloud has come down from nine months to around four months. This is expected to drop even further with the introduction of the new Site Analyzer product.
What they don't appear to have considered is an complete initiative to help migrate those customers.  Infor announced a lift and shift strategy a couple of years ago that would successful in moving their customers to the cloud.  With Lisa Pope recently joining the executive committee from Infor, it will be interesting to see if Epicor come up with something similar.
What are the cloud options?
Epicor has two cloud-based solutions for its ERP customers. The first is a managed Infrastructure as a Service (IaaS) approach run through its own data centres. These are located in Austin, Texas, Sydney, Australia with the third in London, UK. Many of the customers using this service are taking advantage of the cloud services, such as disaster recovery and backup, that are offered by Epicor.
The main platform for ERP customers is Microsoft Azure. Epicor is offering a multi-tenant solution on Azure and at Insights 2017, it announced a new Dedicated Tenancy option. This will sit alongside the multi-tenant option but offers customers some additional features. Himanshu Palsule, EVP, Chief Product Officer and Technology Officer, Epicor told Enterprise Times those features include their own database instance, 20GB of storage and a 90-day notice of upgrades.
Palsule also said that the reason for using Azure was that Epicor is built on Microsoft's .NET Framework. This means that Epicor is able to consider using Microsoft's Platform as a Service (PaaS) capabilities on top of IaaS. The company is also looking at other services from Microsoft on a case by case basis. One of these is Machine Learning but he gave no more detail on that.
Running on Azure does not mean using all the Azure services. Johnson said that it was using SQL Server rather than Azure SQL Server. This was down to control and performance. Applications are written in managed code and Epicor insists on signed code only. This means that customers cannot just upload third party code to its cloud. It does provide them with the ability to do some bespoke coding in C# but within strict limits.
Where will Epicor target cloud next?
Hays told us that Epicor has a plan this year to open new cloud centres in South Africa, India and Japan. This is based on the total addressable market as the company seeks to use cloud to underpin its growth. He also said that the company has approval from the board to continue investing in more cloud locations.
Investing in new areas will be important. Epicor has a strong user base in the Nordics and offices in Sweden and Denmark. The region boasts Europe's four biggest and most advanced digital economies. This has made it a major target for other ERP vendors with Oracle NetSuite the latest to announce a new office and cloud support. Interestingly, one unnamed partner who left Epicor five years ago is now talking about coming back. This will be a welcome boost as the company looks to secure its customers in the region and expand.
Conclusion
Epicor has a lot to do before it can really call itself a cloud-based ERP vendor. It is part of the way there having rewritten its apps to run natively in the cloud. However, it is struggling to migrate customers and the majority of its current cloud customers are new wins. Having spent the last year reinventing itself and adopting its own products it now needs to focus on its customer base.
To win those customers over it needs to make that move to cloud as fast and as seamless as possible. Johnson believes that it has the ability and the tools to do this. He sees customers using cloud as a staging option as part of their upgrade. They would take their existing implementation and allow them to see what needs doing with Site Analyzer. Once that has been done they can work through the migration and rationalisation of any customised code.
The danger for Epicor is that they don't manage to get a significant uptake of cloud over the next year. At the moment, KKR is supporting them in their plans to expand the business. However, they are suffering from supporting a lot of older versions of their software. That cost will go away once they get customers into cloud so there are financial pressures for accelerating customer adoption.
There are also good commercial reasons for getting customers onto the Epicor ERP cloud. Epicor is in a very competitive space. At the moment it is continuing to attract new business but is still heavily reliant in the existing customer base. If it can't persuade them to move to cloud then its competitors will happily throw money at those customers. After all the effort of the last year in particular will mean nothing if it starts losing customers.