F-Secure Elements is introducing a usage-based security option for its products. The idea is that you only pay when the products are being used. Well, not quite and we'll come to that later, but it's getting there. Basically, if you don't use an F-Secure licence for an entire calendar month, you don't pay for that month. It's a great idea in principal that, if replicated across the software industry, could save companies billions of pounds every year.
To get a better understanding of what F-Secure is doing, how it will work for customers and channel, Enterprise Times spoke with Dean Porter, UK & Ireland Country Manager, F-Secure.
We asked Porter, how do you measure usage?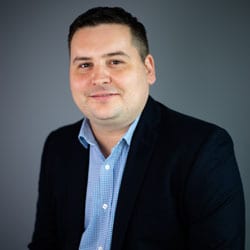 Porter replied: "This is more about whether the security licence is being consumed and the device that's being protected is actually being used at the time. Let's talk about the furlough. People were not working during that time, so they were handing back in their devices to being locked away in server rooms.
"At that time, the device still has security on it and it couldn't be switched on. The licence is not necessarily being consumed you shouldn't have to pay for security in a time where you don't actually need it."
A game-changer for software licencing
Does this not drive a coach and horse through the way we currently licence software?
Porter commented: "Correct? That's why we're pioneering this and there's no one else that's doing that in the industry at the moment. We're talking about usage-based base security, which is the right title for it."
Porter says that this might look like Software as a Service, but he believes it is very different. While companies still buy a licence for every machine, they only pay when the software is being used not because it has been installed.
What is interesting here is that this brings software closer to the use of other cloud assets. Think about compute, memory and storage, and the cloud delivers great flexibility. You can scale-up, scale-out and scale-back almost on demand. With software, it's not quite that easy, especially when the software has to be installed on a device.
So how granular is this?
Porter continued: "We do all of this over a 30 day period. If you're talking about monthly billing, of course, yes, it's still a monthly usage-based operation, but it's based on the communicating of licences through the last 30 days."
Channel impact
F-Secure does not sell direct. All of its sales go through the channel. ET asked Porter how this would play out for channel partners.
Porter replied: "We're not looking just to bring on masses and masses of partners and have everyone as number, we work strategically. This is why we've got the different partner programmes and why we've got the different licencing model options. This is why we also offer services such as service design workshops, or we have marketing services, or we have a number of things that we can work with on the MSP front however we see fit depends on the partner.
"It's really about sitting down and working out the trading customer base, where the aspirations are to onboard customers, and supporting that partner to ensure that they've always got recurring revenue, but they're always growing as well. We see this growing and enabling partners to grow because they can offer flexibility to customers, rather than seeing this as something where, okay, they might sell something as a one off price.
"But people turn off the licences, I think there's got to be that understanding of the flexibility to the customers. Customers are calling out all the time flexibility around contracts or invoicing terms or whatever it may be. So this does put MSPs into a much stronger position to onboard customers because they can offer them that flexibility."
Integration with asset management
But for all of this to work, there has to be a way for customers to integrate their licences and usage into their asset management solutions. This is where customers know what they have, what they are using and, with usage-based pricing, where they would expect to track usage.
There is also a need to integrate into accounting systems, especially if the monthly figure is going to regularly change. ET asked Porter what integrations F-Secure was making available.
Porter commented: "I know that we offer a lot of API integrations with our solution. Is that gonna work around the life model? I'm unsure." It's something that F-Secure will need to look at. Its larger MSPs are likely to take the API and write their own management/billing solution. However, smaller partners will not want to do that heavy lift, neither will customers. More importantly, if F-Secure wants to see this as a solution for SMEs, it cannot expect them to just take an API and code this.
And that brings us back to the "how long" issue
That brings us back to the period for which the applications must be unused before customers get to not pay. Porter was firm on the calendar month issue which, to be fair, fits with typical billing cycles. But it means there are some anomalies. A customer who uses a machine on the 1st of April and doesn't use it until the 20th May would still get billed. That seems unreasonable.
Porter also started by talking about furlough being part of the inspiration behind this. Given we are approaching the end of furlough, it seems strange to still be using it as a business case. What is more reasonable might be when companies lay staff off or when staff go on holidays.
Layoffs are likely to be more about releasing licences but holidays are an ongoing issue. It is something that would appeal to both the corporate market and verticals such as education. But can / will F-Secure take that step. It's already pushing the boundaries of software licencing with this move. Going to a two-week period would be an earth-shattering change to software costs for organisations and an initial hit to revenues for vendors.
When asked about this Porter responded: "It's an interesting point to make and it's something that I'll feed back to the team. Another idea of this is really reducing the complexity. If we can do that, and reduce those timescales without creating any more complexity around usage, what time it was, where it was, and all that sort of stuff, then I'm sure that F-Secure would want to move in that in that direction to help organisations."
Enterprise Times: What does this mean?
This is a bold move by F-Secure and one that moves us closer to aligning software usage with the other benefits that cloud has brought. Vendors have resisted making this alignment so as not to kill the cash cow that is software. While this isn't a tearing up of the software revenue playbook, it is a substantial move in that direction.
Will other companies follow F-Secure? Will F-Secure go further and make it a more flexible period that will give every customer a reason to adopt usage-based security? One can only watch, wait and hope.