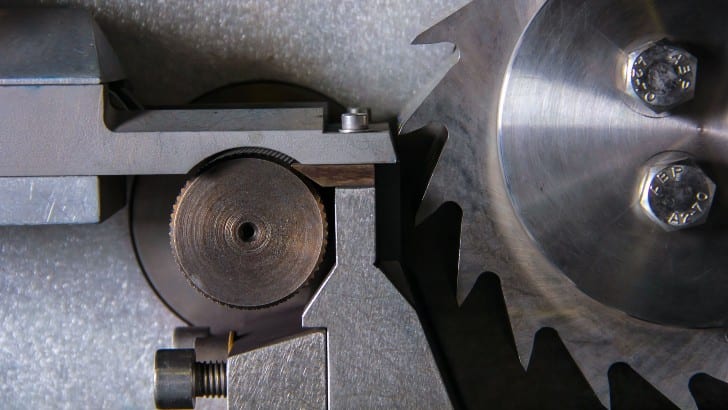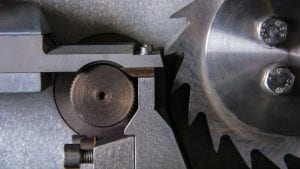 Cleo has published findings from a survey of manufacturers in a report entitled, "Outsmarting Market Volatility." The report identifies some of the challenges over the last year and highlights that integration has cost the industry dearly. 89% of manufacturers struggle with integration issues. The survey identified that 42% had lost more than $500,000 because of those integration issues last year (2020), 18% lost over a million.
Manufacturers have woken up to the challenge, though. After a year in which 99% suffered some kind of supply chain issue, 100% of respondents are committing to digital transformation, and many have integration initiatives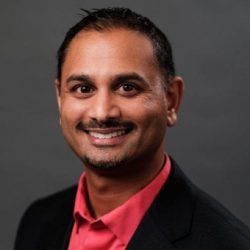 Tushar Patel, chief marketing officer with Cleo, commented: "Challenges with onboarding new partners, insufficient business process visibility, and revenue losses due to poor integration technology are all hampering manufacturing companies today.
"Our latest survey of more than 200 C-level and integration experts shows that B2B integration is broken across the manufacturing supply chain, prompting companies to reevaluate their digital transformation strategy and adopt a more modern integration approach as they adjust to today's volatile market conditions."
The authors believe that manufacturers can improve performance through a fully integrated technology stack. Their argument is that integration will allow visibility through the supply chain that will enable faster and better decision-making. One justification is that 93% report that supply chain and integration issues delay business partner onboarding, a revenue-critical activity that nearly two-thirds (62%) felt should take seven days or less.
The report is based on a survey by Dimensional Research which had 209 respondees. All participants were from North America and from various manufacturing industries. The largest segment was industrial manufacturers (44%).
The report
The report itself is 32 pages in length and provides a detailed breakdown of the findings. There is little analysis in the report other than the introduction and conclusion. The report is broken down into several sections, which effectively equate to the questions asked during the survey, though the report does not reveal the actual questions asked.
There are some interesting high-level findings, though some answers seem slanted at specific tasks that integration solutions can assist with. For example, when looking at digital transformation, 61% say their approach to digital transformation is to update integration solutions, only 59% automate processes. What isn't clear is the exact question asked. Other surveys have returned very different answers, though process improvement is often high up.
On supply chain disruption, the variety of answers highlights the complexity of the challenge. Cleo believes that: "2/3 of the top disruptions can be resolved with a modern, ecosystem integration platform." A more realistic view is that it can assist with solving them. While a properly integrated software architecture would help, manufacturers are still reliant on the existing data, processes, and software solutions. In a sense, the survey reflects this by looking at the technologies manufacturers are considering. Integration is only fourth on that list, with AI, Analytics and Smart factories higher.
The stand out reveals the losses that companies have faced as a result of integration issues. This data is not evidenced. Quotes from qualitative interviews might have provided a more interesting analysis. The report dives into the integration issues with:
42% saying they have difficulty managing legacy integration systems.
37% saying they have lost business due to failed integrations
36% have difficulty managing their supplier ecosystems
It delves into supply chain onboarding issues and benefits before closing to look at how an integrated ecosystem can help.
Integrated ecosystem
It is not just onboarding suppliers and partners faster that can help manufacturers. The report also finds that an integrated ecosystem of partners where integration is not just within but also between organisations delivers benefits. The report highlights five clear benefits that manufacturers see from a fully integrated ecosystem.
56% — Faster order processing
51% — Happier customers
46% — Greater process automation
45% — Cost savings
40% — E-commerce enablement
Ecosystem integration takes the traditional business networking systems such as the Japanese Keiretsu and creates technology bonds between organisations.
Ryan Turner is an EDI Problem Solver with DCS, an integration services firm that has helped over 500 organizations transform their B2B processes. Turner commented: "Ecosystem integration has emerged as both a business discipline and a new software category because it helps companies quickly build automated processes that can respond dynamically and intelligently to business disruptions caused by market volatility."
For manufacturers looking to build such an ecosystem, Cleo believes it has the answer with its Cleo Integration Cloud for Manufacturing solution. Patel added: "2020 raised everyone's awareness of the weak spots in B2B supply chains; now is the time to address these problems once and for all, and Cleo's ecosystem integration approach can help."
Enterprise Times: What does this mean
While long, the Cleo report is a fairly quick read as most of the pages are statistical charts. There are some interesting insights though the reader is presented with "facts" elicited from the small survey rather than detailed analysis. Sensibly, while respondents industries are noted, the report does not analyse responses from these smaller samples.
A summary infographic also supports the report. In addition, Cleo is hosting an event in which it will host around 15 sessions of thought leadership, demonstrations, and customer-led sessions on July 15th around integration for manufacturers.
While this report certainly highlights that integration is a pain point for manufacturers is also potential gives a glimpse into a much wider problem. Manufacturers are playing catch up on the digital transformation front. They are having to do so much more than just making stuff. The importance of supply chains and customers is increasingly important, and their technology investments need to adjust accordingly. No longer can the ERP and CRMs be an afterthought. Manufacturers need a fully integrated architecture with modern solutions.