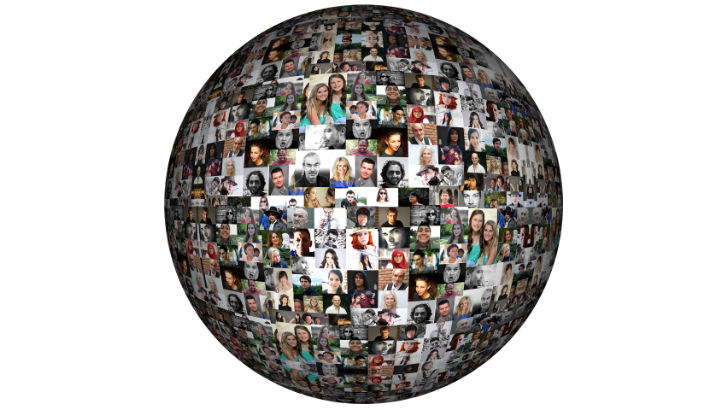 Oracle has added a skills ontology and management solution to Oracle Fusion Cloud Human Capital Management. The new solution, Oracle Dynamic Skills, is powered by AI. It aims to ensure that HR teams and business leaders have an accurate and up to date understanding of their workforce. Additionally, Oracle has layered analytics on top to provide insights to attract new talent and enhance existing talent within their organisations.
Yvette Cameron, senior vice president of global product strategy, Oracle Cloud HCM, commented: "The shelf life of skills is shrinking and the fight for talent is becoming more competitive every day. Businesses need better insights into the skills of their workforce if they want to compete in today's rapidly changing climate. With Oracle Cloud HCM, our customers can gain a better understanding of the skills across their workforce, where to focus development efforts, and what new opportunities can be created for the employee and the organization."
Will this support SuitePeople?
Enterprise Times spoke to Cameron about the new solution. Some Oracle Cloud applications are built to integrate with the Oracle mid-market solution, NetSuite. Enterprise Times asked Cameron whether Dynamic Skills would support SuitePeople?
"Oracle Dynamic Skills is specific to the Oracle Fusion application. Right now, it's very much centred on Fusion Cloud HCM. In our roadmap, it is certainly leveraging these skills across our manufacturing, supply chain,  projects, professional services, and other areas, where skills and people come together."
Oracle Dynamic Skills is available now for an additional fee. Cameron is excited about the launch. She believes that the Skills Nexus component can shave six months to a year off the time a traditional system would take to learn. Oracle has already worked with a dozen customers to develop this new module. Expect some case studies soon!
Catching up with Workday?
A few years ago, Workday brought out its skills ontology. Although at first glance, this seems similar to that, Enterprise Times asked Cameron if that is the case?
"I'm so glad that you brought that forward. We are leveraging a global skills ontology that we have curated from across the global labour market. Millions and millions of records, brought together to detect, understand, normalise, standardise skills and job titles. That global skills ontology is what the competition started introducing some years ago, although they didn't really come into fruition until pretty recently. So the global ontology for the competitors is the solution. For us, it's a starting point.
"What we do is we take that ontology, that skills nexus, and we fine-tune it to the skills DNA of our customers. Over five to seven days, we ingest all the organisation's skills, knowledge, and artefacts from job titles, requisitions, CVS, performance information, documents describing their company and their values, etc. That skills information is drawn in from all of those assets, and the skills nexus is tailored to that customer who's deploying it. This means that the recommendations and matching that are surfaced for the customers are relevant for day one. That value cannot be underestimated.
"We're already hearing from talking to other analysts, hearing from customers who have been exploring those other solutions, that the recommendations in a generic skills ontology are just not specific enough. If you think about it, if I'm a hospital and use a global skills ontology, I could be getting recommendations for skills coming from the nuclear engineering field or high tech professional services. Those aren't necessarily appropriate for the requirements in my industry market."
It should be noted that Workday launched its Skills Cloud in 2018. It has since integrated it with other applications and moved it forward. It added a Talent marketplace late last year.
What is Oracle Dynamic Skills
There are three components within the solution.
Skills Nexus
The Skills Nexus, as Cameron described, ingests and understands the skills within an organisation. It continuously learns as the solution ingests new information. It also doesn't start from scratch with every company. Enterprise Times asked whether it has a starting point by industry.
"Yes, we have many business domains that we cover. We have trained the Skills Nexus across professional services, sales, customer support, high tech, and the HR domain. Less industry-focused and more business domain focus, because quite honestly,  HR is a horizontal, horizontal play for the most part. Where it differs is in the type of worker and the type of activities that they're doing. We find the business domain function is really critical in how we train in this ontology."
There is also a human element. It allows data scientists to look at the results during the training process to improve algorithms and make annotations. The initial iteration of Skills Nexus works in English. Though asked, Cameron could not give a timescale on when Oracle will add other languages.
Skills Advisor
This module delivers the recommendations to business leaders at different points of the employee lifecycle. It will help organisations match skills required with talent. This is manifested in several ways currently, and no doubt Oracle will add more in the future. The first three are:
Oracle Recruiting can connect external candidates with open roles.
Oracle Opportunity Marketplace can suggest employees best suited for new projects or taskforces.
Oracle Learning can recommend courses and resources for career growth.
The potential use case for Oracle Journeys is obvious. Enterprise Times asked Cameron whether Dynamic Skills can create journeys now or will in the future?
"That's a fantastic question. The skills advisor is a multi-pronged approach. It uses the Skills Nexus information to make matching and recommendations in our talent processes. But the intelligent matching and the underlying intelligent UX as part of the skills advisor is trained toward transforming those particular HCM processes.
"Now, as those processes are transformed, for example, the way that we are surfacing recommendations for somebody's learning based on this expanded knowledge of their skills of interest. As that transaction is transformed, it can become part of the journey. In this particular scenario, the recommendations are focused first and foremost on those skill-based talent management record recommendations
"As an individual, I am able to enter the skill centre or be brought into it and see not only skills, recommendations, but job and mentor opportunities, etc. In a way, that could be considered a job. Because all of my various steps and activities are comprised within one centralised environment, but to tie it to our broader enterprise experience platform, I think we'll see some interesting connections. we're at the early stages there."
Skills centre
The Skills Centre is a centralised location. Employees can see potential skills to learn, find mentors, and search for gig opportunities to further their careers. In this iteration, it appears to be employee-centric rather than have administrator and management functionality.
Cameron said: "We also have capabilities for managers to see and manage the skills and activities of their team. We are developing our administrative console, which will let the administrators get under the covers of the Skills Nexus and do some additional fine-tuning.
"Today, even without the administrative console, we have reports that help administrators and managers understand the hot skills, what's in development and what's not, the talent supply, demand and skills, etc. We have administrative and managerial capabilities. But the skill centre first and foremost is today largely focused on that employee development and growth to drive business outcomes."
Roadmap
Enterprise Times asked Cameron what is on the roadmap for Dynamic skills. She answered: "We will be going quite big in the manager and the administrator capabilities, specific to your point on the skill centre. We will continue to drive additional skills-based talent management processes.
"Today, we are very focused on learning, career mobility and recruiting. A unique differentiator for us is that we brought this into the recruiting capability and even let candidates enhance their profile. As we look out, what about skills-based pay, skills-based project management, etc? We are looking to expand those capabilities as enriched HCM transactions across a broader set of capabilities."
For Cameron, it is the underlying ML and AI and the promise it offers that is exciting. The additional data that the Skills Nexus will ingest in the coming year and the iterative improvement in AI opens up huge potential. Cameron also noted that she is excited by "where we could be in a year with skills across manufacturing and supply chain and how we can really bring a single point of focus on skills across the entire enterprise. "
Enterprise Times: What does this mean
While this is the first iteration of Oracle Dynamic Skills, and there are a few obvious shortcomings, such as multi-language support, it is the approach that is impressive. This is a solution that is easy to scale for the largest of organisations. What will be interesting over the next few months is how it is used across other Oracle applications.
There is also the question over journeys and whether an AI can start to build better Journeys based on the information from the skills advisor curated by HR. Deployed correctly, this could save a huge amount of work for some HR and training administrators.
It is disappointing that none of the early design partner customers issued a quote or information on how Dynamic Skills Cloud has helped them. This is something that Oracle will need to address if it wants to attract more customers to the solution. If the early adoption has gone well, then it is a message they should be shouting about.
Finally, while supporting Oracle Fusion makes sense, Dynamic Skills would also make a useful addition to the NetSuite solution. Even if Skills Nexus is added to the NetSuite ecosystem it would provide a huge boost.