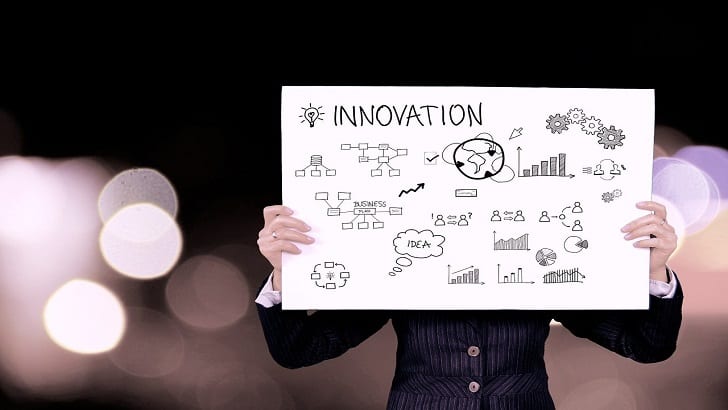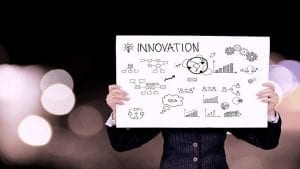 Smartsheet has launched a number of innovations, partnerships and offerings that supports its platform. Expanded capabilities to enhance the no-code user experience, bolstered enterprise-grade security and plans to grow its partner's ecosystem were unveiled.
At ENGAGE, virtual attendees heard how Smartsheet's platform scales to meet the demands of both business and IT. The event heard from the clients including Overtime, Intuit, Climate Pledge Arena and Seattle Kraken. ENGAGE showcased how organisations that harness the power of no-code technology activate a new era of business: the no-code enterprise.
"The combination of 'no-code' and 'enterprise-ready' has the potential to unlock something incredibly powerful," said Mark Mader, CEO at Smartsheet.
"We see the emergence of the no-code enterprise as fundamentally representing a human opportunity. A moment in time where we have the chance to harness the most powerful force in business. Human ingenuity and creativity."
The company made the following announcements at the virtual event.
Smartsheet for Marketing
The solution combines Smartsheet with resource management, digital asset management and other capabilities the platform offers. It is the centralised launchpad for modern campaigns that allows marketing teams to drive personalised customer experiences at scale. The company says this can be achieved with agility and flexibility.
Enhancing security, compliance and governance
Smartsheet's collaborative work management (CWM) platform delivers the capabilities solution builders need with the enterprise-class security that IT teams require. With enterprise-grade security and governance, Smartsheet ensures all data within the platform remains secure. Data can be easily managed and ensure that all appropriate parties have full visibility across all regions.
New platform enhancements include:
An additional layer of control with Customer Managed Encryption Keys (CMEK). This allows customers to encrypt sheet data with encryption keys owned by the customer. The keys can be stored within Amazon Web Services' Key Management Service (KMS);
Enterprise Plan Manager enables large businesses to centrally manage security controls without needing to consolidate plans. This allows them to manage Smartsheet the way they are organised and split cost centres by usage.
Data Retention Controls. Enables Smartsheet Admins to set-up policies that automatically remove sheets after a certain amount of time or period of inactivity. This simplifies the finding and reduction of outdated information to help performance, but also maintain critical data governance and compliance.
Empowering a modern experience
Smartsheet has released WorkApps. A no-code offering that enables anyone to become an app builder. The solution gives users a way to package and manage access to Smartsheet and third-party assets into a curated web and mobile application experience.
New WorkApps enhancements include:
Proofing capabilities that give users the ability to manage content designs and approvals with other collaborators within WorkApps.
Preview in Desktop that allows app builders to review the app experience before pushing it live to stakeholders.
Transfer Ownership that enables admins to hand off administrative ownership of any app right from within WorkApps.
Expanding the Ecosystem
Smartsheet announced several new and expanded integrations and partnerships.
Smartsheet is an Amazon Relational Database Service (Amazon RDS) Service Ready for Business Applications Launch Partner.
The company's DocuSign integration streamlines the document creating process. Sending documents for signatures and tracking signing status all from within Smartsheet.
A new partnership with McAfee supports an integration with their MVISION Cloud security product line via McAfee CASB Connect. This allows customers to add new controls created by McAfee within the Smartsheet platform. Threat and anomaly detection, along with data loss prevention (DLP) policies, can now help find and remediate sensitive data violations. This includes data such as sharing a healthcare record, social security number, or credit card information.
A Lucidspark integration enables users to collaborate visually and seamlessly turn ideas into tasks, deliverables and project plans in Smartsheet. The bi-directionality between Lucidspark and Smartsheet is a useful way to avoid project discrepancies, keeping teams aligned and moving forward.
Enterprise Times: What this means for business?
Businesses, irrespective of their position on the maturity scale, look to grow, develop new products and win new opportunities. It's important that technology does not slow businesses down or create additional data siloes. Furthermore, business users can embrace automation, as part of their day-to-day work to simplify the decision-making process. Additionally, it improves productivity and speeds up the time to market for new innovations.
Smartsheet's various announcements of enhancements, features and functionalities are designed to make people more productive in their organisation. The company provides an enterprise platform for more than 8.5 million users. The company says they are supporting everyone to become an agent of change in their organisation.
Mark Mader suggests the keys to scale and innovation are no longer in the hands of the technical few. By utilising no-code, anyone motivated to make changes can push their business forward. Smartsheet's support and promotion of no-code, at its ENGAGE virtual event, is important. It means the no-code revolution will be televised.