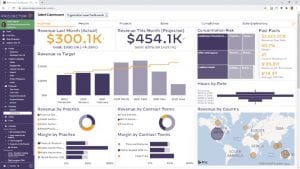 Projector PSA Inc has launched Projector BI. It provides an integrated analytics tool across the Projector PSA platform. This is just one component of the latest release by the Professional Services Automation (PSA) vendor. Other features include enhanced integrations with Slack and Hubspot CRM as the company aims to provide a comprehensive PSA for professional services organisations. The latest release also features enhanced invoicing capabilities and a new user interface.
Denis Whelan, Projector PSA CEO, commented: "The importance of business intelligence is established. Projector BI brings PSO specific analytics straight to our professional services customers. With configurable dashboards, natural language processing and real-time project visibility, we're providing the insights and analysis our customers need to achieve their business goals and stay ahead of their competition."
What is Projector BI
Projector BI is an embedded analytics engine based on Microsoft Power BI. This will replace Projector BI Classic which used an embedded analytics engine based on BellaDati. It provides easy to consume visualisations of key metrics within dashboards. It can leverage data from Projector PSA and ingest and display information taken from other solutions that include Salesforce, Google Analytics, and SQL databases. Projector PSA also supports integration to Microsoft Power BI.
Dashboards available include:
Performance Dashboards: These give executives an overview of the business as a whole with the ability to track key metrics such as project health, staffing levels, resource utilization, or financial health
Project Dashboards: Project Managers can quickly assess the status of their projects without having to run reports. They can view budget status, issues and task data.
Individual Dashboards: Team members can view data relevant to them about utilization performance, upcoming project schedules, vacation allowances, or task data without having to access email.
Projector BI is embedded within the Project Web interface but has its own management console. Each user requires setting up. There are four basic roles available for users:
No Role – Give the ability to view data sets, reports, and dashboards shared with them. They can build new dashboards but only using elements they already have access to.
Data Manager Role – Can import data Projector's reporting engine and other data sources. They can control what data is available within Projector BI.
Report Editor Role – The can create and share reports and dashboards with other users.
Domain Administrator Role – Combines the Data Managers and Report Editor role and have complete access across the system
Projector BI is a comprehensive analytics engine that will provide Projector users with a powerful analytics solution.
New integrations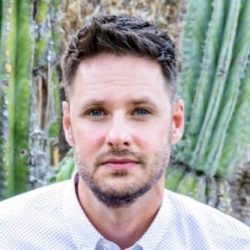 The Slack integration enables users to enter time against specific projects without leaving Slack. They can also enter a description of the work they have done. This increases efficiency and the chances of accurate and timely period closing.
Specific details of the Hubspot integration are unclear. However, a supporting blog on integrations notes: "Actionable project data can be easily accessed to understand demand and delivery capacity, and centralized information eliminates redundant admin work."
Richard Calhoun VP of Product Management, commented: "HubSpot and Slack are where many of our customers forecast their pipeline and collaborate with customers. By integrating Projector we're reaching users where they are. Projects are created automatically via our HubSpot integration and teams can log hours to timesheets with a simple slash command in Slack. Combined with a modern, responsive, and accessible new user interface, and an advanced analytics platform, we are proud of this significant leap for our customers."
Enterprise Times: What does this mean
The availability of Projector BI gives users of Projector PSA a choice. Though the pricing of the two options was not available, it seems likely that Projector BI will offer a lower price point to Power BI. In recent months, Projector PSA has re-invigorated itself with a new website and a regular cadence of articles. Can these new features deliver revenue? One customer recently commented on a G2 review: "Projector PSA – Good Things are Happening!".