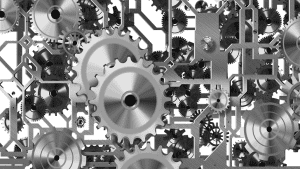 Elastic Path has launched a Composable Commerce solution to simplify B2B commerce for branded manufacturers. Elastic Path is a provider of eCommerce software for brands leveraging composable commerce to drive digital innovation.
The Pre-Composed Solution for B2B Commerce is a business-ready solution providing a quick start to rapidly launch complex B2B experiences. The solution provides advanced quoting, account management, complex catalogue support, and role-based access.
The company says manufacturers focused on growing digital revenue often struggle with the complexity of activating B2B channels. The challenges may include the need to integrate countless external systems and digitise core B2B processes – quoting and account-based catalogues. As a result of this B2B complexity, many brands consider headless, API, and microservices-based technologies for their flexibility. However, struggle to realise business value. This is due to the risk and complexity of integrating multiple technologies into a complete solution.
B2C-type features
The solution provides a wide range of functionality normally associated with B2C platforms. This includes automated product returns, product bundling, subscriptions, renewals allowing the users re-order. The platform also provides businesses with the ability to set up microsites. All the features are built as components, which can be activated or de-activated based on business or technical requirements.
Unveiling the solution at its product showcase, Elastic Path and DigiCommerce have an ambitious roadmap. This includes enhancing the subscription model and integrations with  Digital River and Salesforce as part of the pre-composed solution.
What is Composable Commerce?
Composable Commerce is an approach that enables brands to bring their digital vision to life by leveraging multiple best-of-breed vendors. Vendors are composed together into a complete business-ready solution. Brands no longer have to compromise between the rigid B2B commerce solutions of the past. Or taking on the risk of stitching together modern technologies. According to Elastic Path, business-ready solutions pre-composed provide the fastest way to leverage a Composable Commerce approach to grow revenue.
The new Pre-Composed solution for B2B Commerce was developed in partnership with Systems Integrator, DigiCommerce. The solution combines core B2B functionality from Elastic Path Commerce Cloud with pre-built digital experiences for B2B buyers and sellers.
Benefits include:
Launch Fast. Get to market fast with complete B2B functionality including Advanced Quoting, Account Management, Complex Catalogue Support, and Role-Based Access Control
Customise With Ease. Flexible, microservices-based functionality that empowers brands with the control to address their unique requirements as business needs change
Improved Customer Experience. Provide digitally savvy B2B buyers the purchasing experience they expect and reduce cart abandonment
The company notes many brands are also selling via B2C and/or B2B2C channels, in addition to B2B. This has historically been problematic for businesses. There has not been a single commerce platform that could adequately support all business models and channels. Brands were required to use separate commerce platforms for B2B and B2C. This can result in a siloed approach to commerce and increased cost. With the new solution launched, brands are now able to support all business models with one digital commerce platform. This should lead to cost savings and increased internal workflow efficiencies.
"Having worked extensively with B2B brands, we saw the unique challenges they were faced. In addition to the struggle to implement modern commerce solutions," said Domenico D'Avirro, President of DigiCommerce. "We shared our B2B expertise with Elastic Path and what they've developed is the complete solution B2B brands have been looking for."
Enterprise Times: What this means for business?
Many B2B businesses are keen to embrace digital. They need to attract younger B2B customers, outperform competitors or keep up with the changes that Covid-19 has forced on businesses. However, transitioning to digital is complex. It is likely to mean integrating multiple systems and processes. Ensuring crucial processes such as quoting is brought to the digital experience in the correct way. Hence Elastic Path's new B2B product launch which provides pre-configured core B2B commerce functionality from the company's Commerce Cloud offering. The companies have an ambitious product roadmap, particularly with Salesforce. The solution can be integrated into a business's CRM and/or ERP and therefore become an impressive backbone for B2B commerce.