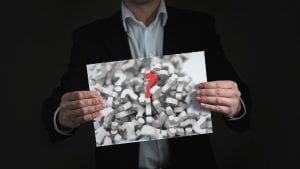 This is the 16th, in a series of business tips from industry leaders, Enterprise Times interviewed Geoff Pople, Chief Customer Officer at Kimble Applications. We spoke about Kimble Connect, which was held recently. In an upcoming second part, he also spoke about customer success at Kimble.
Pople is responsible for Customer success, but what happens when external forces change things? Enterprise Times asked what happens when the key contact leaves the customer. Perhaps the budget holder or key sponsor, how should a customer success leader mitigate against the risk?
"We track relationships. We track the operational relationships. We track the executive level relationship, and there are different categories of those. One of them is about the strength of the relationship, and one of them would be the number of relationships that we've got.
"Key for us, we don't score the relationships with that customer highly, as high as it could, unless we've got multiple relationships. Because we recognise that could mean a single point of failure and the best advocate within the customer could leave very, very short term. We need to know that we have multiple operational relationships and at least one executive-level relationship.
"What would we look to do when we find out that that person is going to move on for whatever reason, or even just move into a different part of the business, such that they are not looking after Kimble anymore? It means then that we can work with the other people to say this is a hole you need to fill. How can we help you fill that hole?
"My answer is prevention rather than cure. We're trying to put in place the ability to have those multiple relationships so we don't expose ourselves because we have experienced that in the past.
"It means we need to work hard within the relationship to find the right person and then go through a training exercise to get that person upskilled. Whereas, if we had attacked it beforehand, we can work with the customer to advise them on how they should be doing their knowledge transfer between the outgoing and incoming person whilst they were in that notice period."