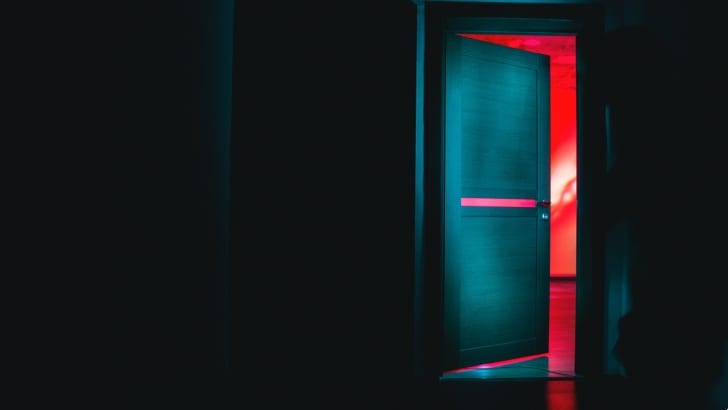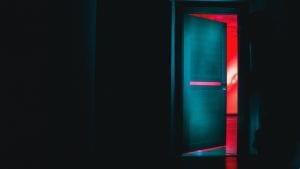 SirionLabs has appointed Rajeev Kumar as Chief Revenue Officer as it looks to accelerate growth. Kumar joins from Icertis, where unusually, he has held senior leadership roles across the globe. He joined Icertis as VP Sales, APAC, before taking on VP Sales, US East. Kumar then moved to Europe,  becoming Vice President, Sales and GM EMEA. For the last four months, he was Senior Vice President, Europe. He will have gained a deep experience of both the Contract LifeCycle Management market building on his previous experience in sales leadership positions during that time.
The right person at the right time?
Kumar will now head up the Sales and marketing efforts at SirionLabs and be responsible for driving growth at the AI-powered contract lifecycle management vendor. Contract Lifecycle Management reached a value of US$ 1.51 billion during 2020 and is set to rise by a CAGR of 11.87% to 2026, rising to US$3.04 according to Research and Markets. CLM solutions are now an intrinsic part of the Enterprise software architecture, working with CRM, ERP and Procurement solutions.
Investors seem to share the optimism. SirionLabs raised $44 million in April 2020. More recently, Agiloft secured $45 million in a funding round led by FTV Capital. There are still startups entering the space, and Webdox raising $ 1million in funding from Kayyak in August 2020.
Ajay Agrawal, Co-founder and CEO, SirionLabs, commented: "Rajeev is an accomplished leader in the CLM industry with extensive experience in driving sales in high growth markets. Having played a key role in shaping the CLM market over the past several years, Rajeev brings the specialized experience and leadership needed to accelerate SirionLabs' already strong growth trajectory.
"I look forward to partnering with Rajeev in expanding the reach of Sirion's innovative CLM technology to drive improved business outcomes for organizations globally."
On the new role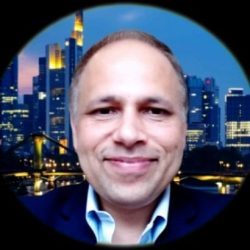 In a canned statement, Kumar commented: "The role of CLM as a business enabler and a competitive advantage is well recognized today. CLM providers with the technology to respond to this elevated role will see a major surge in their growth trajectory over the next couple of years.
"SirionLabs is ideally positioned to lead the growth in this space. It offers an integrated CLM platform relevant for the whole enterprise. Its ground-breaking AI engine puts enterprises in control of their business by unlocking the intelligence hidden in their contracts. I am thrilled to join the SirionLabs team and look forward to helping the company accelerate its global growth."
The interview
Enterprise Times also had the opportunity to put some questions to Kumar before the announcement was made. What are your priorities for building a growth engine at SirionLabs?
"There could not have been a better time to join SirionLabs. CLM, as a category, is growing rapidly, and there is a very strong momentum for SirionLabs. In this context, my earliest priorities will be to use this momentum to build scale-oriented processes, expand reach and enhance the sales talent pool so that we are able to build an enduring, scaled, and fast-growing business. 
"Given that we sell globally, we need the right scale and geographical reach to compete effectively. We will be ramping up our sales team in all our key markets – North America, UK and Europe, and APAC. Demand from Asia has been flat mostly because of the current pandemic but I'm hopeful that it will pick up by the end of 2021.
"We are enhancing our presence in all key markets and adding experienced sales talent to the team with specialized expertise in CLM sales. We are also expanding our global eco-system of partners who specialize in specific regions/industry segments. As an industry-agnostic product suite, companies in the enterprise and mid-market segment will be our focus."
Looking forward to the challenges and results
What is the biggest challenge you face at SirionLabs?
"Sirion capabilities are not fully recognized. It is more often seen as a post contracting product but in essence, we are a platform company. We have unique strengths and differentiated capabilities in the end-to-end contracting process, performance tracking, invoice validation, supplier governance, collaboration management, and others. Our AI engine is best-in-class. Frankly, we can compete in several categories. We are working on addressing this perception gap and will launch an outreach and brand reposition program next month. "
It will be interesting to see how it changes the perception of its brand. Will Kumar consider a rebrand? Will he change the name? What will success look like at the end of 2021?
"We are expecting a triple-digit growth in the current financial year. For me, building the right culture in the sales team – based on merit, performance and trust – is the most critical success factor."
What about more generic challenges for a global CRO? Kumar noted three:
Functional alignment – Ensuring alignment between sales, marketing, product management, pre-sales/ solution consulting, customer success, etc. to create a consistent, seamless experience across the customer journey. 
Enablement – Ensuring that each sales rep is equipped with the right information and tools to make the most of the opportunities available to them. Especially in the post-pandemic world, when the entire sales process has to be completed virtually. 
People and culture – This includes hiring the right people; training and enabling them; and keeping them productive, motivated, and engaged. It's important to create an environment of trust and transparency where performance is recognized and rewarded.  
On the role of Global CRO
Unusually, Kumar has experience from three regions. He is therefore uniquely prepared for this role. Enterprise Times asked him how the sales and marketing approach varies across the different regions?
"At the end of the day, sales is about people selling to people. So, recognizing the cultural nuances and preferences for each market is quite important. I will explain with a couple of examples. The US is an innovator in the technology adoption curve. It expects advanced product capabilities, and loves creative visualization. Sales teams in the US need to be equipped with relevant customer stories of transformation. 
"Europe is more diverse in terms of varying preferences and languages. You need a more diverse mix of sales resources on the ground to address the European market effectively. It is also relatively more risk-averse than its US counterparts. So, they are more comfortable when you are able to support your claims with numbers/data. Also, it helps if you can demonstrate experience in the client's region and industry. From a marketing perspective also, localization (of both content and context) is super important. Marketing in Europe also requires more creativity to ensure a balance between reach and compliance with GDPR rules." 
The book question
Finally, we wanted to know what the most recent book that Kumar read was?
"I'm reading 'The Book of Joy' (Amazon Aus, UK, US) written by the Dalai Lama and Archbishop Desmond Tutu. Written by two of the greatest religious leaders of our times, yet is not about religion. I'm enjoying this book as it makes you think about what happiness is. "
Enterprise Times: What does this mean
This is a significant and inspired appointment by Agrawal. It is also a real coup for SirionLabs. Kumar has a depth of experience in the industry that is unrivalled. Could Kumar have stayed at Icertis, possibly, but the obvious step up was unavailable. During his time at Icertis, Kumar served under Anand Veerkar, CRO, Icertis, for whom he also worked at Triple Point between 2006 -2008. With Veerkar unlikely to leave the role, this was the best and natural career step for Kumar.
SirionLabs has hired an experienced leader from a competitor with deep experience and contacts in the market. This has all the right ingredients to make this a success. It will be interesting to see how the two companies fare against each other. There is still a huge market for both to tap, though.