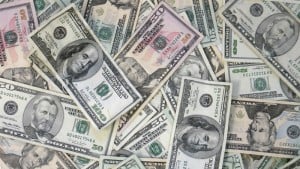 Agiloft has secured $45 million of funding in a funding round led by private equity firm FTV Capital. This is the first external funding the company has raised since its founding in 1991. Agiloft will use the fund to help it improve its position in the contract and commerce lifecycle management market. In the CLM market, it is rated as a leader in the Gartner February 2020 Magic Quadrant for contract lifecycle management. A niche performer in the current G2 Grid for Contract Lifecycle Management. Forrester placed it as a strong performer in the Q1 2019 Contract Lifecycle Management Wave.
The company also announced a new CEO, effective immediately, naming Eric Laughlin as the new CEO. Colin Earl, founder and former CEO, becomes Chief Technology Officer after 27 years in the CEO role. In the CTO role, Earl is responsible for overseeing product development, engineering, security and technology infrastructure. He will also provide strategic guidance to the company.
Not a hurried decision
Despite the announcement of a new CEO coming at the same time as the funding announcement, this is not the PE firm pushing its agenda. Earl commented: "Eric not only has a track record of success, growing and leading large global organizations, he has the vision, domain expertise and integrity to lead Agiloft in its next phase of growth and product innovation. The search took over a year–and it was well worth it to find the right individual."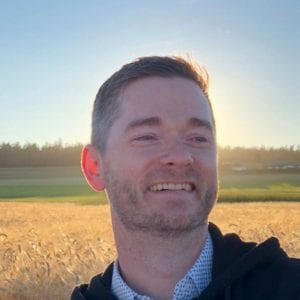 Laughlin spent 12 years at Thomson Reuters where he was managing director of the corporate segment for nearly five years before leading the legal managed services as managing director for over seven years. He is joining the company with the intent to help it grow substantially based on its strong product and the boost in funding. Most recently he was the managing director of global legal managed services at EY where he managed the Pangea3 (previously owned by Thompson Reuters) and Riverview Law teams. That experience in delivering legal technology solutions seems the reason for his hire.
Laughlin noted: "Colin and his team at Agiloft have built a unique company, emphasizing customer-focused execution and a culture of trust and transparency — all built on a foundation of technical excellence. The result has been steadily accelerating growth and consistent profitability. I'm honored to have been chosen to lead Agiloft in the next chapter of its development. A big part of my role will be to grow the company while maintaining the elements that have made it so successful."
Building on success
Agiloft provide contract lifecycle management built on a no-code platform. This enables it to deliver a customisable and fully flexible solution that can meet the needs of the modern enterprise. It customers are from a wide range of industries and include EMC, USAF, Chevron Corporation and Washington State Bar Association. CLM is a growing market. With the shift to remote working, the necessity to digitize documents has increased in importance. Gartner predicts that by 2023, 90% of large enterprises and 50% of mid-size companies will deploy enterprise CLM software. On top of that Research and Markets predicts that by 2024 the CLM market will have a value of US$ 2.4 billion, this equates to a CAGR of around 14% between 2019-2024.
With those numbers, the decision to invest in Agiloft by FTV Capital is not surprising. The company will now invest in product enhancements and global expansion. Though besides a focused on artificial intelligence, there was little direction given to what this development will look like. The Agiloft solution uses AI to ingest, understand and identify the risk contained within existing contracts. It already helps companies to bring cost discipline to procurement, identify and reduce revenue leakage from sales. For legal departments, it helps to highlight issues such as contractual risk and regulatory compliance. With Laughlin joining the team will that means a more concerted effort in the latter market?
On international expansion
While Agiloft has customers and partners operating globally, it only has offices in the US. Those are in Redwood City, CA and Phoenix, AZ. International expansion is expensive, and it could quickly swallow up the investment that FTV Capital has made.
The expansion is something that FTV Capital will help with though.  Abhay Puskoor, principal at FTV Capital, commented: "With digital transformation moving at the speed it is today, contract management solutions that are well-scoped and executable are mission-critical. As businesses continue to find new efficiencies and ways to reduce costs, contract management will play a significant role in adoption of automation, and Agiloft's highly configurable no-code platform will enable automation at a fraction of the time and cost of traditional software. We welcome the opportunity to connect Agiloft to the enterprises in our Global Partner Network who will value the measurable ROI that the platform delivers."
Alex Mason, partner at FTV Capital and Puskoor, will join the Agiloft board as part of the deal. Mason said: "Agiloft has established itself as a trailblazer in the fast-growing market for contract and commerce lifecycle management software. To develop a no-code product that customers love, while prioritizing profitable growth without external investment, is a remarkable achievement. We are proud to be a collaborative partner to the Agiloft team and look forward the exciting journey ahead."
Enterprise Times: What does this mean
This is a timely boost for Agiloft. A new CEO, as well as advisers and funding from a recognised PE firm should enable it to compete with larger rivals. These include companies such as DocuSign, following its acquisitions of SpringCM and Seal Software, Icertis which raised $115 million in a funding round led by Greycroft a year ago and Conga which recently merged with Apttus, under the majority ownership of Thoma Bravo. To compete effectively, Agiloft needs to continue its product development and accelerate its global expansion. How quickly can Laughlin devise a strategy to do this during intermittent lockdown? Will Agiloft look to acquire partners or build offices in specific regions such as Europe to help local sales. Laughlin has a big challenge, and it will be interesting to watch his approach.