OutSystems has launched seven Cloud Accelerators for AWS. The announcement comes before the start of the OutSystems and AWS Cloud Innovation Summit, May11-12. The accelerators combine components, examples and training, helping organisations leverage the combined capabilities of AWS services and the OutSystems platform. The announcement follows from the strategic collaboration agreement with AWS that OutSystems announced at the end of last year.
Paulo Rosado, OutSystems CEO, said: "We will continue to support our customer and developer communities by further investing and optimizing our platform, as this Strategic Collaboration Agreement provides resources and commitment by both companies to stay focused on providing dramatically greater value."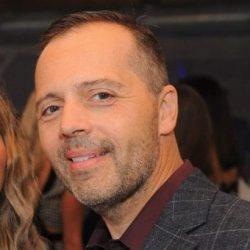 OutSystems is now delivering on that commitment. Patrick Jean, OutSystems CTO commented: "OutSystems Cloud Accelerators are built upon our existing relationship with AWS to help every organization innovate through software. The past year has put tremendous stress on businesses and compounded decades-old software challenges, hastening the need for innovation. We're launching these capabilities to provide every developer across all company sizes, and industries with an accelerated path to building modern cloud applications fast, right, and for future change."
The new accelerators provide the technology and information to help organisations build scalable applications using AWS services.
The magnificent seven
The seven accelerators include
Customer and Employee Engagement Virtual Personal Assistant (VPA): Leveraging Amazon Alexa and other virtual personal assistants will enable organisations to engage with customers and employees using a voice interface.
Digital Identity Verification: Built on Amazon Rekognition, the Accelerator helps organisations take advantage of image and video analysis. This includes creating identification workflows to authenticate users to compare a photo to one on a stored drivers license.
Multilingual Chatbot: Helps accelerate the deployment of multilingual chatbots across 14 languages supported by Amazon Translation Services. They can add text to speech capability with Amazon Polly and speech to text capability with Amazon Transcribe
Multilingual Video Interaction: Take advantage of the video and data streaming service that Amazon Kineses provides. Coupled with  Amazon Translation Services and Amazon Transcribe. It enables the creation of interactive content for both customers and employees
Personalized Streaming Experience: This Accelerator can help organisations create workplace innovation experiences such as employee onboarding and training. It leverages both Amazon DynamoDB and Amazon S3.
Self-Service Chatbot: Chatbots are becoming the norm, but organisations can struggle to deploy them quickly and effectively. This Accelerator helps organisations leverage tools such as Amazon Lex to provide a conversational experience and Amazon Comprehend to understand what the end-user is saying. This can help turn simple auto-attendant functionality into an interactive experience that can hand off effectively to a human operator.
Video Call Validation: This helps integrate identity verification during an initial engagement such as customer onboarding or a field service interaction that leverages Amazon Kinesis or Amazon Chime
Enterprise Times: What does this mean
Signing a partnership is only part of building a relationship. OutSystems has now built accelerators that will help its customers leverage the AWS services through its low-code platform. This is a positive move as it will help AWS see increases in revenues from and strengthen the partnership.
What Outsystems might consider doing is either mentioning or adding these new components onto the AWS Marketplace. It currently (before this announcement) has only a single listing. These new accelerators can increase time to value for both the OutSystems platform and the AWS services for customers. As customers increasingly expect new channels to engage with these compliance and communication accelerator will help many organisations.
One organisation that has already taken advantage of AWS and OutSystems is Humana who transformed its CX experience with the combination of AWS and OutSystems.