IFS has published its Q1 2021 results. The global software vendor has continued its rapid growth, especially within its service management business. IFS Chief Financial Officer, Constance Minc, commented, "I believe Q1 is representative of the recognition IFS is getting in the cloud software market. By continuing to deliver double-digit recurring revenue growth at 24%, we are showing a consistent upward trend in our performance and in the quality of our revenue mix. With our cloud software revenue now representing 40% of our total software revenues and 50% of recurring revenue, IFS is hitting some very significant milestones."
While the growth percentages are impressive, IFS is also providing actual numbers in constant currency, unlike some other vendors.
Q1 software revenue was SEK 1.2 billion (c. US$143 million), an increase of 13% Year on Year
Q1 recurring revenue was SEK 1.0 billion (c. US$119 million), an increase of 24% Year on Year and representing more than 80% of software revenue
Revenue growth in some segments was huge. Cloud revenue grew by 102% year over year. The service management business also increased 103%. However, IFS caveated this, stating: "Service management revenue growth normalized for one large deal in Q1 2020."
The most important quarter in the history of IFS?
This has been one of the busiest quarters for IFS in terms of major announcements. In February, it rebranded with a new strapline around delivering "Moments of Service". The logo was modernised, and the new branding, still purple, was emblazoned across the world on several iconic buildings.
In March, it built on the Moments of Service rebrand by delivering the modular IFS Cloud. This cloud-based solution includes all the elements of its ERP, Service Management and EAM in a single platform. It completely re-architected its solution to become a future-proofed cloud offering. A few weeks ago, it continued its acquisition strategy and bought Axios Systems PLC to further extend its footprint and technology in the service management sector.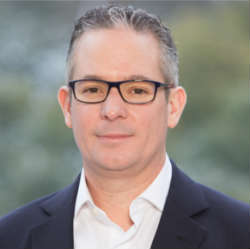 IFS CEO Darren Roos commented: "The launch of IFS Cloud in Q1 was the most important launch in company history. It was a milestone that delivers on our promise of helping customers create truly amazing moments of service. The impressive performance and growth of our cloud and service management business is evidence that customers value that we understand their needs and are delivering products that support their journey.
"In addition to our organic growth, we are strengthening our proposition with the addition of Axios Systems to ensure we remain the de facto leader for companies that want to differentiate in how they deliver and profit from service."
Enterprise Times: What does this mean
Another strong quarter from IFS, as it continues its growth trajectory. With the publishing of figures, one wonders when Roos and the investors are heading towards an IPO? There are a lot of figures that IFS has not revealed in this announcement. For example churn, how successful is it at migrating existing customers to its cloud solutions and how quickly is its channel growing?
IFS continues to demonstrate its global reach with South African telematics provider Tracker opting for the modular  IFS solution. It will implement IFS ERP, service management and AI-powered customer engagement tools.
Deon du Rand, CTO at Tracker, commented: "As we take the next step on our digital transformation journey, we require a platform that will enable us to connect more intimately with our stakeholders whilst still ensuring the same excellent experiences that our customers have become accustomed to. The IFS platform's comprehensive nature and IFS's stellar track record in the service sector were driving factors in our decision."
Can IFS continue its growth trajectory? Customer wins such as Tracker will help to keep the momentum going. As the world emerges from lockdown and organisations consider transformation budgets IFS is well placed to continue its growth.