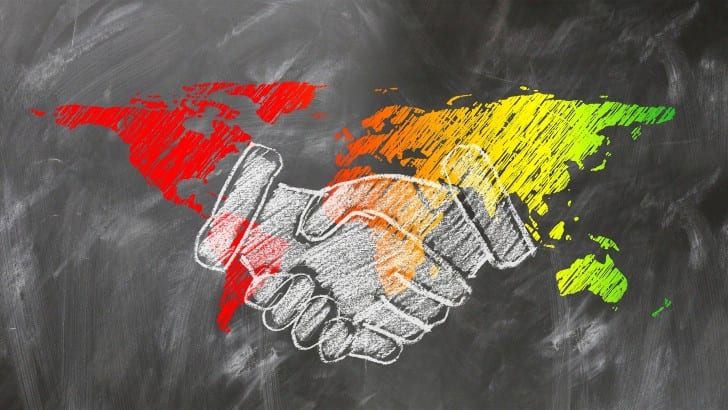 FinancialForce has appointed Aaron Koenderman, VP of Global Partner Strategy. This is one of the few appointments that CEO Scott Brown has sanctioned since joining the company as CEO. Enterprise Times recently spoke to Brown about his tenure and his new role. The full interview will be published later. Perhaps unusually, Koenderman is an internal appointment. Enterprise Times asked Brown about this.
Brown replied: "I said from day one that I had a bias for stability. I wanted to make sure when I came in I wasn't trying to turn FinancialForce around. FinancialForce is a great success. What I'm trying to do is accelerate its growth and its reach in the marketplace so that we can have a bigger and broader impact. People like Aaron really understand FinancialForce. He's also got the background and understands how to build a partner ecosystem. When we have that talent internally, we can go faster than to go externally and bring somebody in.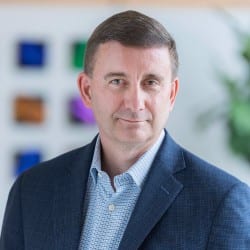 "You'll see among my executive ranks except for a planned transition of the CFO, every one of the other key staff members is still here, and I'm five months into my tenure. You'll see our organisation has a high level of employee satisfaction and loyalty and a very low turnover rate. That bias to stability extends into, can we have people in the business take on more responsibility? Aaron's a good example of that."
Evolving the partner strategy
In his new role, Koenderman will evolve the definition of and execute the partner strategy. Enterprise Times asked Brown whether this signals a change.
"I come from a very strong partner-centric background. When I joined Cisco, it was principally a direct model, and when I left, over 90% of it went through partners. I'm a big believer in the importance of partners to the journey that we're on. Our core competency as the OEM is to deliver incredible software innovations.
"The partner community goes on a journey with us to start by doing implementation services for our products. Then to become an SI, they integrate multiple products because the world doesn't start and end with FinancialForce. There are many things our customers have to integrate for it to be a solution. To them becoming an ISV is so that they can develop intellectual property on top of our platform. We've had a number of partners that have verticalized the solution for various industries that they're strong in. Then ultimately they become resellers.
"A lot of people make the mistake of jumping to that reseller frame of reference, and we do have people today that are doing that for us. Especially in Europe, we've begun that journey. Partners are a key part of our strategy. We will be a partner-led model and we're going to focus on delivering great innovation and helping enable them. We have a new partner training curriculum coming out, a new certification programme coming out, and Aaron is going to be the person that's going to lead us on that journey."
The right man in the right place at the right time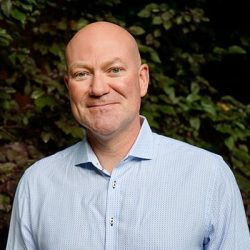 Koenderman joined FinancialForce in January 2020 to lead the professional services segment of the enterprise business. He was Vice President of growth at connected and spent 15 years at Avanade, holding various roles, which included responsibility for partners and channel growth.
Koenderman commented: "I'm excited to be part of FinancialForce's exceptional team. We have ambitious growth goals across all segments, and I'm extremely bullish about the potential to scale our partner ecosystem, especially in the Enterprise given the maturity of our product, our sales motions with Salesforce, and the overall market demand for our offerings."
Koenderman will report to Tony Kender, Chief Revenue Officer at FinancialForce. Kender commented: "Aaron is a proven leader with a passion for customer and partner success, and we are thrilled to have him lead this critical area of our business. Since joining FinancialForce in 2020, Aaron has led targeted efforts to build our business across the GSI portfolio. His leadership and direct partnership with the field teams has contributed to meaningful engagement and pipeline development with many leading global organizations over the past 12 months."
It is that relationship with the GSIs that FinancialForce will hope to leverage as the company looks to win larger business and pass the consulting services across to those global SIs
Enterprise Times: What does this mean
This is the first indication of the changes Brown is making to FinancialForce to accelerate its growth. The shift to a partner-led model is one that Brown has accomplished before. The challenge is the complexity of its ERP and PSA solutions that need a deep understanding to implement.
Koenderman will have to attract and train new partners and help provide opportunities for them to flourish. It is not just the larger GSIs that Koenderman is likely to target. In the mid-market, partners such as Nubik have demonstrated the ability to solve industry challenges with solutions that combine Salesforce, Financial, and their IP. In Nubiks case, it's an expertise in Field Service Management.
Expect more from FinancialForce on the partner front in the coming months, this is strategically important to the company, and things are likely to happen fairly quickly.