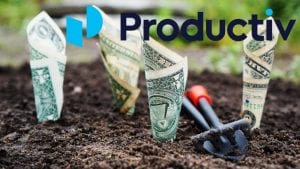 Productiv has completed a $45 million Series C funding round led by IVP. This latest investment into the leading SaaS Management platform is a vindication of its strategy and product. The round included existing investors Accel, Norwest Venture Partners and Okta Ventures. A new strategic investor, Atlassian Ventures, also participated. Productiv last raised funding in 2019, raising $20 million in its Series B funding round. This latest round brings the amount it has raised to $73 million.
Solving the new shadow IT challenge
The Productiv platform helps organisations to manage the increasing sprawl of SaaS solutions across their organisation. According to Blissfully, the average organisation uses 137 different SaaS applications. Keeping track of expenditure, usage, and licensing is now more complex than when employees would install applications on their desktops. That historic loophole is now closed.
Today, every employee needs a web browser, and it is much harder to stop them from using a mobile application or SaaS solution, further complicating the IT landscape. Productiv analyses usage, providing information and insights to CIOs, enabling them to understand better and control shadow IT and SaaS sprawl.
Jody Shapiro, founder, and CEO, Productiv, said: "We're solving a problem that every company faces today: an explosion in the number of SaaS applications in use—always hundreds, sometimes thousands—with more and more purchased outside of IT.
"Managing all of these applications is overwhelmingly complicated in breadth and depth: from securing, provisioning, and renewing apps to answering questions of 'am I getting fair business value from each.' And that's not even addressing the more important question, which is about the larger employee experience—as an IT leader, am I truly enabling collaboration and productivity across the entire organization? The answers to all of these questions is via data, analytics, workflows, and automation, and that's what we do at Productiv."
A record 2020
In the last year, Productiv has more than tripled its revenue and doubled its headcount. It also saw the arrival of Aashish Chandarana as Chief Information Officer. Chandarana commented: "Over my career, I have seen the transformative impact that SaaS applications like Slack, Zoom, Okta, and Box have had on the way people work and collaborate together. Collaboration that used to happen in conference rooms and hallways is now happening in applications, and CIOs are searching for a digital approach to measure the effectiveness of those applications and drive better outcomes for their teams and businesses as a whole.
"Jody and the team at Productiv have built an enterprise-class platform that enables CIOs to drive those outcomes, and I couldn't be more thrilled to join the team and work closely with our customers to unlock enterprise productivity."
Productiv has added a significant number of well-known brands to its customer roster. They include including DocuSign, Kayak, PagerDuty, SentinelOne, Robinhood, and GlobalLogic. This adds to the global brands it also has, including Uber, Conga, Okta, and Box.
Shobhana Ahluwalia​,  CIO, Uber,​ commented: "Productiv provides us centralized visibility into all of our SaaS applications. Using Productiv, we get real-time software usage insights from 100 million+ events across our 35,000+ workforce. These insights help us proactively engage our vendor partners in data-driven renewal and true-up conversations on right-sizing our application footprint. With Productiv, IT boosts our employee experience by ensuring everyone has access to the right tools."​
IVP joins the journey
As part of the funding, Steve Harrick, General Partner, IVP, will join the Productiv Board of Directors. Harrick has led several investments in nearly two decades at IVP, including analytics firms such as AppDynamics and Sumo Logic. Harrick commented: "CIOs are constantly bogged down with operational, transactional work and app-by-app management that quickly becomes unsustainable.
"Productiv was founded to offer CIOs a comprehensive, central source of truth that includes the data and workflows needed to unlock the value hidden in the business's sprawling set of applications. Productiv puts the CIO back in the driver's seat and empowers today's agile businesses to make coordinated, cost-effective, and data-driven SaaS management choices."
Enterprise Times: What does this mean
What is unusual about his announcement is that it says very little about what Productiv will spend the funding upon. It currently has three locations in the United States, Palo Alto, Bellevue, and San Francisco.
Will it look to expand further within the country? Or will this round fund international expansion? What investment will it make into the product or all of the above?
The company recently launched its partner network, which targets SaaS vendors and helps them with adoption by using application usage analytics and insights. Launch partners included Asana, Okta, Box, Coupa, and Slack. It has a huge opportunity for growth. Gartner forecasted that spending on SaaS products will grow 40% over two years, reaching $140 billion in 2022. Can Productiv take charge of this relatively new category?