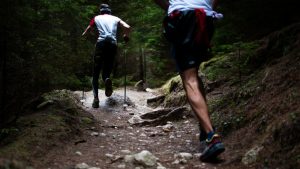 Productiv has announced a $20 million Series B round of funding. This is less than six months after it closed a $8 million Series A round led by Accel. Back then, the company was just out of stealth mode with its application engagement analytics platform. The new round is led by Norwest Venture Partners, supported by Okta Ventures and existing investor Accel.
Since exiting stealth in April 2019 it has attracted more enterprise customers including Apttus, LiveRamp, and Blue Diamond Growers. It has also built out its go to market team across engineering, sales, marketing, and customer success. It seems to have proven its solution and is looking to grow faster.
Jody Shapiro, co-founder and CEO of Productiv commented: "SaaS has democratized enterprise application purchasing and made everyone a buyer, with multiple teams using multiple applications simultaneously. Redundancy is high and productivity is low, with employees sometimes checking five different tools to access one document.
"All of this creates unnecessary cost and friction among teams. Productiv's application engagement analytics address this wide-spread enterprise need, and the combination of today's funding with our customer traction in the last six months is strong validation of our mission to provide enterprises with the insights they need to drive maximum value from their SaaS applications."
The engagement analytics platform allows companies to determine how effectively their solutions are deployed and utilized. These are critical metrics that help to power customer satisfaction scores and retention, key SaaS metrics. Enterprises likewise need to understand how well their user populations are adopting applications across the globe. Understanding where business units are leveraging the application delivers insights for other teams.
Investors believe in market growth
While this seems a very short timescale between funding rounds it is perhaps an indication of a market need for the solution. The investors seem to agree. Rama Sekhar, Partner, Norwest Venture Partners commented: "The rapid growth of the SaaS industry and escalating enterprise adoption highlights a prime market opportunity for application engagement analytics. When there is a substantial gap between the number of provisioned users and the number of engaged users across applications, companies waste money and employees waste time – and that's bad for business. Productiv offers powerful engagement analytics to help organizations understand how apps are being used after users log in, enabling enterprises to standardize on specific apps and eliminate redundant ones."
Customers are also seeing the benefits with Shobhana Ahluwalia, Head of IT at Uber noting: "Innovation is at the heart of Uber's culture, and SaaS applications accelerate innovation by providing our employees a seamless collaboration experience no matter where in the world they are located. Feature-level visibility into SaaS application engagement gives organizations a complete picture of how employees use applications to do their jobs, enabling them to focus adoption efforts on the applications that drive maximum value."
Productiv draws usage statistics from a wide variety of applications. This includes: Skype, Salesforce, Asana, One Drive, Dropbox, Zoom, box, Service Now, GSuite, and Office365. It provides granular information at team, geography, device, and feature level. It tracks activity, license data and renewal information thus ensuring that the problems that wasted legacy licenses should no longer apply in the SaaS world for enterprises.
Omitted from the list of applications monitored are Infor, Oracle and SAP. Will these be added in the coming months? The release does not indicate how the new funds will be spent, whether in increasing R&D or greater sales and marketing efforts, or both.
Enterprise Times
Two concerns for enterprises looking to roll out SaaS solutions across the organization are lack of adoption and increasing costs. The Productiv platform looks to address this challenge, assisting companies with adoption and monitoring the SaaS landscape. An example is where usage drops off corporate solutions due to divestment or redundancies. The Productiv solution can quickly make the IT team aware and highlight which software is affected.
This is an example of a new solution for the modern cloud software world. One that many companies will look to if they are considering a hybrid software architecture. Why did this round follow so quickly after the first? It raised the first smaller tranche without proof of market. Productiv has now done that through adding more customers quickly. It now needs to accelerate its growth to capture market share rapidly.