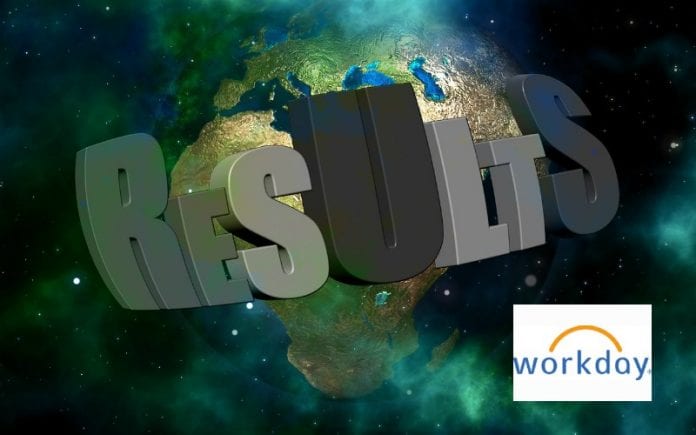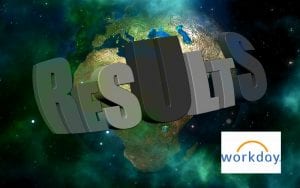 Workday shares fell slightly despite beating expectations in its Q4 and full-year results. Its shares fell 4.41% on the day, down to $251.19. However, unlike the Q3 earnings, the leadership was more bullish about prospects with Chano Fernandes, Co-CEO Workday, commenting: "The pipeline strength that we have seen along with the stabilization in new business demand drives our expectation that new business growth will accelerate in FY22." Therefore, the fall may be short-lived, with MarketBeat noting a shift towards analysts recommending buy compared to the last six months, with a consensus target of $275.
Solid growth again
The results showed solid growth as the company continues to win business across its portfolio. Gone are the days when Workday was just talking about HCM wins. Its finance management solution is also winning more and more business. Key figures for the fiscal fourth quarter included:
Total Revenues of $1.13 Billion, Up 15.9% YoY
Subscription Revenue of $1.01 Billion, Up 19.8% YoY
24-Month Subscription Revenue Backlog of $6.53 Billion, Up 19.2% YoY
Total Subscription Revenue Backlog of $10.09 Billion, Up 21.6% YoY
Operating loss was $73.3 million, negative 6.5% of revenues, an improvement of 8.5% YoY
The full-year results, considering the impact, COVID are even more impressive:
Fiscal Year 2021 Total Revenues of $4.32 Billion, Up 19.0% YoY
Subscription Revenue of $3.79 Billion, Up 22.4% YoY
Operating Cash Flows of $1.27 Billion, Up 46.7% YoY
Robynne Sisco, president, and chief financial officer, Workday, commented: "Our solid fourth quarter and full-year fiscal 2021 results are a testament to the strategic, mission-critical nature of our solutions and the resiliency of our business. We currently expect fiscal 2022 subscription revenue to be in a range of $4.38 billion to $4.40 billion, representing year-over-year growth of 16%, and we expect non-GAAP operating margins of 17%. Our focus this year is on driving accelerated bookings growth, which we expect will ultimately result in a faster pace of future subscription revenue growth."
Adding more products
These results are a testament to Workday's product strength, and both  Aneel Bhusri, co-founder and co-CEO, Workday and Fernandes, acknowledged the work that employees had done during a tough year. Fernandes noted: "Reflecting on this year, I'm so pleased with the way our employees were able to respond during such a dynamic time and in turn, create great experiences and results for our customers and each other."
Looking forward, Workday will also further increase both employee numbers and its product strength after announcing the acquisition of Peakon. It will bring a sophisticated employee engagement solution onto its platform. It launched a Vaccine management solution, a natural addition to its HCM platform with enterprises concerned about staff wellbeing.
Adding more customers
During the quarter, Workday saw significant customers for both HCM ( Nike, ABB, Anthem, Cognizant Worldwide, Cox Enterprises, and Ferrovial Corporacion) and Financial Management (Franklin Tempesto, Minnesota State Colleges and universities, Sentry Insurance, and the University of Maryland). Fernandes called out the strengthening pipeline for FM.
Fernandez also highlighted that addon sales grew 40% in the quarter as companies expanded their footprint with Workday, adding solutions such as Workforce Planning, Prism Analytics, Learning, and Workday Strategic Sourcing.
Its terms of the vertical markets Workday is winning in, Fernandes noted: "One would be clearly financial services. The other one would be healthcare, and those are very significant deals for us. And the other one would be state and local and government not bad at all." (Source SeekingAlpha.com)
Workday is also making headway in new verticals. Zumiez, an American multinational specialty clothing store with more than 700 stores worldwide, has selected Workday solutions. It will digitally transform its business with a combination of  Workday Financial Management, Workday Adaptive Planning, and Workday Prism Analytics.
Chris Work, chief financial officer, Zumiez commented: "As a retailer, we must always prioritize speed in serving our customers and quickly adapting to changing conditions. Our success depends on our ability to successfully anticipate and respond to our customers' needs. By adopting industry-leading technology through our partnership with Workday, our finance and accounting teams will be better equipped to provide the business with holistic insights and company-wide planning."
Enterprise Times: What does this mean
While the share price dipped, that seems likely to be a temporary blip in the inexorable rise of Workday. Notably, neither Fernandes nor Bhusri spoke about the competition. Workday is winning business on its own strengths. It is also slowly expanding its product portfolio to compete head to head on its breadth of functionality against SAP and Oracle. It already believes that it has a better solution with its existing products.
Workday has proven resilient to both the pandemic and SAP and Oracle's attempts to stem the flood of customers moving across to its solutions. Workday looks to continue its growth with a re-invigorated pipeline, a solid culture, and the promise of even more products. Sisco noted an increased forecast with confidence. This is in comparison to some firms that are more hesitant to project figures given the pandemic.
However, digital transformation is now on the agenda of more companies worldwide. Does it have the resources to capitalise? Or, will its rivals retain a large market share. There is still a wide blue ocean for cloud ERP vendors. The sharks are not at a point where they need to attack each other yet.