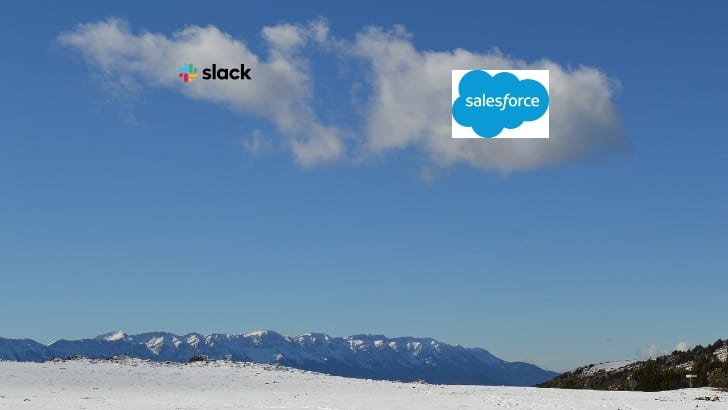 Salesforce is in the midst of acquiring Slack. What will this mean for manufacturers? This was the topic of a conversation with Ramesh Sunder, Vice President, Products and Technology at Rootstock Software. Rootstock ERP was developed on the Salesforce platform, and Sunder sees Slack's addition as a huge benefit. He says: "with collaboration also coming into the platform, you have these capabilities can now be leveraged by our customers within the existing investments that they have already made."
Sunder sees five frictionless collaboration capabilities of Slack that are relevant within Salesforce. He expands on these, giving examples of how customers can benefit from the integration. This is not just about collaborating internally and bringing transparency to an organization. It also extends out to customers and the supply chain.
This is not necessarily an instant fix. As with any technology, leaders need to initiate a change management process. Sunder notes: "It starts from the leadership. There needs to be a commitment towards collaboration. Clearly, the benefits are there to drive more efficiencies in the organization. If there is a commitment to adopting such a tool to bring more of the social media kind of capabilities into enterprise software, then this is a great place to start."
Looking forward
The benefits Sunder talks about are to an extent available now. What about the future? What can we expect not just from the Slack/Salesforce integration but also from Slack itself? Real-time AI-enabled translation of both text and spoken language is not far away, Sunder believes. He notes that: "And I believe that with the bot capabilities enhancing, increasing, the customer experience is only going to get better."
What difference will this make to manufacturers? Sunder talks about efficiency gains of between ten and fifteen per cent. It's a figure that few manufacturers can ignore and could make a substantial difference to the bottom line.
To hear what Sunder had to say, listen to the podcast.
Where can I get it?
You can listen to the podcast by clicking on the player below. Alternatively, click on any of the podcast services below and go to the Enterprise Times podcast page.