Workday has taken the plunge and is buying an employee engagement company. It has entered into a $700 million all-cash transaction to acquire Peakon ApS. Peakon was founded in 2014 in Copenhagen and has grown quickly with several rounds of funding including $35 million in March 2019 led by Atomico (Source Crunchbase). In total, the company has raised around $68 million. The transaction is expected to close before April 2021. Peakon has won some significant customers including Capgemini with whom Enterprise Times spoke about their deployment. Other customers include Easyjet, The Adecco Group, Delivery Hero, Staples and Pret-a-manger
Phil Chambers, co-founder and CEO, Peakon commented: "By joining forces with Workday, we're able to accelerate our mission to help every employee drive the change they want to see. We share Workday's passion for putting people at the centre of technology, and together, we'll be able to provide customers with the employee insights they need to support rapid change and growth."
Workday already has employee engagement built into its platform, but acquiring Peakon has rapidly accelerated the functionality available to it. Peakon provides a continuous listening platform with real-time visibility into employee experience, sentiment, and productivity. The information drawn from the engagement can help to power employee satisfaction, engagement and productivity. In turn, this helps drive organisational performance.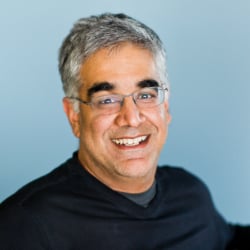 Aneel Bhusri, co-founder and co-CEO, Workday commented: "Peakon is on the cutting edge of helping organizations turn employee insights into more connected teams and stronger organizations.
"Bringing Peakon into the Workday family will be very compelling to our customers – especially following an extraordinary past year that has magnified the importance of having a constant pulse on employee sentiment in order to keep people engaged and productive."
Workday follows in SAP footsteps
At least two ERP vendors have already taken the plunge and acquired employee engagement platforms. The first to do so was Unit4 when it acquired Intuo early in 2019. The second and better known is the SAP acquisition of Qualtrics, which has a complete engagement platform.
With lockdown still in place and remote working likely to remain indefinitely for some, employee engagement has never been more needed. Peakon and Workday's combination will enable HR leaders to listen to what employees are saying and power their actions. The closer the two solutions combine, the less manual intervention there is in that process. One example of this is organisations can measure employee belonging. It will allow HR leaders to adjust plans to foster an inclusive workplace culture.
Chambers gave a peek into what the combination might deliver. In an interview with David Somers, Workday's general manager for talent optimization he said: "The combined technologies of both businesses could yield insights that may have a truly transformative effect on how people manage organizations. That's got to be the ambition.
"Workday excels at helping enable customers to leverage their data. Together, we'll be able to help drive greater productivity, talent development, and employee retention for our customers—and unify how employees interact with their organizations."
Enterprise Times: What does this mean
This acquisition will significantly strengthen Workday's employee engagement capabilities. It comes at a time when the importance of employee engagement is at its highest.
Josh Bersin, global industry analyst commented: "Listening to employees has become one of the most urgent strategies to build agility, responsiveness, and growth. Workday's acquisition of Peakon will enable Workday customers to deploy a highly targeted and integrated employee listening strategy, addressing a top priority in employee experience today."
Workday appears to have paid a high amount for Peakon. Dealroom.co gave an estimated valuation of the company in January 2021 of €636million, below the deal price. Will Peakon continue as a separate entity or be subsumed into the Workday platform? If it is subsumed, what will happen to those customers that do not have Workday?
Regardless, this is a solid move by Workday to strengthen its core HR platform. In the last few years it has chosen to extend other areas of the solution through acquisition and improved HCM organically.  Has that strategy changed? Will Workday look to add other point solutions to its portfolio?
---