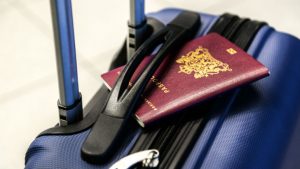 SalesTrip has raised $1.4 million in a second seed funding round led by Floreat Group. According to Crunchbase Floreat also led a previous round in May 2020. In total, the company has raised around $3 million. The news comes nearly two years after it first launched onto the market in February 2019. One might have thought that the pandemic and reduction in travel has stymied SalesTrip. However, the last year has seen an impressive 250% growth. Growth, possibly driven by companies looking to understand costs better. SalesTrip is built on Salesforce and enables companies to track the cost of sale through its integration better.
One example of this is Salesforce Platinum Consulting company, VRP Consulting. Also a partner of Accounting Seed, they use SalesTrip to better understand the cost of delivery against projects and can better track profitability in real-time using the solution. Will Lamb, Managing Director UKI for VRP commented: "Whether providing consulting, outsourcing, development services or managed services, it's critical to understand both the costs to acquire new clients and service them."
The company is led by Manoj Ganapathy, co-founder and CEO. He was also a founding investor having sold his previous company InvoiceIT to Steelbrick, now part of Salesforce. Enterprise spoke to Ganapathy shortly after the company launched.
Solid progress
SalesTrip has done well in the last six months, adding customers across six countries. These included:
The Brilliant Club. A UK non-profit working with students from underrepresented groups to access highly selective universities;
Vestiaire Collective. A French online marketplace selling pre-owned fashion items. It has operations across the world and offices in Paris, London, New York, Berlin, Milan and Hong Kong.
Embody Inc. A US-based medical device company that uses regenerative collagen-based implants for repairing tendons. It needed to adhere to Sunshine Act compliance requirements.
Manoj Ganapathy, CEO and Founder of SalesTrip. Commented: "Almost all areas of a business today have the data-driven insights to inform decision-making, yet corporate travel still doesn't, even though expenses are the biggest variable cost to a business.
"For too long, company leaders have been unable to determine whether large employee expense bills contribute to revenue whether through new customer acquisition, retaining existing ones or general productivity improvements. So, in spite of the halt in travel for much of the year, we've been fortunate to partner with some incredible companies looking to get ahead of the competition by better controlling what are notoriously unpredictable costs. And by doing so, secure the confidence and financial backing of external investors for SalesTrip." 
About that investment
SalesTrip is looking to expand its footprint. It currently has two employees in the US (13 in total) and is looking to scale up its operation. SalesTrip will also invest in product integrations, presumably with accounting software in use by prospects. It success over the last year has paid off, with Karim Jallad, Managing Director at Floreat Principal Investing commenting: "We actively seek technology companies and platforms that have strong products with flexible and attractive business models.
"The COVID-19 crisis has presented unique and severe challenges to the travel and expense management technology sector, with much of business travel grounded. SalesTrip has proven the flexibility, adaptability and strength of its SaaS platform and has thrived despite the global pandemic. For this and many reasons, we are pleased to invest in and partner with SalesTrip."
Enterprise Times: What does this mean.
This funding is a fillip for the small UK-based company at the start of its journey. In some ways, it is lucky that it is so young. Its existing customer base is small. Thus, the drop in revenues is likely to have been counterbalanced by the rise in new customer as companies look to automate and improve cost analysis. Concur, the leader in the space has not been as fortunate.
While it has managed to gain new customers, its revenues have dropped dramatically as travel and expense claims have fallen. Is it a perfect time for SalesTrip to scale-up? With a solution fully integrated to Salesforce, more accounting integrations and organisation looking to ensure that costs are controlled.