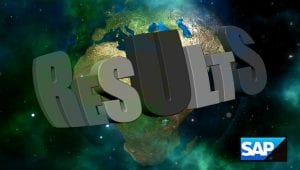 New SAP Results showed that the company has missed its revenue target in Q3 2020 by €310 million. Despite that, the software giant saw strong growth in the cloud as it targets more than €22 billion in Cloud Revenue by 2025. SAP, despite the overall reduction in revenues, is successfully transitioning its business to be a SaaS company.
COVID is having an impact, though. It is helping to accelerate digital transformation for its target market. However, there is a downside as it sees revenues from Concur continue to falter. In fact, Concur had an impact of negative 6% on cloud revenue growth. Revenues for Concur fell by 14% year over year to €357 million. Despite this Concur picked up several new customers including Uber Technologies, Bridgestone, Sysmex Europe and Keio University.
Key figures included:
Current Cloud Backlog of €6.6 Billion, Up 16% At Constant Currencies
Cloud revenues €1,984 million (up 11% IFRS)
Total Revenue €6,535 million (down 4% IFRS)
Cloud & Software Revenue €5,544 millions (down 2% IFRS)
Operating profit €1,473 million (down 12% IFRS)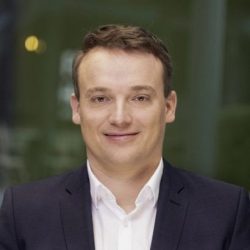 Christian Klein, CEO, SAP commented: "COVID-19 has created an inflection point for our customers. The move to the cloud combined with a true business transformation has become a must for enterprises, to gain resiliency and position them to emerge stronger out of the crisis.
"Together with our customers and partners we will co-innovate and reinvent how businesses run in a digital world. SAP will accelerate growth in the cloud to more than €22 billion in 2025 and expand the share of more predictable revenue to approximately 85%."
Cloud Applications driving growth in SAP Results
SAP divides its business into four segments: "Applications, Technology & Support", "Concur", "Qualtrics" and "Services". The standout result for this segment was by Qualtrics, which has continued its stunning growth trajectory. Total revenues for Qualtrics were €169 million (up 22%), with cloud revenues contributing €129 million of that. It continues to add customers weekly as reflected in the Enterprise Times news round-ups and now has more than 12,000 customers. In the third quarter, new customer additions included Transamerica Life Insurance Company, Standard Chartered Bank, Lululemon Athletica, Yamaha Motor Corporation, Telefónica Mexico.
The Applications, Technology & Support includes both legacy SAP Applications and cloud solutions such as SAP S/4HANA and SAP SuccessFactors. While the cloud solutions have done well, revenue from legacy solutions is clearly falling as customers transition to cloud. Total segment revenues were €5,172, a fall of 2% year over year. Importantly SAP is adding net new customers to its flagship ERP solution, SAP S/4HANA. 45% of the 500 customers added in the quarter were net new. What isn't clear is whether these were competitive wins or not.
Service revenues also fell in the quarter, down 16% year over year to €753 million. It blamed this partly on the delayed reopening of its global training centres. While COVID will have an impact on those locations and will continue to do so, SAP did not reveal any further detail around the reason for the shortfall.
Enterprise Times: What does this mean
This is a mixed bag of results from SAP. There are positives. There is growth in cloud revenues not just from transitioning legacy customers but also winning new ones. However, competitors such as Oracle, Infor, IFS and others are winning market share from the software giant.  What isn't clear is whether SAP will continue to dominate across as many segments as it has in the past. Microsoft is also starting to push Dynamics 365 heavily.
Qualtrics continues its meteoric growth and despite the fall in revenues from Concur, that it is adding new customers is a positive sign for the future. With employees travelling less and making less expenses claims, a situation that is unlikely to change quickly revenues are likely to remain lower than 2019 for some time. SAP did revise its guidance in a separate announcement, reducing its 2020 outlook from €23.4 – 24.0 billion to €23.1 – 23.6 billion. Cloud revenues (mainly due to Concur) were also revised from €8.3 – 8.7 billion down to €8.0 – 8.2 billion (Non-IFRS). However it also adjusted its cash flow prediction up to €6.0 billion (up €1 billion), this might indicate another acquisition in the offing.
While this might be a disappointing set of results for some, COVID has impacted revenues across several segments. Concur is likely to recover in time and the services segment should also increase as SAP deliver more digital transformation.