The IFS Services partner of the year, 2020, Tech Mahindra has helped IFS win a massive deal in India with Hindustan Aeronautics Limited (HAL). HAL is an Indian state-owned aerospace and defence company. HAL is India's largest defence manufacturer and producer of the first fighter aircraft made in India, the HF-24 Marut fighter-bomber. The selection and implementation is part of a US$ 54 million (Rs 400 crore) business transformation project called the Parivartan (Change) Program.
Tech Mahindra signed the deal on October 2020 but did not name IFS at that time. The project is estimated to take around nine years. It is not a small project. IFS ERP will provide the organisation with a single ERP application across 20 divisions and R&D centres within HAL. A centralised IFS solution will replace around 22 ERP applications already in place.
The solution will include the deployment of solutions to support maintenance, repair, overhaul (MRO), manufacturing, supply chain management, human capital management (HCM), and finance. Parivartan will also include the deployment of SRM (supplier relationship management) and CRM (customer relationship management). It is unclear if this is from IFS or other vendors.
Mr R Madhavan, CMD, Hindustan Aeronautics Limited commented: "In order to meet the challenges of evolving business scenarios and to ensure sustaining competitiveness and customer focus, HAL has initiated 'Project Parivartan'. As a leading digital transformation company, Tech Mahindra will implement the new platform from IFS and help HAL meet the dynamic needs of this hyper-digitalized world using ERP. This will further enhance mission-critical processes such as MRO and will facilitate HAL in ushering in a new era of centralised operations based on industry best practices."
What Benefits does HAL expect?
Once deployed, it will provide a single view of data across the organisation. Benefits will include a better visibility of inventory. This will allow it to manage stock levels better and the ability to negotiate centralised purchasing deals. Financial consolidation will also be much easier on the central platform. Other benefits that the Parivartan project will deliver are:
Standardise business processes and systems across HAL to increase operational efficiency and excellence.
Improve data consistency across HAL for more accurate reporting.
Use Business Intelligence tools to create insights and alerts for faster proactive decision making.
Enable a single planning mechanism across HAL for outsourcing, procurement and finance.
Leverage intelligent handheld devices such as scanners to improve data accuracy and efficiency
Integrate ERP with third-party applications such as biometric attendance systems etc.
Improve supply chain management efficiency.
Simplify Corporate Governance and Risk Compliance (GRC) processes with greater transparency across the organisation and improve compliance.
Sujit Baksi, President Corporate Affairs and Business Head Emerging Markets, Tech Mahindra, commented: "Tech Mahindra's selection by HAL extends our vision of supporting government's 'Atmanirbhar' (self-reliant) initiative to enhance our indigenous capabilities. The project will transform HAL's ERP system through the implementation of a new platform from IFS, thus enabling us to serve the Armed Forces in an efficient and effective manner. This is in line with our TechMNxt charter that focuses on leveraging new generation technologies with original equipment manufacturers and aims to deliver an enhanced experience to our customers."
Enterprise Times: What does this mean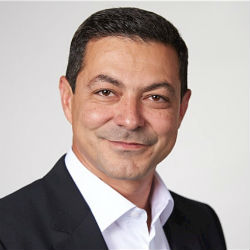 This is a huge win for IFS in India and is also significant for Tech Mahindra. It is also one that Ramco Systems might have hoped to win. Neither IFS nor Tech Mahindra revealed which solutions were considered by HAL.
Michael Ouissi, Chief Customer Officer, IFS, added: "The need for HAL to manage and orchestrate the many intricate elements of its operation cannot be underrated from an effectiveness, financial and service perspective. We are honored to continue our relationship with HAL as they work with our trusted partner Tech Mahindra to implement the latest IFS solution as part of 'Project Parivartan'. Our platform is engineered to help international, multi-site companies in heavily regulated industries, such as aerospace and defence, digitalize and positively transform their value chains."
The hard work for Tech Mahindra and IFS is just beginning. With a nine-year span, this is a project that will be worth revisiting to gauge progress. One also questions why such a long timeline. Most modern ERP solutions, even in larger deployments, rarely take so long. IFS itself has been known to deploy its solution far faster. It may be down to existing contracts within HAL.