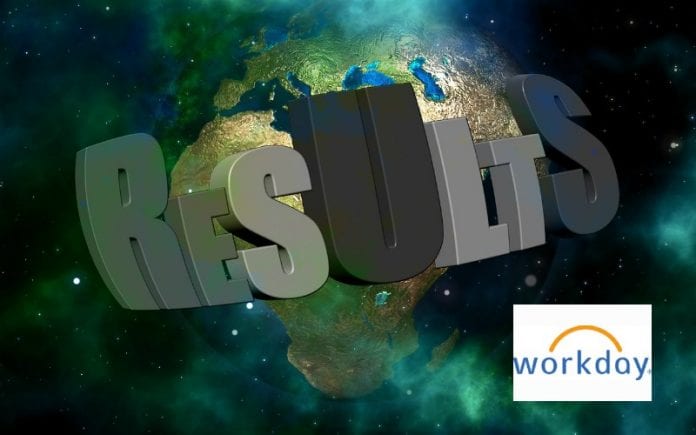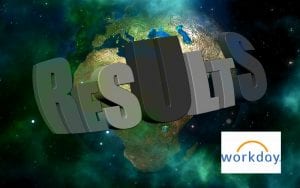 Workday yet again beat its revenue forecast with its Q3 fiscal 2021 revenues up 17.9% to $1.11 Billion. It also increased its subscription revenue outlook from $3.73-3.74 billion to $3.77-3.78 billion. Generally, the results were positive across the board. Only professional services revenue fell, and that was only 2% year over year to $176.4 million, higher than expected because of the current pandemic.
Aneel Bhusri, co-founder and co-CEO stated: "I'm pleased to report that Workday delivered a solid Q3 as organizations increasingly look to the cloud to drive change during these dynamic times. Indeed, our customers are using Workday solutions to digitally accelerate and move their businesses forward, while also serving as our biggest advocates to new customers helping others realize the power of Workday to navigate their organizations through any environment."
Other key figures from the results include:
Subscription Revenue of $968.5 Million, Up 21.3% Year Over Year
Subscription Revenue Backlog of $8.87 Billion, Up 23.4% Year Over Year
Operating loss was $14.1 million, or negative 1.3% of revenues, (Q3 2020 it was -11.8% of revenues, a $110.3 million loss)
Operating cash flows were $293.8 million compared to $258.0 million in the prior year.
Cash, cash equivalents, and marketable securities were $2.95 billion as of Oct. 31, 2020.
Chano Fernandez, co-CEO, Workday added: "In addition to several strategic wins in HR and finance, we also saw continued momentum selling into our existing customer base. Whether our employees were helping to innovate, drive awareness, close deals, or successfully supporting deployments – all in a fully virtual way – their commitment to our customers this quarter is evident, and I couldn't be prouder. As we look ahead, I remain confident in our ability to capitalize on the growth opportunity in front of us while helping to take our customers to new heights."
Firing on all cylinders
More go-lives
Workday had much to celebrate in this quarter. Both Walmart with 1.7 million employees and Accenture with half a million employees went live on HCM. In total there were another 190 go-lives which also included UPS and General Electric. Financial Management also hit 1,000 live customers this quarter, a significant milestone.
More wins
Customer wins continued for HCM with Novartis, DraftKings, CTBC Bank and Tecnologias Rappi. The latter was the first major Mexican customer win since HCM launched in Mexico in June. Financial Management wins included the State of Washington, University of Central Florida, Fifth Third Bank, The New York Times and Extendicare.
Impressively Workday is also successfully upselling and cross-selling to existing customers. Fernandes commented: "For the fourth quarter in a row, our installed base team generated 50% plus growth in new ACV bookings, driven by strength across products, including Core Financials and Workforce Planning, Prism Analytics, Learning and Workday Strategic Sourcing." (Source Seekingalpha.com). Though he admitted that growth may now slow slightly. In part, presumably, because many of the newer customers are buying the solutions earlier.
A solid pipeline, for the moment
Fernandes was also positive about the pipeline saying "from a pipeline perspective, we continue to see improvements relative to the start of the pandemic. And while it's early, we're starting to see some of the newer products having a positive impact. So, we're feeling good about what we have in Q4 pipeline and the maturity of this pipeline."
He did acknowledge that some industries, such as hospitality and transportation, are having a tough time at the moment. The inference being that there is little traction for investment in those verticals at the moment. There was also a slight note of caution as the pipeline is still below pre-COVID levels. It is perhaps for that reason that Fernandes said that Workday would increase its investments in sales and marketing, perhaps partly to offset the lack of physical events.
Product updates
The product also evolved with Scout RFP now fully integrated onto the Workday platform and now sold as Workday Strategic Sourcing. The company also added the Workday Talent marketplace and the Workday Accounting Centre. It also added a services CPQ through integration to Zimit, in which Workday Ventures has an investment. These updates were part of the major fall update from Workday.
It also added two solutions to its HCM platform to help organisations with diversity and equality within their organisations, VIBE CentralTM and VIBE IndexTM.
Enterprise Times: What does this mean
Another strong quarter from Workday though tinged with a note of caution for the future. Because Workday operates in the enterprise market, the lead times for decisions are often lengthy. So while Workday had a strong pipeline at the start of the pandemic, that list of prospects is now shrinking. It is investing in sales and marketing to ensure momentum continues. However, until face to face events return or someone figures out how to energise lead generation, bookings may slow.
What is clear is that the pandemic has had little impact on deployments; it may even have helped to speed them up with organisations needing to better connect employees. The Workday cloud-based solutions enable access to key systems from anywhere at any time. While the next quarter outlook is positive, there will be tougher questions ahead around its pipeline.
Workday has also built up a decent war chest. With Scout RFP subsumed into its platform it may look to make another significant acquisition. Will it replicate Adobe and acquire a work management solution?