Zimit has completed another integration to a leading PSA vendor. This time it is Workday that Zimit has integrated with. Zimit has developed a Zimit for Workday Connector which is available on the Workday Marketplace. The Zimit CPQ engine links to CRM and PSA solutions. The announcement comes about a year after FinancialForce announced a partnership with the services CPQ vendor.
Zimit provides a CPQ engine that enables companies to create quotes for services companies which can include:
subscriptions
professional services
managed services
bundled solutions
XaaS
Integrated to Workday Financials and Workday PSA, the solution will synchronize:
Companies
Project Roles & Standard Cost Rates
Sales / Expense / Purchase Items
Customers
Projects
Customer Contracts / Contract Lines / Rates / Billing Rate Rules / Resource Plan Lines
Benefits that customers can expect include:
Replace manually created projects, customers, and contracts details in Workday
Consolidate Resource Demand Directly from Quotes
Consolidate Revenue and Margin forecasts from Quotes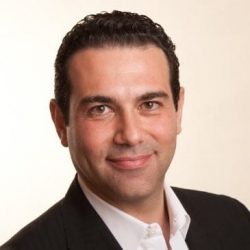 Ali Safadi, co-CEO, Zimit commented: "Through this integration, we provide our customers with the flexibility and speed they need in sales and the accuracy they need in resource management. We see our partnership with Workday as critical because it allows customers to increase their competitiveness, reduce costs and errors, and build greater alignment between sales and operations."
Investment and integration
This integration seems to have come about as the result of a $2 million investment by Workday Ventures into Zimit in July 2019. It means Zimit will have worked to invest in the integration to Workday to expand the Workday marketplace with yet another application. Zimit is listed as a Workday Venture partner and it will be interesting to see how quickly it can gain customers.
Enterprise Times: What does this mean
According to LinkedIn, Zimit has doubled its employee count in the last year from 13 to 29. If it can win a significant customer on the Workday platform then it could see a further increase.
During the year it also appears to have added more integrations to PSA solutions and CRM vendors. The list now includes: Replicon, NetSuite, Workday, Oracle, Salesforce, FinancialForce, Mavenlink, Microsoft Dynamics, Hubspot and SAP. It also appears to have added a Mavenlink integration in the last year but there was no announcement around it.