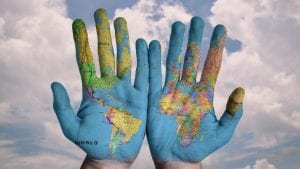 Rootstock, the ERP vendor continues to add international strength adding a new channel partnership with KVP Business Solutions, a technology solutions company. This is just the latest of channel agreements that Rootstock has reached with Salesforce partners in Asia. In July it announced a partnership with Warpdrive. KVP has operations in India, Australia, Singapore and France and has customers in at least 20 countries.
Henk Bruinekreeft, Regional Vice President at Rootstock Asia Pacific, commented: "We're thrilled to partner with KVP, as it's a customer-focused company highly knowledgeable on our ERP solution. KVP works with many manufacturers and distributors in countries that urgently need modern cloud ERP, including Australia, Germany, The Netherlands, France, and India."
KVP has industry accelerators for two key industries that Rootstock operates in, Manufacturing and Hi-Tech. It does not currently have any joint customers with Rootstock but is building out a team to address that. The aim is to have a team of 6-8 people dedicated to Rootstock. They will sell and deliver the ERP solution across its chosen markets and potentially to its existing 180 customers. KVP is currently recruiting, mainly in India.
Ajay Prabhu, Customer Engagement Officer (CEO) at KVP, said: "We're excited to offer Rootstock Cloud ERP to our customers. Having an ERP solution on the Salesforce Platform will enable customers to unleash their business potential. With CRM and ERP on one cloud, companies can leverage a 360-degree view of customers, a solid foundation for strategy, and a highly connected workforce."
Enterprise Times asked some questions of Bruinekreeft and S Lipika, Customer Engagement Executive, KVP Business Solutions Private Limited about the new partnership.
How did this come about?
Bruinekreeft is constantly on the look for experienced Salesforce partners looking to add an ERP solution to the technology stack that they can offer. Enterprise Times asked Bruinekreeft how this relationship began? He answered:
"As KVP is 100% Salesforce oriented and as they have a considerable manufacturing customer base, they were actively looking for an ERP Cloud solution on the Salesforce platform. Over the last 2 to 3 months we had several discussions with the KVP leadership team and did one deep-dive demo to show them the robustness of the Rootstock solution. This convinced them that Rootstock was the right solution for KVP and its customers and we came to a Channel Partnership for 11 countries. "
Importantly KVP is not coming from a standing start with Manufacturing. Lipika noted: "The manufacturing vertical is one of the key verticals of KVP. We have supported customers across manufacturing, retail and distribution since 2012 and supported about 8000 users. "
Why Rootstock? There are other ERP applications integrated to Salesforce. Lipika responded: "Rootstock being a market leader and natively built on Salesforce, we see a great fit with our existing strategy and value proposition. We will leverage our Salesforce Platform competency and domain expertise by partnering with Rootstock. KVP is building an industry-ready solution package for various industry verticals; Rootstock will help to prepare a perfect solution package for the manufacturing and distribution vertical."
Lipika also believes that Rootstock is a good fit for existing customers. He revealed that KVP is already talking to prospects about the solution. The proof of success, like Warpdrive, will come once KVP has won a deal and implemented the solution.
How international is KVP
While KVP seems to have multiple offices, it only has a small number of employees outside of Asia. Lipika explained the business model, saying: "We have a local-global business model. The majority of our delivery occurs from our centre in India. While consulting, business analysis, project management is either executed locally closer to our customer or from our offshore centre.
 "We are supporting clients both in India as well as internationally. Our global-local business model is key to the growth of our business. With our industry domain expertise in manufacturing, hi-tech, BFSI and life science, we are able to support customers globally. As we are able to work based out of India, we are able to serve many international clients."
This approach seems to have had success, both in winning and delivering Salesforce solutions. With pandemic lockdown still in place, it may see a resurgence in popularity. Most consulting is now delivered remotely no matter what the proximity between organisations. One manufacturing customer is Saint Gobain, a multinational aerospace precision manufacturer headquartered in France, that rolled out Salesforce Sales Cloud.
Finally, where will KVP look to target Rootstock ERP? Lipika said: "KVP will focus on 11 countries which include: India, Australia, Singapore, France, Germany. It will also focus on the following industries: Aerospace & Defence, Electronics & Medical devices, Discrete and Hybrid Manufacturing."
Enterprise Times: What does this mean
KVP is another significant addition to the Rootstock channel partner ecosystem. In KVP, Rootstock has found a company that already understands the manufacturing market. It can therefore help to win new business for Rootstock in several new countries. It will almost certainly be leveraging the existing footprint of Salesforce. However, with COVID-19 lockdowns in place across the world manufacturers are now turning to cloud-based solutions. It allows them to enable home working for some staff, especially in the back office.
Bruinekreeft added "Many of the countries that we'll be targeting still have companies on legacy ERP systems. With the added benefits of Salesforce Manufacturing Cloud, and a low-code ERP, companies will upgrade to a modern, flexible platform. It enables them to enhance collaboration between sales and operations. They can also swiftly deploy capabilities, such as mobile apps, analytics, AI, processes and communities."
Bruinekreeft is having great success in expanding the ecosystem. However, Rootstock needs to start announcing customer wins to demonstrate to other potential partners about the size of the opportunity available to them.