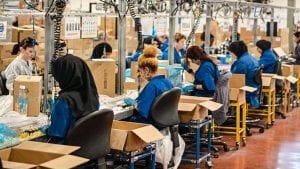 Rootstock has announced its first partner headquartered in India. WarpDrive Tech Works is a Salesforce Gold partner that has more than seventy Salesforce customers in the country. It has now become a referral partner for Rootstock ERP. Enterprise Times talked with Henk Bruinekreeft, Regional Vice President at Rootstock Asia Pacific and Karishma Gaglani, Alliance Specialist at WarpDrive.
Does WarpDrive intend to become a full sales, implementation and service partner with Rootstock?
Bruinekreeft replied: "WarpDrive is becoming a Rootstock Referral Partner. It will open up its existing customer base, and together, we will perform joint customer campaigns. Across the Asia Pacific region, we see an increased interest from existing Salesforce partners to sign up with Rootstock. The message about the Salesforce Manufacturing Cloud has reached the Salesforce community and Salesforce Partner ecosystem. As such, we are experiencing a lot of additional interest in Rootstock Cloud ERP."
If WarpDrive will not implement the solution, who will?
Bruinekreeft replied: "For India, Rootstock's main implementation partner is CoServe. CoServe has an extensive dedicated Rootstock ERP team in place and is carrying out multiple implementations for our company."
CoServe is a global company headquartered in the Netherlands and with a large solution delivery centre in India. It has been a Rootstock partner since 2018.
Why India? Why Rootstock?
Bruinekreeft noted "India is primed for ERP adoption. The country has many manufacturers still on legacy systems. Now, they've heard of Salesforce Manufacturing Cloud and its many benefits. This has led to increased interest in Rootstock Cloud ERP, as our planning engine interacts with Manufacturing Cloud – specifically its Sales Agreement and Account-Based Forecasting features. This interaction improves collaboration between sales and operations, enabling companies to meet demand better, optimize profitability and respond to market changes."
Enterprise Times asked Gaglani how many manufacturing customers does WarpDrive currently have?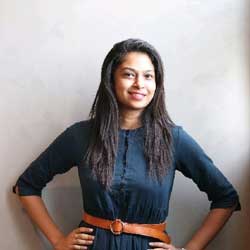 Gaglani replied: "WarpDrive has a couple of existing manufacturing customers but many prospects in this space. In addition, it has 70+ Salesforce customers."
The inference is that with the rapid growth of Salesforce, companies are now looking to replace legacy ERP solutions in the country. Praveen Louis, Chief Operating Officer of WarpDrive, said: "We're excited to refer manufacturers and other companies to Rootstock. Their cloud-native ERP solution offers a flexible, modern architecture and in-depth functionality that works with Salesforce Platform solutions to enable a 360° view of the customer. Companies want cloud ERP solutions to innovate and drive growth at WarpSpeed."
Selling in India is not without challenges, as Epicor found a couple of years ago. One challenge is pricing. When asked whether Rootstock would adjust its pricing model, Bruinekreeft replied: "As in other price-sensitive areas in Southeast Asia, we will price our product according to the market."
What is next ?
Bruinekreeft acknowledged that with India hit badly by the COVID-19 pandemic, joint-marketing plans are delayed. As manufacturing returns to some level of normality, Rootstock is well placed as manufacturers look for a proven cloud-based solution.
This is, however, just a referral partnership. Will Rootstock look for other partners in India? Bruinekreeft answered: "Since India is a big market, Rootstock will continue to recruit additional partners. However, India has multiple large parties with a wide global customer reach which makes this region attractive to our company."
Warpdrive does not have many manufacturing clients though those prospects for the Salesforce Manufacturing cloud have potential. Rootstock will focus on its current core markets. These include Aerospace & Defense, Cannabusiness, Engineer-to-Order Manufacturers, High-Tech & Electronics Manufacturers, Industrial Equipment & Machinery Manufacturing, Job & Machine Shops, Medical Device Manufacturers, Project Manufacturers, and Wholesale Distributors.
Enterprise Times: What does this mean
India is not an easy country to operate in. However, Rootstock has taken a partner first approach as it does in many other countries. The challenge is that it needs to gain traction through winning customers. Until it does so, it will be harder to compete with some of the more entrenched vendors that have a bigger footprint already in the country.
Its advantage is in its relationship with Salesforce and that it is on the Force.com platform. If it can manage to win a significant client in India, possibly from one of the conglomerates that are investing in Salesforce, then this could be a catalyst for growth. While CoServe can support its initial growth, it will need to add more partners to its ecosystem.