FinancialForce has appointed Scott Bajtos as its new Chief Customer Officer. He assumes the roles after the departure of Andrea Lagan who left to become Chief Customer and People Officer at Betterworks earlier this year. Bajtos was previously Chief Customer Officer at VMWare and therefore has the depth of experience of leading a global unit. The appointment is timely with FinancialForce poised for rapid international expansion following the R&D investments made on internationalisation.
Bajtos is responsible for the FinancialForce Customer Success and Professional Services organisations which provide consulting, education, technical support, customer success, and customer advocacy to both customers and also support partners. He will also help drive maintenance renewal revenue and have responsibility for Accelerate, the FinancialForce customer lifecycle framework.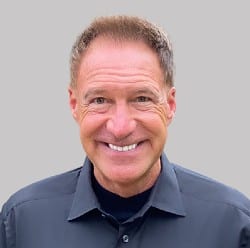 He joins a team that is already focused on supporting its customers highlighted by new features within its Summer 2020 release. These were developed as a result of the issues that customers face as a result of COVID-19. Bajtos commented: "I am thrilled to join FinancialForce as a company that has put customers at their center since day one. I look forward to elevating customer experiences to the next level and building on the reputation for customer excellence that is driving FinancialForce's growth."
Who is Scott Bajtos?
Moving from VMWare to an ERP vendor may seem strange. However, before the eleven and a half years at VMWare, he spent eight years at SAP. There he was Executive Vice President, Chief Customer Satisfaction Officer with global responsibility for $600 million of revenue. Bajtos was later promoted to Executive Vice President and General Manager, EMEA.
With the FinancialForce UK heritage and its efforts to expand in Europe, that experience is crucial. In the European role, he was responsible for €304 million of annual license revenue at the global ERP vendor. Bajtos, therefore, has the relationships into many potential enterprise customers and the experience of working in an ERP vendor.
Enterprise Times: What does this mean
Bajtos is an excellent hire by Tod Nielsen, CEO of FinancialForce. Bajtos brings a wealth of experience to the role. He has also managed operations far more substantial than the current FinancialForce business. It means he can prepare it for growth. Nielson will also hope that Bajtos stays for a similar length of time to his previous roles.
FinancialForce needs the right team in place and stability in its leadership. In recent years, that has sometimes been missing. Nielsen commented:  "Customer experience is at the heart of our mission, and we couldn't be more pleased to welcome Scott to our team. Scott is a highly skilled executive who understands global customer loyalty and knows how to work hand-in-hand with customers to help them adopt, scale, and solve challenges. He will align teams to support our growth as a company and drive new opportunities. In addition, we're excited about the ways Scott's talent and passion will enhance our customer-centric culture."
In 2020 Nielsen has strengthened his sales leadership with two hires, appointed a CMO, Chief Revenue Officer and Chief Legal Officer. With this latest appointment, the team seems complete. How will Bajtos evolve the FinancialForce customer success engine? In the midst of a pandemic, there is an opportunity to reset. It will be interesting to see how he influences the program in the coming months.