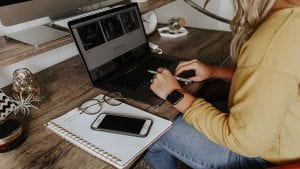 Managers are under increasing pressure to deal with growing mental health and productivity concerns among employees, claims Ricoh, UK. That stark warning comes from a survey of 1,300 office employees and managers across the UK. The details can be found in the report titled: The Conscious Workplace (registration required).
According to Emma Kenny, a behavioural psychologist: "Never before has the workplace experienced such a systemic shift in such a short space of time. While the challenges have been exponential, they have also been met in ways few could have imagined 12 months ago. Now it is time for employers to address the concerns of employees head-on and focus on what makes happy, healthy and productive."
Work from home throws up another challenge for middle managers – staff welfare. This is a double whammy for managers. They have to learn how to deal with a mainly remote workforce and spot concerns over employee health. Additionally, as some companies bring staff back to the office, it is bringing up new challenges that are just as serious.
Technology change has brought a lack of productivity
Before the pandemic, there was a growing conversation about staff being allowed to work from home. For many companies, this was something that was reserved to a select few. Many saw this as unfair. With the majority of employees now months into work from home Ricoh's research shows unexpected results.
Organisations are reacting to lockdowns and WFH by accelerating digital transformation projects. This means changing the technology landscape that employees use. This is hard enough in an office, but with staff working from home, it has become increasingly complicated.
The report states: "What the research told us is that, whether working from home or in an office environment, both managers (39% at home and 45% in the office) and employees (31% at home and 13% in the office) are feeling unhappy and unproductive largely due to technology issues, confusion over and time spent on new processes, and because of the pressures around a changing work environment.
"Managers tend to struggle with the technology demands of a work from home setup, with 41% reporting concerns compared with just 26% who went back to the office. Employees are slightly less daunted, with 46% reporting no issues at all from home."
Returning to the office brings other challenges that add to pressure on managers and employees. 70% of employees and 87% of managers have found social distancing a challenge. The design of modern offices will have played some part in this. This may be in part to the design of modern offices
Workplace behaviours examined
Reviewing the work, Kenny defined four emotionally driven impacts; Confidence of Control, Misplaced Validation, Unanchored Authority and the Apathetic Experience. What do these mean?
Confidence of Control: Changes in the workplace means changes in how people communicate. 26% of employees and 36% of managers say they find it hard to communicate with colleagues and teams. The report states: "This loss of confidence in control can lead to any manager or employee feeling uncertain and can further enhance feelings of isolation and lead to a reduction in productivity."
Misplaced Validation: Everyone wants to feel they do a good job, be that through salary increases, promotions and acknowledgement. Working from home, however, changes this and it affects managers and employees. The report states: "In remote environments, the simple replication of micro rewards can feel clunky, misplaced and sometimes even patronising. The loss of validation is not seniority specific and can be felt at the very top of an organisation. Ultimately, a better system for introducing regular, authentic validation needs to be considered to keep the whole workforce motivated, happy and productive.
Unanchored Authority: One of the benefits often cited for working from home is the ability to fit work around life. For many employees, that has become a problem. There are no routines like start work, break, lunchtime, end work. It is a problem organisations need to address. At the moment, 45% of managers say their greatest challenge is keeping staff motivated, happy and productive.
Apathetic Experience: Companies are beginning to invest in Workforce Experience Management platforms to empower staff. But is it enough? The report says no! "As it stands, our research found that nearly a third (28%) of remote managers and over one quarter (26%) of employees are finding health and well-being a challenge."
Wellness is a significant challenge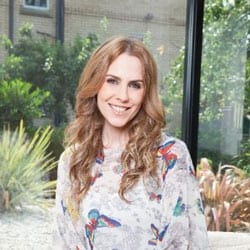 According to Kenny: "Creating happy employees is the goal of any company, however, in the recent months, we have seen a systemic shift in both the work environment and the expectations that staff have about what that environment looks and feels like."
Kenny believes that many employees are struggling to come to terms with the loss of the office and relationships with colleagues. Instead, they are finding a new safe space working from home. For managers, that exacerbates the problem of how to motivate staff.
Motivation is, perhaps, less of a problem than making sure staff are safe. In the office, health and safety covers everything right down to office equipment such as chairs and desks. Staff at home are making do with equipment that would not be allowed in an office. It means managers have to think about alternatives.
But by far the biggest problem for managers that Kenny highlights is wellbeing. Do staff feel safe? How is their mental health? Do they feel isolated? Are they being abused? Are they suffering from addiction? Without people talking to friends and colleagues at work, things are being bottled up. The report states that getting people back to the office is the solution. "Spending time at home, without the natural interjections and entertainment that relationships in the office offer can diminish overall wellbeing levels. This is why it is essential to encourage remote staff into the office when possible."
Enterprise Times: What does this mean?
While 2020 will be remembered for the pandemic and its effects, there is a lot more to be learned. The traditional office block is not dead, as some might think, but its future will be much changed for many. Socially distanced workspaces mean many offices will need redesigning, and those changes will stay long after this pandemic ends.
Remote working on a larger scale is also here to stay. Organisations need to work out what it means for managers and employees alike. It is not possible to just send people home and assume they can still operate as effectively as in the office. Technology changes will improve the ability to work, but that is just one of many complex layers in the employee work equation.
HR teams need to act to develop new policies to help those working remotely. How do you catch people whose wellness is failing? Video calls are a window into a remote office, but they don't tell the real story of the employee. How can managers get a better view of employee wellness without being intrusive? Leaving it to the employee to ask for help is not a solution. Many will cover up issues that they think will diminish them in the eyes of co-workers or managers.
The report contains some suggestions from Kenny as to how to deal with this. How many will look at these and develop their own solutions remains to be seen.