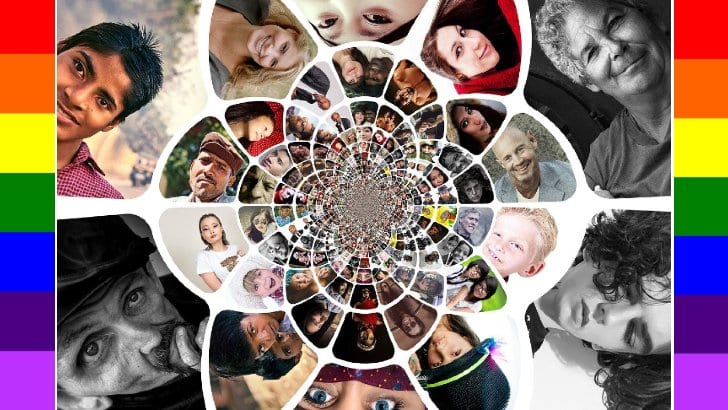 Workday is making available two new solutions to enhance diversity and equality within organisations. The solutions aim to deliver better VIBE (Value Inclusion, Belonging, and Equity) within organisations. VIBE Central provide a central point for analysis of performance. VIBE Index helps HR Leaders to plan initiatives to drive improvements across the organisation. Workday is meeting the challenge of diversity within its own workforce head on and is now sharing and helping its customers do so as well.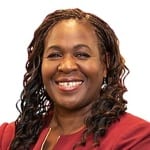 Carin Taylor, chief diversity officer, Workday, shares in a blog how Workday is investing $45 million over the next three years, to support the four principles it established, to create more equity in the workplace and within the Workday community. The four principles are:
Hiring and developing diverse talent.
Cultivating a culture of belonging.
Building inclusive products and technology.
Strengthening our communities.
The blog explains how Workday will invest in each of these principles in the near future, and the new VIBE products support the third principle.
VIBE Central
VIBE Central is included from September as part of Workday HCM. Workday is also offering a promotion through February 2021 to help the first 300 companies deploy the solution with guidance on best practices and configuration support.
VIBE Central brings all diversity data into a single place for HR leaders to analyse. For example, they could check gender equality across promotions across different time periods and departments. The key factors that HR Leaders can analyse include:
Hiring
Promotions
Leadership
Attrition
HR leaders can make comparisons against industry benchmarks or intra-company, highlighting internal best practices or potential inequalities.
VIBE Index
VIBE Index is available during Q1 2021 and will leverage Workday Prism Analytics. It is not clear whether it is included in Prism Analytics or if it incurs an additional cost. The solution creates a VIBE Index score to measure overall workplace equity. It achieves this by measuring the relative performance across talent acquisition, talent development, leadership development, employee experience, and workplace culture. The output includes an overall score and also a heat map for HR leaders to quickly identify areas to focus on for improvement.
VIBE Index has three aspects:
Belonging and Equity Insights. VIBE Index measures belonging and equity alongside diversity and inclusion, across the complete lifecycle of a worker.
The index looks across multiple combinations of diversity metrics. Combinations can include a person's race/ethnicity, gender, age, sexual orientation, ability/disability, class status, religion, veteran status, and cognitive diversity. It will also look across the full employment lifecycle.
Parity and Equity Evaluation. The heat map will look across the organisation to identify where equity is lacking. Workday cites an example: "It could highlight inequities in promotions and leadership opportunities provided to Asian women and Black women in comparison to Asian men and White men in Marketing."
Pete Schlampp, executive vice president, product development, Workday noted: "VIBE Index will fill a major gap in the world of B&D solutions with an extensive data foundation coupled with analytics-driven insights that deliver an entirely new level of specificity. With real-time data on a variety of diversity demographics and the unique ability to measure against outcomes based on intersections, our customers will be better equipped to take a more data-driven approach that will help them easily track plan progress and, ultimately, attain their desired belonging and diversity outcomes."
Enterprise Times: What does this mean
Hitherto most HR vendors have focused on a single aspect of diversity. Diversity is not that simple. Josh Bersin, global industry analyst concurs saying: "Diversity is a complex topic and there are many dimensions to peoples' individuality and identity," he also said "Intersectionality is a powerful way to measure diversity and improve inclusion for many groups of people. Workday's new solutions will help companies identify new groups in the workforce that need attention and give companies highly actionable information to pinpoint diversity and inclusion efforts."
Multinational organisations will welcome these tools as it delivers the granularity and insights missing from standard platforms. Differentiating by gender, race and location could provide some interesting insights for many HR leaders about bias within their organisations.
Taylor also commented: "Every diversity leader faces the huge task of building and fostering a diverse and inclusive workplace, but they need deeper insights than what is offered in products today to do this effectively. Data-driven technologies are critical in measuring and tracking belonging, equity, diversity, and inclusion to help us better understand and improve the experiences of all demographics. Innovative solutions like VIBE Central and VIBE Index will help drive the successes we want to achieve as we strive to create a more equitable workplace."
It will be surprising if any of those 300 promotion offers are still available by December, let alone by February 2021. Diversity and equality are key and growing areas of concern for many businesses. Especially as legislation back exists in some nations and is likely to come into force in others.  this is Workday at its best, pushing the boundaries of what HCM solutions can do for enterprises.