Zoho has announced a new bundle of products, Zoho Workplace. It intends to provide the best mix of productivity solutions for a business to leverage as the pandemic continues and lockdowns continue to occur across the globe. The bundle includes nine specifically selected applications, including work productivity and collaboration solutions.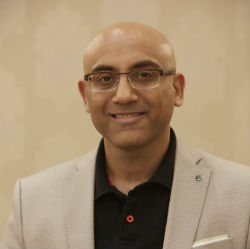 Sridhar Iyengar, Managing Director, Zoho Europe, commented: "The nature of work has undeniably transformed, and Workplace has grown to meet that change. Businesses are not looking to solve a collaboration problem – more a custom invoicing, sales enablement or support problem.
"Collaboration platforms need to facilitate better business outcomes, not just improve productivity. Workplace, through pre-built integrations with powerful business apps and context and continuity across applications, devices, and departments, has the vision and functionality to meet the broad business needs of today.
"For today's business, offering these tools vastly improves employee experience, which in turn enables a superior customer experience. Without a sophisticated digital workspace, this is now impossible."
The origins of Zoho Workplace
Enterprise Times spoke to Iyengar about the release and Zoho, the interview will be covered in a separate article. Iyengar explained that Zoho realised that to enhance productivity, people needed access to the right collaboration tool at the right time whether that was fax, messaging or documents. He noted: "That's key to them offering a great customer experience engaging with the customers."
Iyengar explained that Zoho has used Workplace internally and believes it has come up with the best mix of applications to enable internal collaboration effectively. It is this combination of products it has now launched within Workplace.
Zoho Workplace has been available for some time and has seen rapid adoption in the last quarter, now supporting 2 million organisations, with 15 million users located across more than 150 countries.
Nine applications that will make a difference
As part of Workplace, Zoho provides a unified dashboard that allows users quick and easy access to individual applications. The dashboard contains the latest information from different application feeds, including messaging, mail or calendar events.
One of the key advantages of the Zoho suite of applications is that it has built the applications fully integrated from the ground up. It is not a combination of different acquisitions. This allows users to access functionality and data from across their applications suite. It has also added new features to enhance them with regards to collaboration in the workplace.
Collaboration
Work productivity
Enterprise Times: What does this mean
Zoho Workplace is an impressive suite of products, delivered at a low price. It costs just £2.40/user/month for the Standard version and £4.80/user/month for the Professional version. Standard version includes Cliq, Writer, Sheet, Show, WorkDrive and Mail. The professional version has enhanced Mail and Workdrive and also adds Meeting, Connect and ShowTime. Full pricing details are available here.
Existing customers are enthusiastic, around a quarter of whom have migrated from Google or Microsoft Office suites. Marc Fishman, Director of Sales and Marketing for ONE Business Solutions commented: "Thanks to Zoho and the Workplace tools, we have been able to close 12 percent more business, as well as grow services with our largest client exponentially going into the new fiscal quarter and beyond. Suffice it to say, the collaboration tools streamlined communication for our entire team, which includes senior team leads operating remotely. This has been crucial to our recent success in navigating the forever shifting and chaotic B2B space."
As organisations look to provide home workers with tools to enable them to carry out work, the Zoho solutions provide the majority of applications for the working day. Organisations can also upgrade to include all Zoho applications by moving to Zoho One, a suite of applications that provides enough functionality for most organizational requirements.