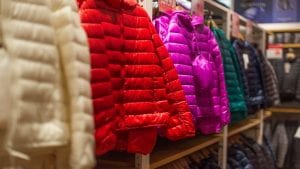 Aptos, retail technology solutions provider has completed its acquisition of Revionics, the provider of science-based pricing, promotion and competitive insight. Revionics will now be known as Revionics, an Aptos Company.
Featuring advanced AI and machine learning capabilities, Revionics' cloud-based price optimisation solutions serves as a powerful and natural extension to Aptos' Merchandise Lifecycle Management suite. The solution allows retailers to optimise every aspect of the product lifecycle.
The acquisition was first announced on Aug. 5. By bringing product sets together, retailers can integrate all stages of merchandise planning to maximise value throughout the product lifecycle.
"COVID-19 has ushered in a new era of retailing. An era in which the ability to deliver optimal prices and offers, when and where it matters most. This can make or break a retailer's ability to remain relevant with shoppers," said Steve Towe, Aptos President and Chief Operating Officer. Towe will lead the combined company.
Engaging Customers Differently
"Aptos' end-to-end platform is now enhanced with Revionics' Lifecycle Pricing SaaS solutions. We are uniquely positioned to help retailers better understand and predict shifts in consumer demand. To optimise their product design, merchandising, omnichannel and pricing strategies. We are delighted to welcome Revionics' colleagues and customers into the Aptos family," Towe said.
"We have all seen the importance of advancing retailers' digital transformations. The future is bright for companies that have robust and flexible business models," said Lou D'Ambrosio, Senior Strategic Advisor to Goldman Sachs and Executive Chairman of Aptos.
"By adopting an integrated, digital-first approach — one that relies on AI and advanced analytics — retailers can provide shoppers with more personalised experiences across channels, outperform the competition and be more responsive to market dynamics," said D'Ambrosio. "This acquisition is a big win for the acceleration of unified retailing — and for the respective organisations."
Enterprise Times: What this means for business
In an era of virtually limitless choice, sustained competitive advantage only comes to retailers who engage customers differently. By truly understanding who they are, what they want and why they buy. Aptos's philosophy is Engaging Customers Differently. The company says its critical to their success. More than 1,000 retail brands rely upon our Singular Commerce platform to deliver every shopper a personalised, empowered and seamless experience…no matter when, where or how they shop. The acquisition of Revionics, can only enhance Aptos in supporting this objective.