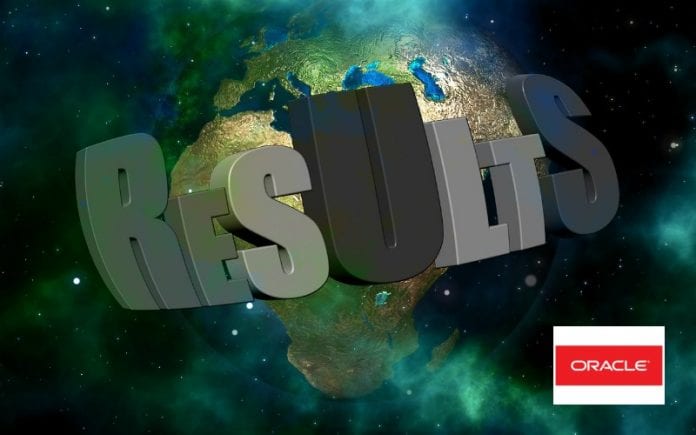 Oracle has had an outstanding first quarter for fiscal 2021. Safra Catz, CEO, Oracle summarised: "Q1 was fantastic with total revenue beating guidance by more than $150 million, and non-GAAP earnings per share beating guidance by $0.07. Our cloud applications businesses continued their rapid revenue growth with Fusion ERP up 33% and NetSuite ERP up 23%. We now have 7,300 Fusion ERP customers and 23,000 NetSuite ERP customers in the Oracle Cloud. Our infrastructure businesses are also growing rapidly as revenue from Zoom more than doubled from Q4 last year to Q1 in this year. I have a high level of confidence that our revenue will accelerate as we move on past COVID-19."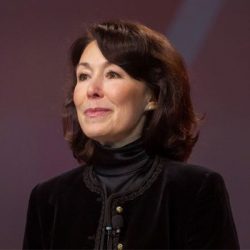 Oracle, like other software vendors Salesforce and Workday, have flourished despite or perhaps even because of COVID. Success was not limited to ERP with Catz also calling out success with the autonomous database, especially since it announced that is it available on [email protected]
Not all the numbers were positive though as there was an 8% drop in services revenues. Significant figures were:
Total revenues US$9.367 billion an increase of 2% year over year

Cloud services and license support US$6.947 billion an increase of 2% year over year
Cloud license and on‐premise license US$886 million an increase of 9% year over year
Hardware US$814 billion a slight decrease year over year
Services US$720 billion a decrease of 8% year over year

Net profit US$9.367 billion an increase of 2% year over year
While the drop in services revenue might have been concerning, a look at the costs shows that the savings realized in delivering those services have fallen by a greater amount, $80 million, against $66 million.
IaaS booming
This is a very good set of results, and Oracle sees no let-up in the growth. It is in IaaS where perhaps the biggest surprise is. Larry Ellison, Chairman and Chief Technology Office citing the IDC 2020 CloudParg survey said: "Oracle IaaS (OCI) received the highest satisfaction score AND the biggest year-over-year score increase of all IaaS vendors. In addition, 86% of those surveyed said they expect their spend on Oracle IaaS (OCI) to increase in the future."
As companies shift their solutions from Oracle on-premise solutions, it seems they are more likely to invest in Oracle IaaS to run their applications than other vendors. Ellison also noted that after the success of Zoom, other video conferencing companies such as 8×8 are also moving to Oracle. Ellison also noted that 8×8: "are moving entirely from AWS onto the Oracle Cloud."
Oracle is also investing in growing its international footprint. It already has 26 regions and is looking to add nine more in the next nine months. This will mean that Oracle customers will have a greater choice no matter where they are located. It has already outstripped Amazon in the number of regions it has. Ellison added: "I believe that the Oracle Cloud offers better Infrastructure-as-a-Service (IaaS) technology than any other cloud vendor."
SaaS booming too
SaaS is also growing quickly with another mention of the NetSuite performance. Though this was put in the shade by the Fusion figures for a change. That growth for Fusion is not just about upgrades from existing customers. Catz noted: "We've been replacing not only our own products and other companies, but we've made a significant foothold in SAP customers, simply because they're really very frustrated with the vendors that they have installed on-premise. So, this business for us is an enormous opportunity. And it's really just chugging on all cylinders worldwide".
Interestingly, rather than bash Workday and Salesforce as he has in the past. Ellison acknowledged them as competitors in the SaaS space, omitting to mention SAP. Rather than a long list of customers given during the analyst call, Oracle published notable wins from the quarter in a separate announcement.
SaaS wins included: Humana with solutions including Oracle Health Insurance Claims Administration Cloud Service, though notably Humana also recently extended a deal with Salesforce. Other ERP wins included DHL Supply chain, Iron Mountain and ICON Health & Fitness. Important wins from historically SAP organisations included footwear retailer Deichmann SE and BATELCO, a leading telecommunications business in Bahrain.
Enterprise Times: What does this mean
A strong quarter from Oracle, after the small blip due to COVID. The indications are that Oracle is shifting its software revenues to SaaS at a much faster pace than it has before. This is good news and was perhaps even boosted by the pandemic. It means that companies are making the switch to SaaS solutions faster than they were doing.
The long tail of lucrative license and maintenance revenues may have got shorter, but cloud revenues and services are now making up for that. Companies offering third party maintenance services for Oracle and SAP such as Rimini Street may suffer. If companies are migrating faster to Fusion ERP they will not need to make the costs savings they offer.