Workday has launched in Mexico with an office in Mexico city headed up by a new country manager Guillermo Reynoso. Reynoso joined the company in February having spent 12 years at Deloitte. He was also once regional vice president of Mexico for SAP SuccessFactors. Most recently he was Director General at TEC360. TEC360 is not yet a partner in the country; it works with Kronos and Cornerstone. Will he seek to bring them into the Workday ecosystem? Workday already has several partners working in the country including Accenture, BNB and Deloitte Consulting LLP.
As with other new country launches, Workday already has more than 250 customers in the country. These are a mix of multinational customers with a presence in Mexico such as HP Inc, GE, Nissan, and Santander. It will also include some locally headquartered companies, though Workday did not name them. These customers will form the basis of a now growing community of Workday enthusiasts in the country. Workday prides itself on an extremely high customers satisfaction rating. Last year this was 97%, and it has always attained above 95%.
What products will Workday offer?
It will offer a nearly complete suite of its products in the country including:
Missing from this list is Scout, its strategic sourcing solution.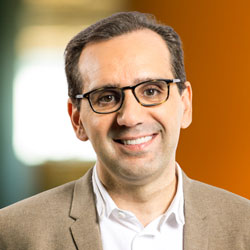 Chano Fernandez, co-president, Workday commented: "Organizations in Mexico are navigating an increasingly dynamic business environment, which requires an agile system that enables them to respond as the demands on their businesses rapidly evolve. With more than 250 local and multinational customers already utilizing Workday in Mexico, we have a strong foundation to welcome new customers to the Workday community who want to drive their business transformations in the cloud – with one unified system to plan, execute, analyze, and extend across the enterprise."
Enterprise Times: What does this mean
Mexico City will be emerging from lockdown in the next few days. Workday will hope that companies will express an interest in their leading HR and Finance solutions to help solve many of the new challenges that the pandemic has brought. A cloud-based HR solution better enables companies to keep in touch with their workforce. Workday and its partners will hope to guide those organisations that have not yet made that transition.
Jorge Castilla, general manager, Accenture Mexico, commented: "Organizations that can accelerate their digital transformations will remain several steps ahead in an increasingly competitive and rapidly changing global environment. To outmanoeuvre uncertainty, businesses in Mexico need to tap into the cloud for its inherent flexibility and scalability to build more resilient systems. Workday can help meet these needs with its unified applications for financial management, planning, and human capital management, and Accenture looks forward to building on our long-standing global relationship to serve our local clients in Mexico."
Reynoso has been in his role since February. He currently leads a small team of around nine people in Mexico, according to LinkedIn. While there are no positions available on the Workday site, that number will surely grow.