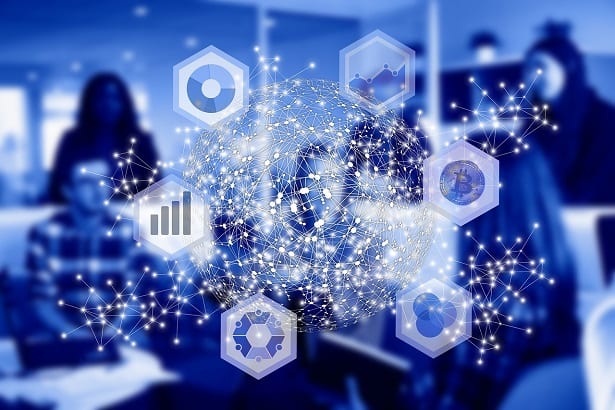 Four in every ten enterprises in the UK report significant financial obstacles in their quest to realise digital transformation ambitions. This is according to research commissioned by Contentstack, a content experience platform. The study carried out by Vanson Bourne found 42% of companies require substantial investment to implement the digital transformation technology.
A fifth of companies (21%) cite the need for substantial spending specifically to replace legacy technology. Ten percent of companies see current technology investments as a direct obstacle to making their digital transformation plans a reality.
A saviour of businesses and industries
"Even before the pandemic, digital transformation was heralded as the saviour of many businesses and industries. Since COVID this expectation has only increased," said Sonja Kotrotsos, product marketing, Contentstack and VP, Mach Alliance. "Our research shows that just 27% of companies say their current technology is enough to realise their digital transformation ambitions. To be frank, we expected to see much higher investment, more plans underway and a corresponding level of increased confidence.
"We are however, encouraged by the findings that there is broad consensus across business, IT and marketing leaders. Approximately a quarter of respondents in each group (26%) say current technology and future ambitions are not aligned at all. This would suggest that there will be a consensus of change. It could soon be open season on how enterprises look to realise their digital transformation ambitions as they explore new options when it comes to investing in enterprise software."
MACH Alliance
Contentstack is a founding member of the MACH Alliance. A non-profit co-operation of 15 member companies aiming to introduce a new, open and best-of-breed enterprise technology ecosystem. The Alliance demonstrates how businesses can benefit from open tech ecosystems that are Microservices based, API-first, Cloud-native SaaS and Headless.
"It is pretty clear from these figures that there has to be a big shift in how businesses look at enterprise software investment," said Kelly Goetsch, president of the MACH Alliance. "We are moving from legacy systems being not just added weight that a business has to carry, but an actual roadblock to that business evolving."
Enterprise Times: What this means for business
Faced with COVID-19's impact on business priorities, enterprise businesses are increasingly turning to digital transformation for a competitive advantage. But this survey conducted by Contentstack finds a growing realisation that their technology doesn't match their ambitions. Furthermore, significant financial obstacles block their path. The research indicates that companies end up wasting, on average, a quarter of their digital experience (DX) investment. It is surprising that the figure is not higher then a quarter. The whitepaper summarises the survey results of 100 business, marketing, and technology leaders of UK enterprise companies and analyses the gap between current tools and digital transformation ambitions.