BlueVoyant has snapped up Managed Sentinel as it looks to strengthen its offerings for Microsoft Azure customers. The deal gives BlueVoyant a boost in the area of managed security services on the Microsoft cloud platform. Managed Sentinel specialises in the deployment and management of Microsoft's Azure Sentinel SIEM and other Microsoft cloud-based security products.
The deal extends BlueVoyant's existing security solutions. It also helps extend its cloud security offerings. This is more than just having a wider portfolio of products. On a recent podcast, BlueVoyant Chairman Robert Hannigan spoke to Enterprise Times about Supply Chain Risk. A significant portion of that risk is coming via cloud services.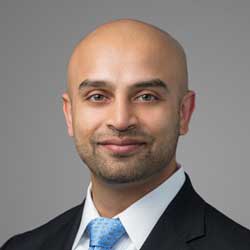 Milan Patel, Global Head of Managed Security Services (MSS) at BlueVoyant said: "The Microsoft partner ecosystem has hundreds of organizations that can implement and transact Microsoft technologies, but very few have security expertise. Managed Sentinel possesses world-class expertise and is a leading Azure Sentinel deployment provider, having served clients all over the world.
"Combining Managed Sentinel's Azure Sentinel deployment expertise with BlueVoyant's MDR capabilities will help customers operationalize and maximize Microsoft security technologies to realize the true business value of adopting cybersecurity through a managed service model."
What does Managed Sentinel bring to BlueVoyant?
Managed Sentinel describes itself as having: "Expertise in all Azure Security Stack products (Sentinel, Security Center, Defender ATP, MCAS)". One of its key areas is the deployment and management of Azure Sentinel SIEM (MSSP). It was one of the first Microsoft Partners to deploy Azure Sentinel, and it is this knowledge that BlueVoyant sees as a significant boost.
Just as important, is Managed Sentinel's experience in security architecture, governance, risk and compliance (GRC). It will enable BlueVoyant to bring Microsoft Azure customers deeper into its existing solutions. One area where this is especially important for BlueVoyant is real-time risk analysis of data.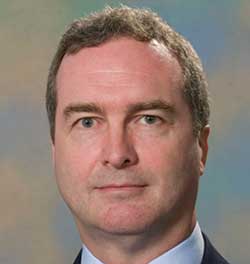 Hannigan talked on the podcast about the need to move beyond perimeter defences to build secure supply chains. He said: "You need companies that can triage vast amounts of external data at scale. This is what BlueVoyant does. It's about being able to look at huge volumes of data, external metadata, and giving people an outside view of these companies in real-time."
With Managed Sentinel's experience of Azure Sentinel, BlueVoyant will see that as giving it access to all that data. For customers, it means this deal should be seen as a value-add, not just a change of ownership.
Enterprise Times: What does this mean
There is a growing consolidation taking place in the security market. This is not just about vendors wanting to build toolsets that are all singing and dancing. An increasing number of security vendors are focused on becoming best in breed and expanding their customer base this way.
This acquisition by BlueVoyant fits into that group. Managed Sentinel complements what it already offers and gives it greater visibility into Microsoft Azure. Importantly, both companies have a focus on GRC. It means that BlueVoyant can expand its internal teams without having to go outside and recruit.
This appears to be a good deal for BlueVoyant, but the only analysis that matters is how much it grows the Microsoft business and adds to the bottom line.