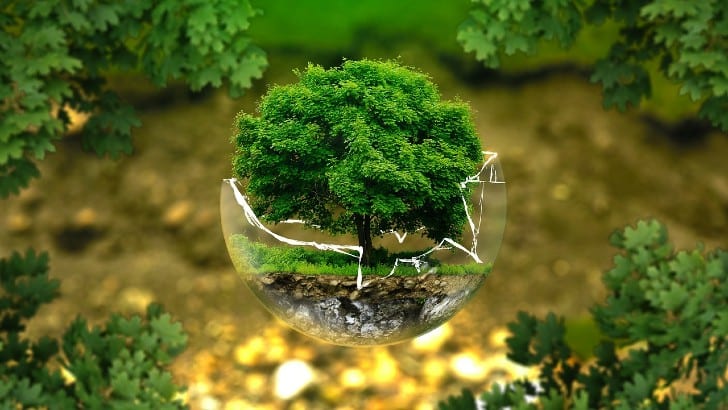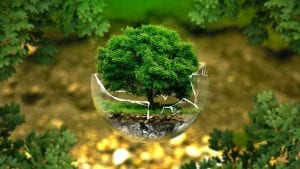 Salesforce Live was hosted by Lenny Henry this week. In the absence of any major product announcements, Salesforce used the keynote to support its three CSR initiatives. There were also interviews with customers that focused on the four values that guide Salesforce: Trust, Customer Success, Innovation and equality.
Henry announced the first initiative.
He revealed that Salesforce would finance the planting of a tree for each of the online attendees, 15,000 in total. This donation supports Salesforce's goal to support the growth of 100 million trees by the end of 2030. Salesforce is a founding partner of 1t.org which was set up to ensure the conservation and restoration of one trillion trees within this decade. Thereby reversing the worlds deforestation trend.
Adam Spearing,  EMEA Field CTO & SVP Solution Consulting UKI  then announced two grants totalling $700,000 to two UK based Organisations. Perhaps unsurprisingly both focus on education. Recent Salesforce research has shown that due to the pandemic half the workers in the UK are looking to reskill. While digital skills are important, many are seeking soft skills to help them succeed in what is a new working environment.
Salesforce is already helping to accomplish that with Trailhead, its free education portal. Since 56% of Millennials and 67% of Gen Z are now saying that there are more interested in online training since the pandemic, interest in Trailhead is presumably increasing. To further support the education of underserved and underrepresented communities, it has donated more than $8 million in the UK alone. These latest grants further support that commitment.
The Big Education Trust
The Big Education Trust brings together schools, teachers and communities to deliver a bigger and bolder vision for education. With this grant, the Big Education Trust has created a leadership program called the Big Leadership Adventure (BLA). It also has an online platform called the Big Education Toolkit (BET). It aims to create education leaders that can meet the challenge of educating and preparing young people to work in innovative ways post-pandemic.
Spearing commented: "The big education – big leadership adventure programme strives to train educators into bold leaders with the mindset and tools to transform the education system. Our grant will help scale the leadership of the programme, which supports 150 new educators, 40% of which are from minority backgrounds, and the majority of them work in the 25% most deprived areas of the UK."
Early results from the program are positive. One hundred and nine educators went through the leadership programme. It drove an 89% rate of increased satisfaction reported in quality teaching. Furthermore, the participating schools saw positive results. There were performance increases in writing and grammar to 84%, compared to a national average of 78%.
Catch 22
Catch 22 works with young people in deprived areas of Manchester, Liverpool, London and Birmingham. Salesforce is helping the charity through the grant. It is also assisting through scalable pathways and training to educate young people that are interested in working in technology. The scheme delivers a mix of employability support, technical skills training and in-work support.
Spearing commented: "Our grant to Catch 22 will help create a programme that offers training to young underemployed and unemployed adults in the London area to successfully enter a career in the tech sector, through employability support, technical skills training, and in-work support, creating careers for these young adults."
A new pilot program, called Digital Leap saw students complete two technical skills courses with certifications. Of the graduates from the scheme, 72% secured either a full-time digital role or an apprenticeship. Importantly, 50% of participants are from Black, Asian and Minority Ethnic (BAME) backgrounds. Furthermore, 70% were unemployed at the beginning of the programme.
With companies looking to diversify their organisation, these programs will help create a more balanced workforce in the future. The UK has an incredibly diverse population that could become a key asset in the future.
Later in the keynote, Margaret Adam, AVP, Tech Ecosystems Europe at IDC referred to Matthew Syed's book Rebel Ideas. She commented: "Syed poses a really quite compelling argument around how harnessing diversity. In this respect, cognitive diversity is the only real solution to solving the most complex of problems."
Adam argued that four pillars will help drive business success in the modern world: leadership, technology and diversity of talent all underpinned by customer-centricity.
Enterprise Times: What does this mean
With no Dreamforce this year Salesforce is experimenting with a series of more localised events. Salesforce Live UK & Ireland has several streams of content. Each session lasts around 30 minutes on different topics mainly led by customers, Salesforce and the analyst firm IDC.
At 15,000 attendees, this event was smaller than Dreamforce but larger than London World tour last year. The question is, how well the attendees engaged and whether they found it worthwhile.
During the event, Salesforce and its customers demonstrated how its technology is helping business. As usual, much of the keynote was dedicated to its cultural pillars rather than products. While this wouldn't work for many organisations, it does for Salesforce. Again, Salesforce has highlighted some societal issues that need addressing. Importantly it is also aiming to help address some of those challenge using some of the profits it generates.