Crayon has expanded its partnership with Workplace from Facebook. As companies expand Work From Home (WFH) and some make it permanent, Crayon is expanding its reach. The deal will see Crayon now offer Workplace from Facebook to customers outside of the Nordics. It is targeting 20 more countries over the next year.
Rune Syversen, co-founder, Crayon said: "This partnership means we can help more companies to connect on one platform so that everyone feels like they have a voice in the organization."
One of the challenges for many organisations with WFH is the mixing and matching of different collaboration tools. Crayon believes that the solution is for companies to get employees on the same platform. It makes training easier and simplifies the tools for the organisation and its employees.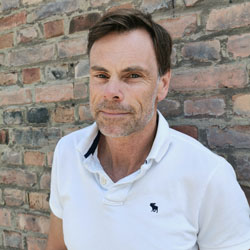 Syversen comments: "This partnership means we can help more companies to connect on one platform so that everyone feels like they have a voice in the organization.
"We understand the challenge of the connected company has nothing to do with technology, it has to do with changing the culture toward open collaboration. Our Workplace program is about just that – helping our customers to leverage the benefits of the Workplace platform emphasizing cultural changes."
The growth of collaboration
The growth in demand for collaboration tools has been going on for some time. As organisations become more spread out, expand their mobile workforces and want to work more closely with suppliers and customers, collaboration has been key.
The problem is that users face having to become experts in multiple tools from video conferencing through to office suites. It isn't a productive experience, especially if they have to keep installing updates and new versions. In fact, from a security perspective, it creates a significant risk. Additionally, end-users will often use tools that they find the easiest. It means that corporate IT struggles to keep control of tools, security and data.
One of the things that Crayon talked about at NIC 2020 earlier this year was the success it saw with the combination of Workplace from Facebook and Microsoft. It sees Workplace as sitting comfortably atop the Microsoft IT stack. This was something that Martin Bloma at Tine talked with Enterprise Times about in February.
Enterprise Times: What does this mean?
Anything that can simplify the collaboration stack that employees are using is good news. The ease with which it sits on the Microsoft IT stack means that Crayon has seen good traction in the Nordics over the last couple of years. As a result, it probably has more experience with Workplace From Facebook than most system integrators. Taking advantage of that by rolling out products and support to another 20 countries means a significant boost for Facebook's ambitions to be a business software provider.
It will be interesting to see the order in which Crayon targets those new countries and how well it does. Microsoft, Google and ZOHO have all strengthened their offerings in this space over the last few months. Can Crayon promote Facebook into that mix and win significant market share? It thinks so, or it wouldn't be making this move. How successful will it be? Only time will tell.