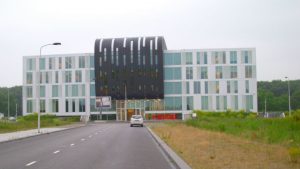 Unit4 has sold another part of its Benelux business. Exact has acquired Unit4 Bedrijfssoftware, the Dutch and Belgian software vendor which services the Dutch and Belgian accountancy, SME and corporate sectors. The news follows the sale of Unit4 Wholesale to Kerridge Commercial Systems earlier this year. It leaves Unit4 a more streamlined and focused business as it looks to concentrate on the international market for its people-centric ERP, EPM and PSA solutions.
The combination of Exact and Unit4 Bedrijfssoftware creates a major player in the Benelux market. It is why the acquisition is still subject to relevant antitrust clearance. Works council approval is also being sought before the deal can complete.
The Unit4 Bedrijfssoftware software portfolio comprises of applications for Accounting practices, business finance, HR, Payroll and Project management. They include solutions such as:
Boekhoud Gemak
Rapportage Gemak
Fiscaal Gemak
Werkprogramma Gemak
Communicatie Gemak
HR & Salaris Gemak
Kantoor Gemak
PM365
Venice Bookkeeping will also be added to the Exact portfolio for sale in Belgium. Unit4 has 268 employees based at offices in Utrecht, Sliedrecht, Barendrecht, Hengelo and Bruges (Belgium).
What is means for Benelux market
For Exact, this strengthens its presence in Benelux and increases its market share with a focus on the local market. Exact CEO Phill Robinson commented: "Exact and Unit4 Bedrijfssoftware, both Benelux software businesses, have been serving local SME and accountancy customers for many years. Both are deeply invested in the unique culture, language, business practices and legislative requirements of the local businesses they serve.
"Their coming together creates a local champion provider for local champion businesses, with the most advanced and complete suite of cloud solutions for SMEs and accountancy firms. This acquisition fits with Exact's strategy to grow through a powerful combination of organic development together with the integration of acquired products."
Following the acquisition, the business unit is likely to drop Unit4 from its title and be subsumed into Exact. This was certainly part of the deal for Unit4 Wholesale that has already been rebranded. For Unit4 Bedrijfssoftware this will allow the combined company to be a significant force in the Benelux market, one that can challenge the multinational cloud vendors firms looking to grab market share.
Herman de Jonge, CEO of Unit4 Bedrijfssoftware, notes: "Over the past two years, we have strengthened our product portfolio and brought it to the cloud. This has resulted in accelerated growth in our turnover and market share. I am extremely proud that Exact recognised this and am delighted that we are now joining forces. I believe our combined portfolios and Exact's position in the SME sector will form a company that can offer our SME and accountancy customers a comprehensive suite of solutions. In Exact, I see focus and innovation which will ensure that we continue to build on our successes together."
Enterprise Times: What does this mean
This business unit remained under Unit4 following its re-organisation by its owners after Mike Ettling, CEO, Unit4, joined the company. Unit4 Bedrijfssoftware has successfully grown over the last couple of years, but it does not fit with the enterprise portfolio that Ettling wants the company to focus on. This is a good deal for Unit4. It is now a more focused organisation. It will also benefit from the funds it will raise from the sale though terms were not disclosed.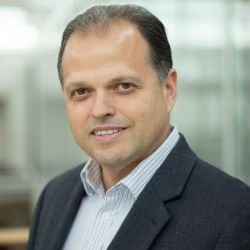 Mike Ettling, CEO of Unit4, commented: "Our strategy, communicated in 2018, to integrate the SME and accountancy activities in the Benelux into Unit4 Bedrijfssoftware has proven to be very successful. Unit4 Bedrijfssoftware has grown rapidly and has regained its position in the Benelux market. Today, we announce the sale of Unit4 Bedrijfssoftware to Exact. We believe the strategic fit with Exact is great. I wish Exact and the Unit4 Bedrijfssoftware team the best of luck as they move forward together."
The timing of the sale and announcement may be down to the separation of functions within the organisation to create something easy to sell. Also, after acquiring Fiscaal Gemak in 2019, it became a market leader in the accountancy sector in the region. This will have made the company more attractive, especially as that acquisition will have now bedded down. Both Exact and Unit4 will benefit in multiple ways from this sale.