ringDNA has enhanced its sales enablement platform with the introduction of Guided Selling. Sales reps can no longer meet many customers face to face. They need training on new techniques to take advantage of communications tools available to them in ways they might not have done before.
Guided Selling aims to recommend the next best action for sales reps. This is not just what to do, but when to do it, and who to contact. The product enables sales managers to create and roll out their preferred playbook to their sales teams.  without the face to face training that might once have been required.
The product sits on top of the Salesforce Sales Cloud. It creates a prioritised action list from opportunities, leads and contacts. Another advantage of this is that it minimises the time that the sales rep needs to spend each day to work out what they need to do. Their task list is already in place. Powered by AI, this list is optimised to increase revenue. It ensures that sales reps tackle all their important tasks to maximise the chance of success. It does not guarantee success, but it does act as a catalyst to enable it.
AI is the future for sales
This is the application of algorithmic-guided selling. Algorithmic-guided selling is a technology that a 2019 Gartner survey found that: "Only 14.5% report they have no plans to pilot or deploy, and 34.5% expect algorithmic-guided selling to be more important to their organization in two year's time."
AI is becoming increasingly important, Paschen, Wilson and Ferreira (2020) noted that "Artificial intelligence, with its enormous information processing capacity, can augment human intelligence or even replace well-defined and repeatable human tasks in B2B sales". However, they also cautioned that AI would not replace the intuition of humans in the selling process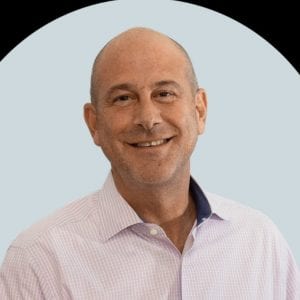 Howard Brown, ringDNA founder and CEO commented: "In this new remote paradigm, companies are having to do more with less. Guided Selling is a total game-changer for sales teams, as it uses AI to focus reps on next best actions while empowering them to build stronger relationships and better solve customer problems."
What is RingDNA Guided Selling
Guided Selling works within the Salesforce platform. It maximizes the investment that firms have put in their CRM solution. Not only does it create a curated, prioritized action list for sales reps, it is also dynamic. Thus, as prospects and contacts interact with the prospect via emails, web forms or social media, the ringDNA Guided Selling will update individual action lists updating and re-re-assessing priorities in real-time.
Guided Selling will reveal to the sales report who to contact next and what messaging to use. Whether that is email, phone or social media messaging. The solution enables both experienced and new sales reps to function effectively in the new world of remote working. The solution is tailorable for both inbound and outbound selling. It enables organisations to deploy effective playbooks.
Enterprise Times: What does this mean.
The world is changing, and selling methods need to evolve rapidly or risk a drop in revenue. This latest product from ringDNA supplements the other AI-enabled sales enablement features within its platform and will help organisations sell in the future. This solution will enable them to do so uniformly across their organisation. It can potential deliver scalability to selling processes, no matter where individuals are located. The solution is available now, with pricing available upon request