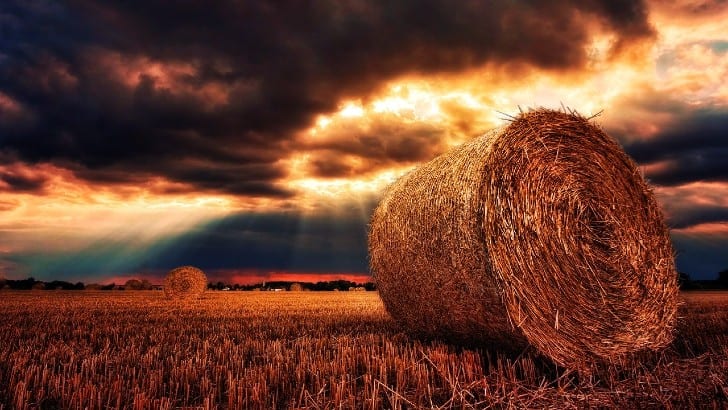 Last week saw Oracle issue strong Q1 figures in line with cloud-native vendors such as Salesforce and Workday. Zoho launched a suite of products targeting businesses returning to the workplace and Workday launched two solutions to drive equality in the enterprise. Qlik launched the latest version of Qlik Sense.
Longer articles included a fascinating talk with Rob Pickell the new CMO at Mavenlink about marketing strategy in SaaS companies. There was also a podcast with John Hackston, from Myers Briggs about the link between survivor guilt and personality.
Pick of the week
Ramco has enhanced its COVID workplace solution in a partnership with US-based Navigine and Singapore-based Hipla Technologies. In addition to its thermal screening technology, Hipla adds CCTV-based video streaming combined with the Navigine indoor navigation functionally to help organisations maintain social distancing in the workplace. Virender Aggarwal, CEO, Ramco Systems, commented: "Organisations around the world are struggling with solutions to ensure the safety of essential workers and facilitate a gradual return to the workplace for others. Sustained remote working can inhibit productivity in the long run and impact economic growth across sectors.
"Beyond the temperature checks, sanitizers and physical distancing in seating infrastructure from a facilities management perspective, a new approach is needed to manage and monitor adherence to safe distancing protocols within the work premises and enabling contact tracing. Ramco's partnership with Hipla Technologies and Navigine revolves around this holistic approach to ensure to bring workers back to their workplaces safely. We have to ensure the workplace is a trusted environment in terms of health and safety."
Acquisitions
ECI Software is to acquire Shoptech Industrial Software. Upon completion, Shoptech will join the Manufacturing division of ECI. Terms were not disclosed but will complete in Q4 2020.
Insightsoftware is to acquire the French financial software provider Viareport. Viareport delivers cloud-based for customers such as consolidation, lease accounting, reporting, and forecasting solutions Clarins, France Air, and CBC Radio-Canada
Visma has acquired another Dutch company. This time it is Cash Software, a SaaS accountancy solution vendor. It adds 10,000 customers using CASH and MICROLOON to its client base. Terms were not disclosed, and Cash Software will remain as a separate business unit.
Appointments
Bill.com appointed Tom Clayton as Chief Revenue Officer. Clayton previously led the international division at Houzz.
Seismic has appointed Heather Cole as Vice President, Market Growth. Cole was previously VP and Research Director at Forrester-Sirius Decisions.
ServiceNow has appointed Vanessa Smith as senior vice president, Global Go-to-Market. Smith joins the company after 16 years at SAP. She recently led the SAP SuccessFactors business in North America.
Business
Bullhorn has received a strategic investment from Stone Point Capital. Stone Point Capital is now the lead investor in the company, though Insight Partners and Genstar remain invested. The investment will close early in the fourth quarter of 2020, and terms were not disclosed. It also seems that while the leadership team remains this has not generated more funds.
Crust Technology, the founder and maintainer of Corteza, a leading open-source Low-Code Development platform and Salesforce alternative, is being funded by the European Commission. The funding is part of the Next Generation Internet initiative and will help deliver the Corteza platform as a federated cloud solution for record sharing.
After celebrating 20 years in Ireland, Salesforce is making available US$700,000 in grants to education non-profits Educate Together and TU Dublin.
Trintech took a swing at BlackLine with a business update that boasted it had achieved an annual import of 10 billion transactions into its cloud solutions, three times the number published recently by BlackLine (though BlackLine may have far more on-premises solutions in place). It also revealed that companies such as Albertsons, Kroger, Target Walgreens, LKO Corporation and Ingram Micro have benefited from its solutions during the recent pandemic.
Customer
I Love Shopping, an Irish health and beauty retailer has chosen Brightpearl for its digital operations platform, replacing Sage 50.
Global Shop Solutions published a case study from the implementation of its ERP at custom fabricator TMCO Inc.
KL-Kepong Rubber Products Sdn Bhd (KRP), a subsidiary of Kuala Lumpur Kepong Bhd has selected Epicor ERP as part of its digital transformation.
Launching a travel agency at this time may seem strange. However, BookItDoIt has done just that to provide an end-to-end digital experience for travellers. It has chosen the JCurve solution Riyo to power the business.
KCS has successfully implemented K8 ERP at Caswellsgroup while working remotely.
Qualtrics announced that Hain Celestial has selected Qualtrics Employee XM and Honda Motors Europe is to use Qualtrics BrandXM.
Internet Initiative Japan Inc. (IIJ) has implemented Wolters Kluwer CCH Tagetik corporate performance solution with the help of TIS Intec Group.
Companies continue to leverage Rimini Street maintenance and support. Vedacit is switching support for JD Edwards, and its database solution, from Oracle. Hyundai-Kya is also extending support for its Oracle Database.
Asahi Group Holdings Ltd (Asahi Group), a global manufacturer of beverages and foods based in Japan, has implemented SAP Ariba to digitalize the procurement of indirect materials. Once implemented, it will consider applying the solution to direct materials.
SMC Corporation is to extend the use of its SugarCRM solution across the globe in an expanded relationship.
Embridge Consulting and Unit4 have worked together to win deals at Cherwell District council and in a joint solution for North Lincolnshire Council and North East Lincolnshire Council. Both authorities will implement the people-centric Unit4 ERP.
Product
The Appian COVID-19 Workforce Safety and CampusPass solutions are now available in AWS Marketplace.
Asite announced a new integration to Microsoft Power BI. It is now possible to embed Power BI components into the Asite dashboard.
Blue Prism has enhanced its intelligent automation solutions with the addition of Decipher IDP and Blue Prism DX e-commerce capabilities. It has also improved performance across its platform. Decipher IDP adds a document processing solution and Prism DX provides a marketplace to select intelligent automation solutions.
CAI Software has integrated CardConnect's best-in-class payment solution with CAI Software's Food Connex cloud-based business management software for food processors and distributors. Food processors can receive credit card payments electronically in a secure and compliant way.
Nuxeo has released a new Salesforce connector for its Content Services Platform. The new connector leverages Salesforce Lightning to deliver relevant information to Salesforce more effectively.
Pandle revealed a minor but useful update to its solution, an additional reference field for quotes.
Phenom unveiled the Summer20 release of its FP&A product. It includes a newly designed Workforce Planning experience and adds new features to its Dynamic Collaboration functionality.
ePLDT launched Simply ERP to the Philippines market—a simple, affordable, and accessible system to address the challenges that industries face. 'Simply ERP' is an ERP solution for SAP Business One and includes analytics, sales, accounting, purchasing, inventory and reporting. It is hosted on Azure technology.
SirionLabs has launched SirionM&A, an AI-driven M&A platform that expedites legal review and contract analysis by 70%. Ajay Agrawal, founder and chairman of SirionLabs, commented: "We've heard from many organizations who want an easier way to complete M&A due diligence at the speed they require without sacrificing the integrity of the review process. SirionM&A cuts review and analysis down to hours versus weeks and months, which will be game-changing in terms of how fast corporate transactions get done."
Upland unveiled the latest improvements to its sales solutions. They include Altify Analytics on Tableau and Einstein. A new integration to Salesforce Quip that enables the embedding of a redesigned relationship Map into Quip. There is also a new integration between QVidian and Microsoft Office.
Research
Research by Ascender, the HR software vendor found that the majority (54%) of Aussies want to work from home for the rest of 2020. Perhaps surprisingly, 37% said they would take a pay cut to do so. The research has several other interesting findings, such as 46% are saving more money, and 28% are living healthier lives as a result of home working.
Jitterbit published its State of E-Commerce Integration 2020 report. The study looks at the top drivers of investments in digital commerce and how e-commerce success often has to do with integrating the growing number and complexity of systems. Key findings included:
48% of respondents connect more than ten applications.
50% of fast-growing companies use an integration vendor.
IFS published research into why digital transformation fails. It looked at the misalignment between vendors and customers. It found that 37% of firms blame vendors for poor advice during failed projects. The survey also looked at desired traits within vendors noting top was industry expertise (32%), followed by long term solutions. Also, ethics (29%) ranked higher than innovations (27%).
SAP unveiled research with  Oxford Economics to look at how firms are applying systems thinking across business operations and strategy. With 3,000 respondents, key findings included:
25% of firms have fully integrated communication, data-sharing, and process management were fully integrated. However, 21% are somewhat or completely siloed.
47% of organisations that have integrated business processes in at least some functions cite reduced cost and spend as a benefit.
38% of organisations that have integrated talent and workforce strategies cite increased employee retention as a benefit.
53% of organisations that have integrated data collection and analysis tactics cite improved ability to make informed decisions as a benefit.
72% of executives say their corporate culture has a positive impact on their ability to provide best-in-class products or services.