Enterprise Times had the opportunity to talk to Duane George, Chief Product Officer at Aptean and Nicole Timan O'Rourke, CMO. George has worked at Aptean for more than eight years. In February 2020 he was promoted to Chief Product Officer. He is now responsible for the strategy for all go to market products. His teams own the strategy, roadmap and pricing. He also works with O'Rourke, CMO and Robert Kocis, CRO on marketing and competitive analysis.
Aptean is an organisation that has acquired several companies in recent months. Enterprise Times (ET) wanted to find out about its approach to the market. ET asked George to explain the Aptean approach in a few words.
"We consider Aptean to be a vertically focused ERP software company that operates at a global scale with a group of industry experts who were not afraid to dive in and dig deep. The key is that we're vertically focused. We don't want to be a platform player, and we want to be able to deliver a software solution that solves our direct customers need."
On Food ERP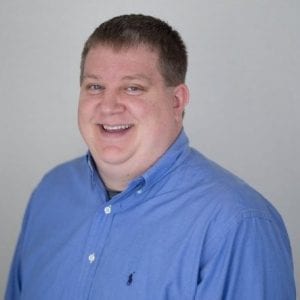 In the second half of 2019, Aptean made three acquisitions in the Food and Beverage vertical, Schouw Informatisering, Linkfresh and Beck. What is the Aptean strategy relating to those?
"The overall long term roadmap will be to combine those into two solutions, one specifically on the smaller mid-market and the second one into the enterprise. That's because those are Microsoft Business Central and Microsoft Finance and Operations based solutions. In the short term, they will remain individual products."
Those recent acquisitions were all on the Microsoft platform, does that mean that Aptean is shifting to a single platform solution, even if it doesn't have its platform play?
"Not exactly so. All of our other solutions are 100 per cent our own IP. There may be a few where we have an OEM in there, but they're not built on a platform. In the case of food and beverage, while Dynamics itself is a platform play, how we separate ourselves is in the market is if you were to take Dynamics and use it in a food and beverage company, there's a lot of customisation work that needs to occur.
"Our Dynamics Food and Beverage solution is already built for food and beverage. Just Food sits on top of Dynamics, but it adds all the features and functions that a food and beverage customer would want, without the need to customise Dynamics massively."
While Duane would not comment on the specific market share Aptean now has in this vertical, he believes that it is now a market leader on the Dynamics platform for Food and Beverage ERP solutions.
On that platform piece
Though Aptean does not have a platform play, ET asked whether the company develops horizontal applications across its portfolio.
"Yes, we have what we call a common tech team. That team builds common applications across our product lines. Analytics is one, and we have an AI team as well. That team is looking at how we introduce and roll out AI. In addition to that, we recently acquired Paragon. The goal is to take that transportation scheduling, routing and home delivery, and use that as a common solution across our applications as well."
Aptean also has, Respond, a compliance solution. Will Aptean look to extend the solution outside of its current vertical?
Today it's a pure vertical financial services compliance play. Obviously, there's compliance management within food and beverage and other industrial manufacturing that we're reviewing."
George also explained the Aptean approach to innovation.
"The common tech teamwork with each product vertical. We have teams that look at what are the future things that we need to be working on. How do we bring those to the product? But more importantly, how do we build it once so that we can leverage it across all of our products?
"We have teams that are focused on AI and IoT, and looking at our use cases across our niche verticals and how we apply that there. When the product organisation says they have this great new AI technology that could be leveraged in these five products, we make it a priority to get those in. Ultimately, innovation is done at a core and common level across our portfolio."
Is Aptean looking at blockchain?
"We haven't had a requirement for blockchain yet. It's on the radar, and we're reviewing how best to do it."
On Cloud
Aptean has a mix of solutions, from the legacy on-premises solutions to multi-tenant cloud. ET asked George where Aptean is on that journey.
"Our long term strategy is multi-tenant SaaS. That is our go forward on everything we build. We have on-premise customers, and we sold on-premise in the past. Today, we are a cloud SaaS first solution."
How many of your customers are on the cloud?
"It's different based on where the product is in the journey. For some, it's a very high percentage. In some right now, it's a lower percentage just based on our roadmap to get them into cloud technology. The majority of Dynamics food and beverage is on the cloud. The others would be migrating and moving from the traditional on-premises to SaaS."
O'Rourke added: "We still have several customers that, despite the availability of a cloud solution, and its benefit from our point of view, who still have a preference for on-premises products.
"Our mission in terms of serving these vertical clients is, to meet them where they are. Certainly to give them a compelling value proposition to move them to cloud over time. But also to recognise that for certain sectors, industries or companies that strong preference for continued, on-premises management and control is there and to continue to retain their loyalty, we need to serve them that way."
On Partnerships
Aptean has partnerships with Google, Microsoft and Amazon. Unusually it hosts across its applications across all three platforms. Was this a strategic choice? For some other vendors, it has become one. In the Aptean case, it was as a result of acquisitions. However, it will give them the knowledge and flexibility in the future compared to other software vendors.
Without a platform in place, ET asked George about the Aptean integration strategy.
"With a cloud-first, SaaS first approach, we're building an extensive set of RESTful APIs. We have one internal middleware, events management framework that we own, to leverage across products. But again, what we find with that level of integration, it's different user sets and different users that are using our different tools. Transportation management is a great example of that. Using just a standard API integration and a connector between the two products, because it's different users within the customer base is fine."
On the future
What do you hope to achieve in 2020?
"Continue with the growth across all of Aptean and also on our SaaS cloud journey. We see some of our industries that are busier than usual and some that are slowing down. Continue our growth strategy, our global and our brand, throughout 2020.
What about in terms of product?
"It's still, working through and pushing the current roadmaps and a lot of that is moving it to a SaaS first model. Then, rolling out some strategic releases in this second half of the year. Looking at any additional acquisitions that that may fit our overall long term strategy
Is there anything in terms of the horizontal or cross product roadmap?
"There is I can't get into the details. We plan to have an announcement on two specific solutions that will go across our platforms with a target of late summer, early fall."
Challenges
What are the business challenges for 2020?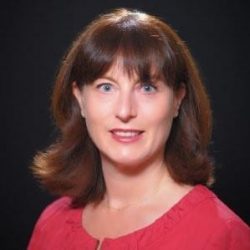 O'Rourke answered: "One of the key challenges is the macroeconomic environment. We are fortunate that we play in an enterprise space, and that we are essential to our customers. We do not see, for most sectors, a tremendous fallout in demand. But, given the realities of the current pandemic, one of the key priorities is to ensure the stability of our business and the service levels for our clients as we go forward.
"As we get beyond that, what you're going to see is the continued focus in terms of our vertical segments, the expansion of particular product types that serve those verticals.
"Dwayne mentioned Paragon, which is a nice complement to some of the capabilities we already have for some of our vertical segments. You're going to see us strategically making acquisitions to continue to add value to those vertical segments, and to expand our geographic footprint where it makes sense."
Do you have a personal challenge?
George replied: "This is a new role. For me, it's digging into a couple of industries that I didn't necessarily have an in-depth view of before, to help generate the right goals for the company." 
What's the latest business book you read?
"I reread The Advantage" (By Patrick Lencioni)
Lessons from COVID-19
Aptean, like many other companies, is seeing an impact from COVID-19. ET asked George and O'Rourke if they could share a tip and learning from the last few weeks in lockdown.
George said: "Every two weeks we do something that is not business-related. We bring the team together for a virtual happy hour. It's to help keep the team engaged from a personal level and getting to know each other. It's also a new team working together that we formed in February, and we had monthly on-site meetings. We make it a point not to talk about work. Two weeks ago we did a particular game, two lies and a truth. This week is trivia. The winner of this week's game gets to pick what we do in two weeks.
"A learning is we set up a daily check-in. At first, it was more because we were not working in an office together. I think that daily standup will stay even after things come back to the new normal as we're able to tackle some things quickly and make sure we're all connected daily."
O'Rourke added: "It is a 10 to 15 minute stand up meeting daily. Every leader is doing it. Our CEO is doing it, and it cascades down. It is with your direct reports to just check in on how are people doing? How are folks physical health? How are folks doing mentally? Is there somebody on your team who seems to be particularly engaged or struggling?
"When we're forced to be in separate walls all the time it's just that much more important that we're taking the time to see how are people feeling. How are they doing in terms of getting through the work well and productively? Also ensuring that they're walking away at the end of the business day to focus on their families because I think it's very easy in this environment to just work 24/7"