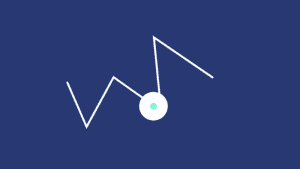 Chainalysis has announced a partnership with the Algorand Foundation, the stewards of Algorand. Algorand offers a permissionless, Proof of Stake blockchain for an open, global platform for building products and services in a 'so-called' borderless economy. Chainanalysis provides blockchain analysis. Once the integration is complete, the Algorand Foundation will use Chainalysis KYT (Know Your Transaction) for transaction monitoring and compliance processes and Chainalysis Reactor for enhanced due diligence and investigations for the ALGO, its native token.
"Algorand is committed to providing an inclusive, transparent, and secure system for its global users," said Fangfang Chen, Chief Operating Officer, Algorand Foundation. "We needed a compliance partner that could not only help us adhere to regulations in Singapore where we are based but also global regulatory best practices. This will enable us to build the best transaction monitoring solution for the Algo token so that we can realize our mission of providing the world's first open, permissionless, pure proof-of-stake blockchain protocol securely and scalably."
Chainanalysis KYT and Reactor
By leveraging Chainalysis' KYT the Algorand Foundation will be able to:
monitor large volumes of cryptocurrency activity
identify high-risk transactions on a continuous basis.
Real-time alerting applied to the highest-risk activities will enable the Algorand Foundation's compliance teams to focus on the most urgent cryptocurrency activities. This will facilitate fulfilment of the Foundation's regulatory obligations to report suspicious activity. Through integration via an API, token issuers – like the Algorand Foundation – can quickly understand the risk profile of each token holder with up-to-date data. This can involve filtering by the level of risk exposure – to identify those which require the most immediate attention.
Chainalysis' Reactor plays a similar role. It will assist in the investigation of suspicious cryptocurrency transactions as well as provide detailed reporting on potential criminal activities on a blockchain.
Chainalysis, the Algorand Foundation and the Algorand blockchain
Chainalysis specialises in providing data and analysis to government agencies, exchanges and financial institutions. It designed its investigation and compliance tools, education, and support to establish transparency across blockchains. Its underlying concept is that Chainalysis' customers can have confidence when engaging with cryptocurrencies. In effect Chainalysis claims that it offers the tools to build trust in blockchains.
Founded by the cryptographer Silvio Micali, Algorand uses an open source, permissionless, Proof of Stake blockchain protocol for financial products. Its objective is to remove the three technical barriers which have previously undermined mainstream blockchain adoption:
decentralisation
scalability
security.
On its blockchain, blocks are finalised in seconds. Indeed, Algorand says it is the first blockchain to provide:
immediate transaction finality
no forking
certainty.
The Algorand Foundation is a not-for-profit organisation which embraces a vision of a frictionless 'Borderless Economy'. The Foundation envisions many applications built on the Algorand protocol by a community of blockchain and mainstream developers. It sees this as using public, decentralised blockchain technology.
Enterprise Times: what does this mean
By putting proper AML transaction monitoring in place, Algorand is committing to transparency, safety, and compliance. This is – as Jason Bonds, Chief Revenue Officer at Chainalysis – says: "required to build trust and encourage both decentralised financial businesses and traditional finance and to embrace cryptocurrency in Singapore and across the world."
This partnership demonstrates both a weakness and a strength. The weakness is that blockchain remains the focus of much compliance 'disbelief' by regulatory authorities. This is unlikely to dissipate fast. On the other hand, by exploiting the Chainalysis tools, The Algorand Foundation is establishing a foundation for the future, one that may yet overcome the weakness.