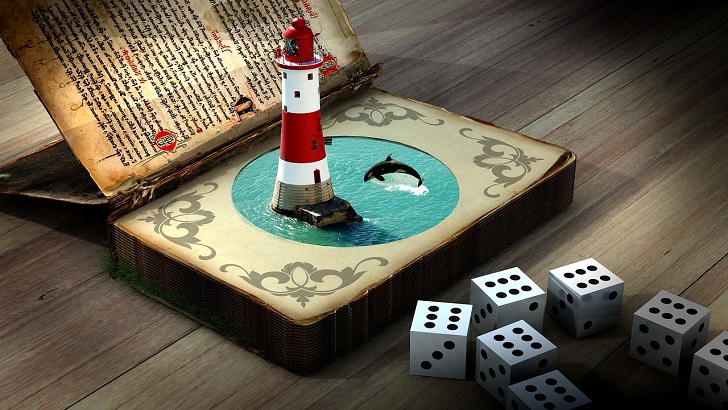 Yotpo, in partnership with eTail, has released the results of their survey on user-generated content. The company surveyed the leaders of some of the biggest names in European retail about their approach to user-generated content. They also researched the challenges they face and what the future of marketing holds.
Key Findings
The amount of user-generated content in marketing strategies has almost tripled in the last ten years.
Influencer marketing is increasingly becoming the less-preferred channel. Respondents predict that social media advertising and user-generated content will replace it as the most effective forms of marketing.
Almost nine in ten respondents agree that user-generated content increases conversion rates.
Compliance with GDPR rules is the biggest challenge facing brands when it comes to leveraging user-generated content.
The Rise of Customer Content
The last ten years have seen the rise of social media influencers. High-profile individuals with large, engaged, and easily mobilised followings. 52% of retail leaders surveyed say that influencer marketing currently yields the most bang for their buck.
But this recent focus on influencers is just one small part of a longer-term shift towards more personalised advertising campaigns. A UGC-focused approach to marketing creates a platform where everyone, regardless of follower count, has the power to become an influencer and advocate for your brand.
Power to the people
Nobody can say for sure what the marketing landscape will look like in the future. The survey respondents overwhelmingly predict that influencers will play a much smaller role in driving conversion. Just 6% of eCommerce leaders surveyed expect influencer marketing to be the most cost-effective form of marketing in ten years.
So what will fill the gap? Retailers in the survey believe that authenticity and social proof will be the drivers. Two thirds (67%) predict social media will become the most effective strategy. More than a quarter (27%) of respondents say that user-generated content from customers is poised to take the lead.
The power to fine-tune interactions with individual customers is the driving force behind this sentiment. According to one respondent: "UGC has more of a direct targeting ability, which will be important in the next 10 years."
Twenty-eight percent of those surveyed can tailor communications down to an individual customer. That leaves huge potential to make marketing more relevant to customers at every stage of their purchase journey. Particularly, since 17% of respondents aren't currently using any form of personalisation at all.
Follow the feed
Almost all (95%) of the eCommerce leaders surveyed are using social media posts as part of their content strategies. The report suggests this demonstrates that UGC and social media marketing remain tightly interlinked.
Retail leaders are also capitalising on their customers' video content and written reviews. Many believe there's still a lot of growth potential in this area. One in four (25%) respondents want to integrate more customer videos into marketing campaigns. Almost one in three (32%) are interested in using more user-generated reviews.
The majority of respondents display their UGC across a broad range of channels, including traditional digital advertising (55%). Paid social media posts account for (58%).
Why UGC Boosts Conversion
Personalised communication is an effective way of driving customer engagement, and with engagement comes a boost in sales. The survey confirms this. Almost nine in 10 (88%) respondents say that UGC, such as reviews and photos from customers, increases conversion rates.
The research asked the leaders and directors of some of Europe's biggest online retailers about their UGC campaign goals. Their responses showed that the top priorities are higher brand engagement and building brand trust. They "want to build loyalty through UGC" and recognise that "brand trust is something that only customers can generate."
Your customers are your creators
Another widely held goal amongst respondents is saving time and resources on content creation. Brands need to feature customer photos and videos in the most visually-appealing ways, like in shoppable visual galleries across their sites. Yotpo believes this will boost product discovery, brand engagement, and social proof. Creativity is more organic, and the message more authentic when it comes straight from other customers.
UGC is also one of the cheapest ways to reach customers. "If there is a way to market something without spending much on it," said one respondent, "that will be our top priority."
Navigating Compliance
The recent changes in privacy law to ensure the protection of user data have presented a big challenge for eCommerce retailers. The result is that infrastructure in Europe is now more robust than ever when it comes to safeguarding customer privacy.
Despite this, some retailers are still concerned about handling customer data. One third (32%) of respondents said that GDPR compliance is their main challenge when it comes to user-generated content. This is despite the amount of UGC used by respondents almost tripling in the last ten years. Those surveyed are still using twice as much first-party data as they do third party data for marketing campaigns.
Are you acquiring customer data post GDPR?
Building a healthy data relationship with customers is more important than ever. Half (51%) of respondents believe the most sustainable way is by prioritising customer loyalty. However, one third (33%) say that transparency is the key, through giving customers full insight into how their data is used.
Enterprise Times: What this means for business?
Europe's leading retailers are looking to user-generated content to drive engagement. The use of UGC in marketing strategies has almost tripled in the last ten years, driven by the rise of social media and the ease with which satisfied customers can create and share feedback. User-generated content (UGC) is a vital marketing channel — and it's overhauling how brands view the customer journey.
Nowadays, consumers' tweets, posts, photos, and videos are essential to a successful marketing strategy. But, are retailers and brands making the most of this important resource? Brands must optimise their strategy to best leverage user-generated content to build consumer trust and drive engagement. The customer journey is no longer a straight line; instead, it's an unpredictable squiggle. Diligent shoppers bounce from channel to channel many times before finally deciding to make a purchase. It means to reach customers, enterprises have to leverage UGC on as many different marketing channels as possible.